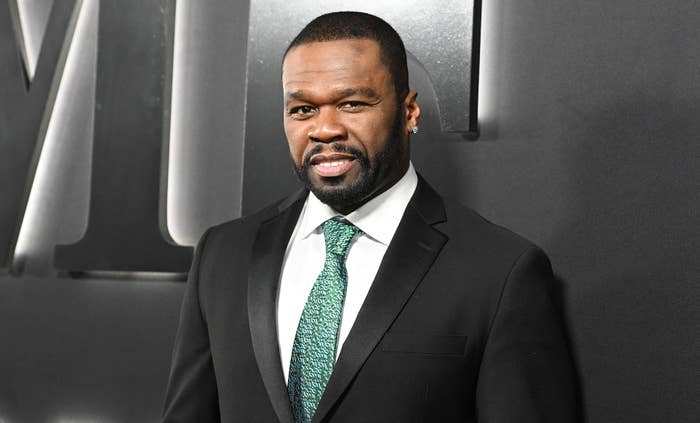 UPDATED 1/18, 5:25 p.m. ET: BMF has been renewed for a third season, Variety reports.
"BMF captures the essence of Detroit through elevated, gritty storytelling and our fans have passionately responded to this show more than ever before," president of original programming for Starz, Kathryn Busby said. "Following such a strong debut with season two, we're thrilled to continue to expand on the incredible story of the Flenory brothers as they change the game by writing their own rules. We can't wait to see what our extraordinary producers and cast deliver next."
See original story below.
Fresh off the Season 2 premiere of his latest hit Starz series Black Mafia Family, 50 Cent is already planning to expand the BMF universe.
Variety reports Fif teased three BMF spinoffs Thursday night at the show's Season 2 premiere at the TCL Chinese Theater in Hollywood.
"They got some really, really smart executives coming in to help rebuild Starz in the right way. And it's exciting for me," 50 Cent shared. "You'll get a chance to see three spinoff shows from 'BMF.' It's 'BMF' immortal."
The news arrives three months after 50 Cent announced the end of his contract with Starz, which since 2014 has aired a handful of Fif's series, including BMF and various Power spinoffs. In October, the hip-hop mogul signed a three-project partnership deal with the media company Lusid Media.
"I am excited by the kind of stories we're going to be bringing to life together, and can't wait for the first project to reach Peacock next year," 50 Cent said in a statement at the time. "G-Unit Film & Television continues to go from strength-to-strength, and this partnership with Lusid is another great collaboration for the team."
Meanwhile, earlier this week, 50 announced plans to bring the 2002 drama 8 Mile to TV, with Eminem involved. "I'm gonna bring 8 Mile to television," he told Big Boy in an interview. "We're in motion."
He confirmed that Em is onboard in some capacity, and teased that it's "gonna be big." When asked for more details about the project, Fif said he wanted to work on a TV adaptation of the Curtis Hanson-directed, Eminem-starring film because it "should be there for his legacy."