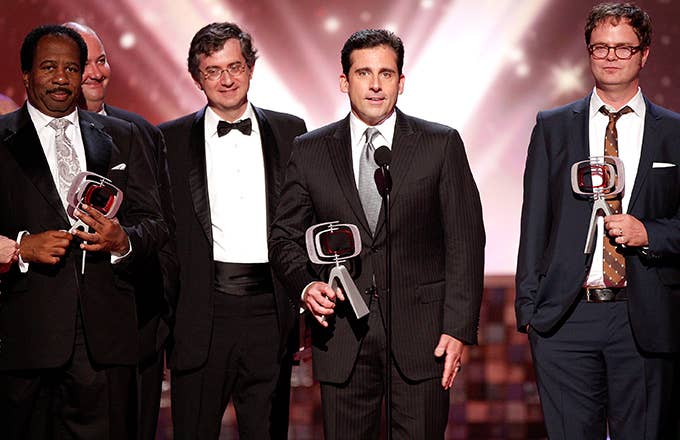 The possibility of rebooting or reviving The Office has been discussed so much now, that it seems inevitable. NBC is no stranger to bringing back its older sitcoms, as evidenced by the newer seasons of Will & Grace, but series boss Greg Daniels has some reservations about reuniting the cast for another season or even a one-off special. In a conversation with Entertainment Weekly, Daniels outlined why he's hesitant to bring back The Office.
"I think that there was a lot of misunderstanding, because NBC did just did an exact reboot of Will & Grace and then we started talking about doing something more with The Office," Daniels explained. "And at that time the cast were doing things that would make it impossible to get them all back to do more episodes of The Office—even if they wanted to." 
Daniels, who helped develop the show for an American audience after the success of the British series of the same name, thinks that the continued popularity of The Office is a testament to how well it all ended. "It was such a perfect thing that I would hesitate to open it up," Daniels added. "We got the chance to end it the way we wanted to end it. It wasn't like we were interrupted in the middle of a run or something. So in a sense it's completely an artistic whole. But, that said, I don't know, the cast every now and then talks about getting back together in some form, but I don't see it being a reboot like the way Will & Grace was rebooted."
Cast members and producers alike have suggested the idea of reviving The Office, and star John Krasinski said the best course of action would be a Christmas special. "My biggest concern would be disappointing the fans," Daniels said of the idea. "People will watch the entire series and then roll right into watching it again, and to me that means we ended it properly."
In other words, don't expect more of The Office anytime soon.