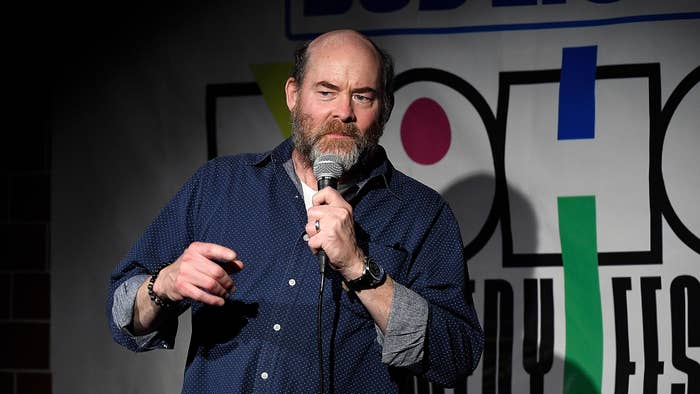 Actor and comedian David Koechner of Anchorman and The Office has been hit with DUI and hit-and-run charges stemming from his New Year's Eve arrest.
TMZ reports that the Ventura County District Attorney's office has hit Koechner with one count of each misdemeanor charge. He'll be due in court in the near future, and while both charges carry a possible sentence of six months in prison, it's unlikely the 59-year-old will face time behind bars as a first-time offender. 
Koechner was arrested for driving under the influence on December 31, 2021 after someone reported an erratic driver who allegedly hit a street sign and kept going. He reportedly blew two of his tires before he was pulled over by police, at which point they deduced he was over the legal drinking limit. He spent the night in Ventura County Jail and was spotted driving just days after his arrest. 
Outside of his role as chauvinistic sports reporter Champ Kind in Anchorman and its sequel, Koechner has also appeared in Talladega Nights, Thank You for Smoking, and Krampus. He's made regular appearances on The Goldbergs and American Dad, as well as a small role in 2017's Twin Peaks: The Return. As Todd Packer in The Office, he appeared in a total of 15 episodes.
He has not publicly addressed his arrest or the charges he's facing.