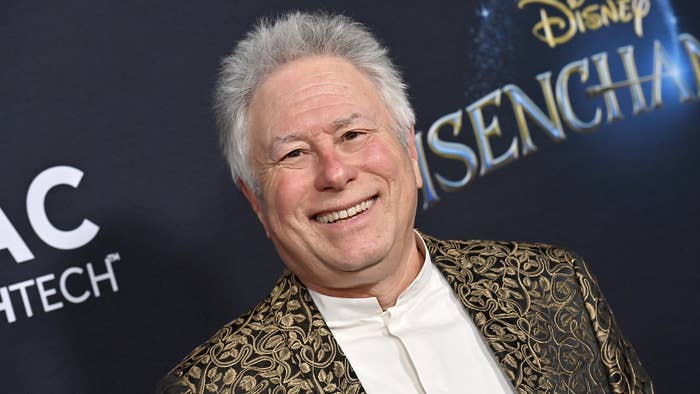 Prolific songwriter and composer Alan Menken has revealed the upcoming Little Mermaid remake will update the lyrics of some songs to recognize consent.
Menken, who composed the music for the original film and the remake, recently told Vanity Fair that there have been some minor changes made to some songs expected to return. "There are some lyric changes in 'Kiss the Girl' because people have gotten very sensitive about the idea that [Prince Eric] would, in any way, force himself on [Ariel]," said Menken. "We have some revisions in 'Poor Unfortunate Souls' regarding lines that might make young girls somehow feel that they shouldn't speak out of turn, even though Ursula is clearly manipulating Ariel to give up her voice. "
Lin-Manuel Miranda has co-written new songs for the remake as far as the lyrics go, while Menken composed both the songs and score. Howard Ashman, who died in 1991 at the age of 40, served as the chief songwriter on the 1989 film. Other notable soundtracks Menken has worked on include Little Shop of Horrors, Aladdin, Hercules, and The Hunchback of Notre Dame. 
The lyrics in the original version of "Kiss the Girl" would prove problematic to modern audiences, Menken argued. In the song, Prince Eric is urged to kiss Ariel to stop her from turning back into a mermaid. "Yes, you want her. Look at her, you know you do," sings Sebastian the crab. "Possible she wants you, too. There is one way to ask her. It don't take a word. Not a single word. Go on and kiss the girl."
The Rob Marshall-directed remake is set to hit theaters on May 26. Halle Bailey stars as Ariel, while the rest of the cast is rounded out by Jonah Hauer-King, Daveed Diggs, Awkwafina, Javier Bardem, and Melissa McCarthy.