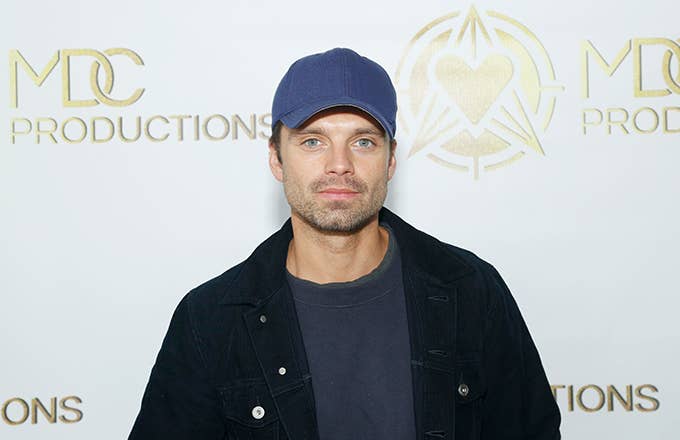 While most audiences were happy with how Avengers: Endgame wrapped up its storylines, Sebastian "Bucky Barnes" Stan is seemingly not a fan. Throughout the Marvel Cinematic Universe, Stan portrayed Captain America's best friend Bucky, and now he's indirectly taken shots at the writers for how they dealt with Steve Rogers' goodbye to the franchise.
Posting on his Instagram Story, Stan shared a tweet from a fan that takes issue with the ending of the Avengers saga. "Together until the end of the line," the tweet the fan responded to reads. "Together until the end of the line. Or until bad, inconsistent, out-of-character writing turns Steve Rogers into his own anti-thesis. Shouldn't it be 'together until the end of the lie' now?"
Stan is still on tap to reprise his role as Bucky in the Disney+ series, The Falcon and the Winter Soldier, which makes the IG Story post all the more curious. A number of fans thought how Steve "Captain America" Rogers went back to the '40s to be with Peggy Carter was a selfish move for the character, and Stan appears to agree. 
John Boyega, who has been trolling both Disney and Star Wars fans after he made his feelings on The Rise of Skywalker known, caught wind of Stan's post. In a playful tweet including a gif of Palpatine, Boyega wrote, "Welcome Mr. Stan! Welcome."
While Stan might have just shared the tweet because he thought it was a hot take, he's already got fans and Boyega on his side.