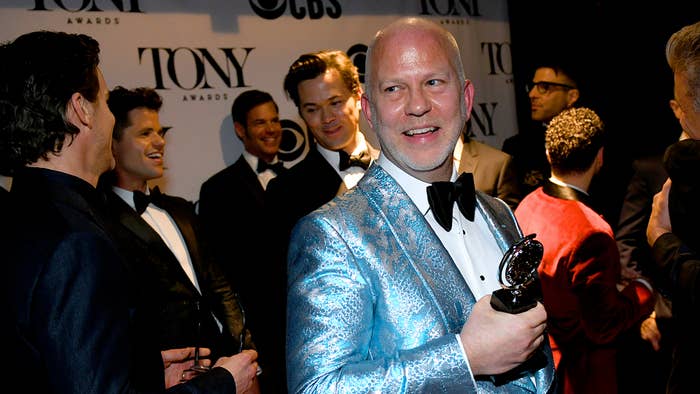 Ryan Murphy has announced that the American Horror Story cast will reunite for a new spinoff series. As revealed on his Instagram, Murphy had a Zoom call with the cast to discuss American Horror Stories, which will be comprised of self-contained one-hour episodes.
In the screenshot of the call he hosted, series stars Jessica Lange, Sarah Paulson, Denis O'Hare, Kathy Bates, Emma Roberts, Angela Bassett, Darren Criss, Adina Porter, Billie Lourd, and Dylan McDermott could be seen. While Murphy didn't indicate whether the show had officially been green-lit by FX, it seems likely it will go ahead given his commercial success thus far.
In the call, Murphy said the cast "reminisced about the good times" and that fans expect to hear more about the spinoff when filming on the next season of American Horror Story finally happens. They also discussed "other stuff I cannot print," Murphy added. "It was so much fun and I'm glad we caught up. I miss everyone!"
Season 10 of American Horror Story is scheduled to debut on FX later this year, with Macaulay Culkin set to join the cast. Murphy recently explained that he convinced Culkin to sign on when he told him about the "crazy, erotic sex" his character would have with Kathy Bates' character.
"He paused and he goes, 'This sounds like the role I was born to play,'" Murphy recalled.