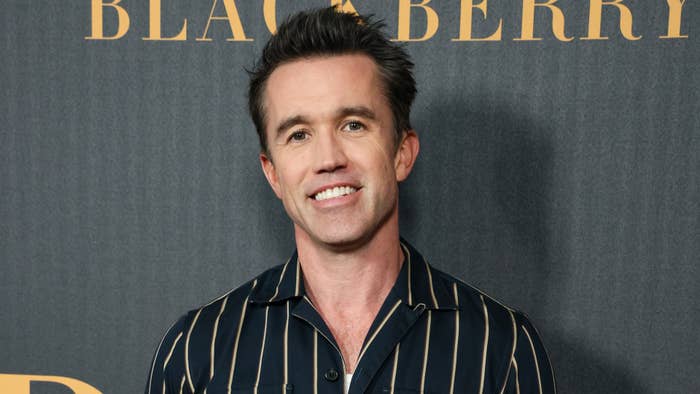 It's Always Sunny in Philadelphia co-creator and star Rob McElhenney has revealed that he was recently diagnosed with "neurodevelopmental disorders" and various learning disabilities.
In a tweet shared on Wednesday, the actor and comedy writer shared his diagnosis and said he'll talk about it in-depth in an upcoming episode of the official Always Sunny podcast with his co-stars and co-creators, Charlie Day, and Glenn Howerton. "I was recently diagnosed with a host of neurodevelopmental disorders and learning disabilities! At 46!" McElhenney tweeted.
"I go through the full diagnosis/prognosis on the @thesunnypodcast (which drops in 2 weeks)," he continued. "It's not something I would normally talk about publicly but I figured there are others who struggle with similar things and I wanted to remind you that you're not alone. You're not stupid. You're not 'bad'. It might feel that way sometimes. But it's not true :)"
McElhenney has had an immensely successful career as one of the lead creatives behind It's Always Sunny in Philadelphia, and the Apple TV+ series Mythic Quest, on which he also stars, directs, and writes for.
Learning disabilities impact a person's ability to take in information, which could otherwise prevent them from learning a skill to its full potential. It hasn't stopped McElhenney from being one of the most beloved people in TV comedy, though. Outside of entertainment, he's also the co-owner of Welsh soccer team Wrexham FC, which he purchased with alongside Ryan Reynolds in 2020.