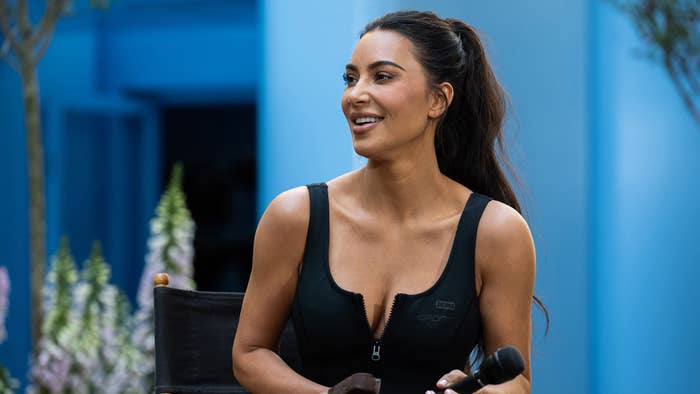 In the latest episode of the Hulu series The Kardashians, Kim Kardashian revealed she's dating someone new and opened up about what she learned from her nine-month romance with Pete Davidson.
Per People, Kardashian shared the news when she went out for dinner with Scott Disick. Kim said that the man, who Disick referred to as "Drop Dead Fred," meets "her standards." Later in the same episode, she noted that she hopes to remain single after a series of high-profile relationships.
"It's just hard [to date] because what do those first dates look like? They are behind [closed] doors [because] we can't go out. It is kind of awkward," Kim said, per Us Magazine. "I just don't want to date one person. This is my year."
In the same episode, she noted that she prefers to keep the lights off during sex these days.
"I pretty much have the lights off now," she said. "It is so weird. But then, I can walk out in a thong of a photoshoot with 100 people working on set. But if it's like you're there with me I am like, 'Wait don't look at me. Turn the lights off.'"
Also in the episode, Kardashian reflected on what she took away from her time with Davidson, whom she recently bumped into at the 2023 Met Gala.
"You obviously learn from every situation and the one thing I learned from last situation was the media made me feel like I was in a very serious relationship so quickly," she explained. "I just want to sneak around a little bit. There's nothing wrong with wanting to sneak!"
In the latest season of Hulu's The Kardashians, Kim has been very up-front about her dating life following her divorce from Kanye West. Last month she said that Ye started the rumor she had an affair with Drake.