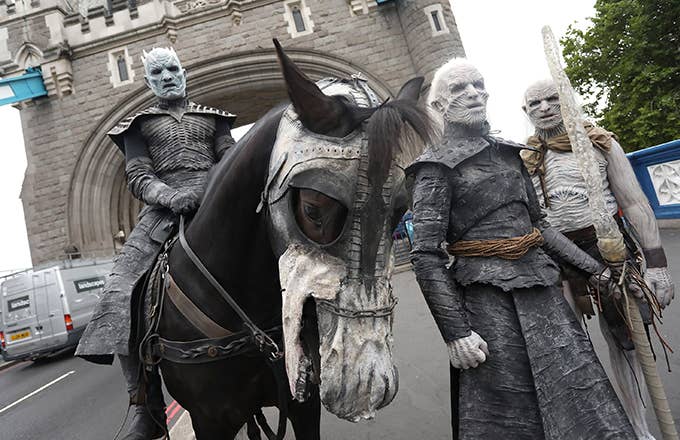 Game of Thrones showrunners David Benioff and D. B. Weiss might be saying goodbye to their HBO show, but the network's not quite done with Westeros yet. As previously announced, HBO is in the process of developing a currently untitled Thrones prequel with Benioff and Weiss, with the likes of Naomi Watts set to star. George R.R. Martin, the author of A Song of Ice and Fire upon which GoT is based, previously indicated the series is to be titled The Long Night, which was also the name of Season 8 Episode 3.
*Season 8 spoilers below*
The episode of the same name saw Arya Stark deal with the Night King once and for all, bringing an end to the constant existential threat. A lot of questions about him still linger, with many fans complaining about HBO abandoning his storyline too early in the final season.
HBO already indicated that the prequel series, which still doesn't have an official title, is set around five thousand years before Game of Thrones. The series promises to depict "the world's descent from the golden Age of Heroes into its darkest hour." The prequel is being penned by Jane Goldman and Martin himself, which means  fans should expect to get a little more in the way of world-building.
The "darkest hour" referenced in the vague synopsis, of course, refers to the original Long Night, when the White Walkers first came. In fact, HBO has straight-up teased that the prequel could give more insight into the origins of the White Walkers. "From the horrifying secrets of Westeros's history to the true origin of the White Walkers, the mysteries of the East to the Starks of legend, only one thing is for sure: It's not the story we think we know," HBO teased.
While fans might be disappointed at the lack of backstory for the Night King as it stands, there's still plenty opportunity for Martin & Co. to flesh out his mysterious history.