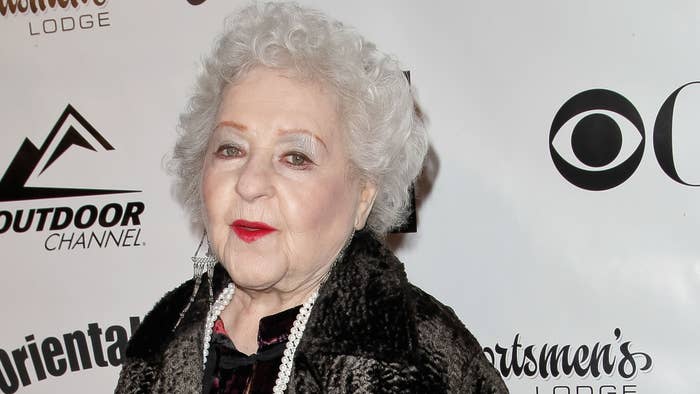 Toy Story and Seinfeld star Estelle Harris died from natural causes age 93 on Saturday at her home in Palm Desert, California.
TMZ reports that her son Glen confirmed the news on Saturday. "It is with the greatest remorse and sadness to announce that Estelle Harris has passed on this evening at 6:25," he said. "Her kindness, passion, sensitivity, humor, empathy, and love were practically unrivaled, and she will be terribly missed by all those who knew her."
Perhaps best known for her role as George Costanza's mother on Seinfeld, Harris was born on April 4, 1928 in Manhattan, New York. Outside of a number of bit parts in various movies and tv shows, she also portrayed Mrs. Potato Head in three of the Toy Story films. Jason Alexander, who played her son on Seinfeld, was among those to share a tribute to Harris on social media.
"One of my favorite people has passed—my tv mama, Estelle Harris," he wrote. "The joy of playing with her and relishing her glorious laughter was a treat. I adore you, Estelle. Love to your family. Serenity now and always."  
His co-star Julia Louis-Dreyfus also shared a message upon learning the news. "RIP Estelle Harris. I love you," she tweeted.
She is survived by 3 children, Eric, Glen, and Taryn. RIP.