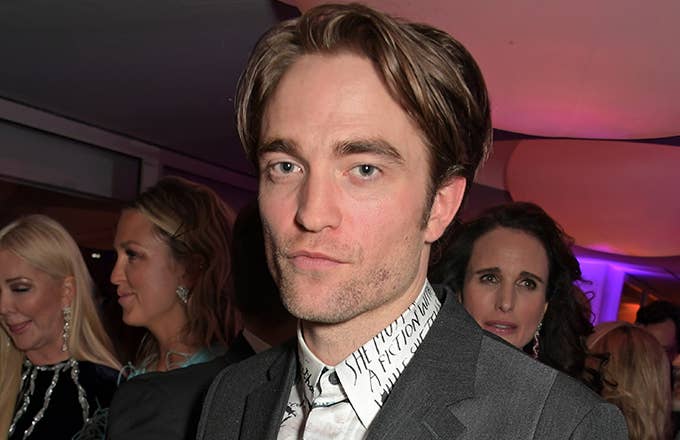 Recent reports indicated that Robert Pattinson was in the final stages of locking down a deal to play the role of Bruce Wayne in The Batman from Matt Reeves, but some DC fans weren't too happy with the idea. Some were so upset they even launched a petition to remove him from the role, despite Pattinson proving to be a strong actor in films such as Good Time and High Life. These fans are set to be even more upset, however, as DC Comics executive Jim Lee has seemingly teased the actor donning the iconic cowl.
In a post on his Instagram account, Lee shared a picture of his entertainment for his impending 16-hour flight. Upon closer inspection, an article pictured on his tablet is definitely Pattinson-centric. While this isn't in any way a confirmation, it certainly adds fuel to the fire.
Ben Affleck unceremoniously left the role of Batman last year, leaving the long-planned flick in limbo. The actor was also set to take on the role of director for the film, but when he left he was replaced by Matt Reeves. In a recent interview with The Hollywood Reporter, Reeves gave some info regarding the tone he was going for, describing it as a "point of view-driven, noir Batman tale."
The Batman is scheduled to hit theaters June 2021, but Pattinson still hasn't been confirmed for the role. Before then, the 33-year-old English actor is set to appear in the Cannes Critics' Award winner The Lighthouse, plus The King, Waiting for the Barbarians, The Devil All the Time, and Christopher Nolan's Tenet. Not bad for an actor who got his start in Harry Potter films and those awful romantic vampire movies.