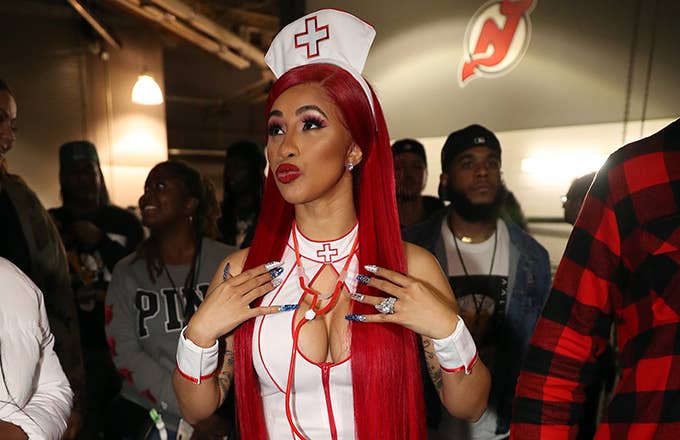 Since Halloween sits on a Thursday this year, many used the past weekend to flaunt their early costumes. Among those to debut their costumes were Cardi B, Kylie Jenner, Wiz Khalifa, Kehlani, Blink-182, Halsey, Nicki Minaj, and Jhene Aiko.
Cardi B went for the nurse look this year, although she could be back with yet another costume on Thursday. Nicki went for a couples costume that saw her as Harley Quinn and her husband Kenneth Petty as the Joker.
Halsey made a splash with two different matching outfits over the weekend with her boyfriend Evan Peters. The couple first dressed as Sonny & Cher and were later spotted as a juggalo and Marilyn Manson. Billie Eilish proved to be a popular choice among some celebrities, too, as Jameela Jamil, Anne-Marie, and Nina Dobrev offered their take on the "Bad Guy" hitmaker's distinctive fashion sense.
Check out some of the best early costumes below, from Gabrielle Union channeling her own movie Bring It On to Kourtney Kardashian as Ariana Grande. While a lot of these costumes are good, Beyoncé is bound to impress when she defends her title as reigning Halloween costume champion later this week.