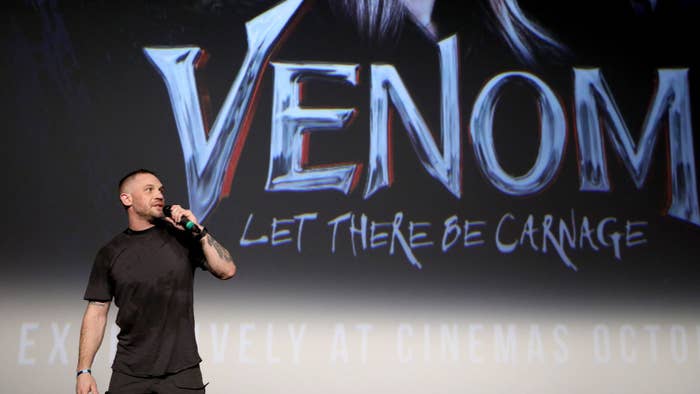 Venom: Let There Be Carnage is a flat out hit.
According to The Wrap, the Sony sequel is set to open with just over $70 million at the domestic box office, surpassing Sony's $40 million projection. That would give it the third biggest opening weekend of 2021, trailing behind both Black Widow ($80 million) and hang-Chi and the Legend of the Ten Rings, 
The film's success is just another sign that even in a pandemic, audiences are ready to go back to the movies. It certainly bodes well for upcoming releases like Dune and No Time To Die, both of which were delayed multiple times because of the pandemic. 
It also bodes well for the Venom franchise as a whole. Tom Hardy seems committed to the character, especially with the possibility of an eventual MCU crossover, which was recently teased by the film's director, Andy Serkis. 
"That's the question on everyone's lips," Serkis said about a potential crossover. "They want to know when Venom is going to meet Spider-Man. Personally, it's never going to happen. I'm only joking, of course it's going to happen. I think there's so much… it depends on when you want to get there and also what the appetite is. If people want more Venom stories, than to jump straight to Spider-Man you could be missing out on so many great supervillain characters in between now and then."
Hardy also seems pumped about future Venom movies. "Oh, there's always a plan in place for more movies, there has to be," he told ScreenRant. "You can't start one without thinking about the next one, like in that aspect, because this one will lead to that one. If it goes, you know? So you have to leave your lay lines out just in case. You know it's successful, which you hope it is, and you put everything into it, and make sure that this film if it's the last film that we make is fully rounded and is just standalone."