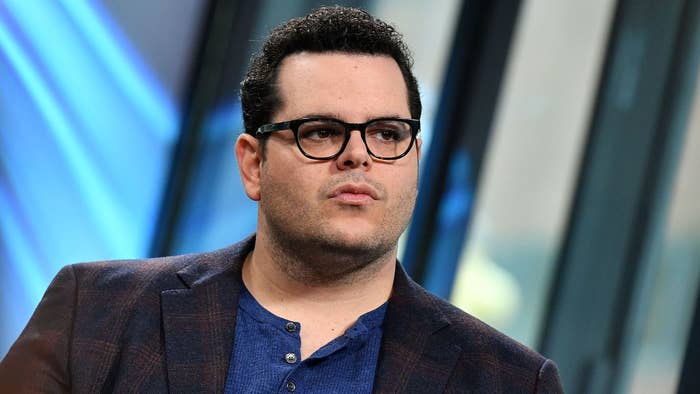 Josh Gad is opening up about his Beauty and the Beast character LeFou, who was championed as Disney's first openly gay character in 2017. But as Gad—one of the key players in the company's massive Frozen success—looks back, he feels it "didn't go far enough to warrant accolades."
Director Bill Condon announced upon the film's initial release that it would feature an "exclusively gay moment," which turned out to be a short clip of LeFou dancing with another man. Now, as Gad reflected in the Independent, he has some regrets. 
"We didn't go far enough to say, 'Look how brave we are.' My regret in what happened is that it became 'Disney's first explicitly gay moment' and it was never intended to be that," Gad said. "It was never intended to be a moment that we should laud ourselves for, because frankly, I don't think we did justice to what a real gay character in a Disney film should be."
Gad explained he and the team "should have gone further with that" if they wanted to pat themselves on the back. "Everybody deserves an opportunity to see themselves onscreen, and I don't think we've done enough—and I certainly haven't done enough to do that," the 41-year-old said.
Until last month Gad was set to reprise his LeFou role on a Disney+ Beauty and the Beast prequel series focused on himself and Luke Evans as Gaston. In early February it was scrapped, Deadline wrote, "for creative reasons, with the scripts and original music not coming together in the direction expected or running behind schedule."
"Sadly, 'tis true," Evans tweeted. "We tried to make it all work but under the gun it wasn't meant to be… for now. These characters and this story will live on, but sometimes the best intentions & reality collide & nothing can be done."