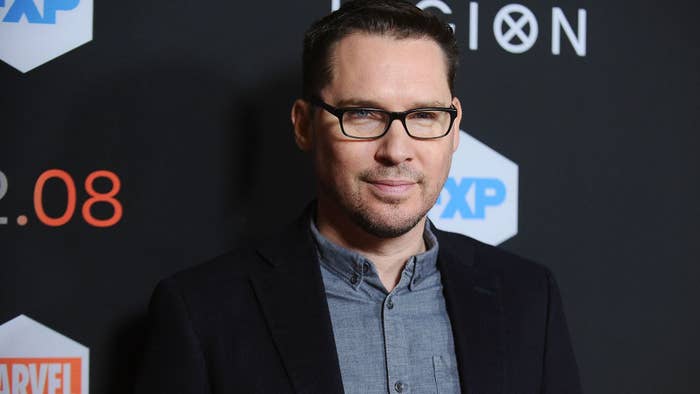 A former assistant has accused filmmaker Bryan Singer of being emotionally abusive during a romantic relationship, writing about his alleged experiences in an essay for Variety. 
Blake Stuerman says the director behind The Usual Suspects and four X-Men movies made him feel "controlled" in their relationship, to the point where he had to get treatment for PTSD after "mental and emotional abuse." In one recounting, Stuerman writes about Singer attacking a man at a house party, then telling Stuerman "I'll fucking kill you if you leave me," an incident that made the latter "live in fear."
The two met in 2009 and things ended in 2013, with their sexual relationship starting when Stuerman was 18 and Singer—who has since been accused of sexual assault and rape by others, which he denies—was 43. During their first encounter, Stuerman alleges he was drunk and "didn't know I was allowed to say no."
On top of other allegations over the years, four men accused Singer in 2019 of sexually abusing them when they were teenagers, all of which he denied via his lawyer. 
Singer's attorney Andrew Brettler has now denied Blake Stuerman's accusations as well, calling them "nothing more than self-serving and conclusory statements with absolutely no evidentiary support" that allegedly come after Stuerman "did not receive the 'credit' that he thought he deserved on Mr. Singer's films." Singer's attorney also shared alleged text messages between the two, claiming that the accuser asked Singer for money and jobs during the relationship.
"Up until a few years ago, I still defended Bryan in private," Stuerman writes in his essay. "If someone brought up the rumors of his alleged behavior, I would deny them. It wasn't until I began receiving treatment specifically for abuse and PTSD that I accepted what had actually happened. I am a victim of abuse by a very powerful, very wealthy and very sick man. I am a victim of Bryan Singer."
Stuerman also alleges Singer "began to expect sex more frequently" from him during their time together and "berated me, and dangled my future in front of me" if he found out he was hooking up with other people. Variety reports that it saw documents, photos, emails, and texts, along with 20 interviews, to corroborate parts of Stuerman's claims. 
Read Blake Stuerman's full piece at Variety. 
Singer's questionable behavior on his X-Men films has recently been brought back into the light, with Halle Berry saying she "got into a few fights with him, said a few cuss words out of sheer frustration."