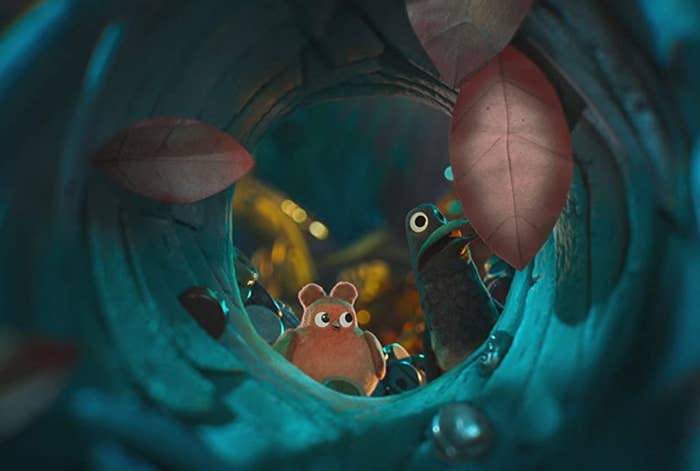 Netflix has animated features for kids on lock, with plenty animated classics like The Fox and the Houndi and All Dogs Go to Heaven and other films like Disney's The Princess and The Frog, available right now. Even if you're not a Disney head, there are plenty of quality animated films streaming right now for your viewing pleasure. You just have to dig a little, and then reap the benefits by watching some of the greatest animation movies currently available on Netflix.
If you're looking for something more diverse, check out our overall list of the best movies on Netflix. Looking for some TV shows? Check out our list of the best TV shows on Netflix, which are guaranteed to make you laugh.
Otherwise, make tonight a family night and scroll through our list of the best animated movies on Netflix right now, to find the perfect movie to watch for the entire family.
Robin Robin (2021)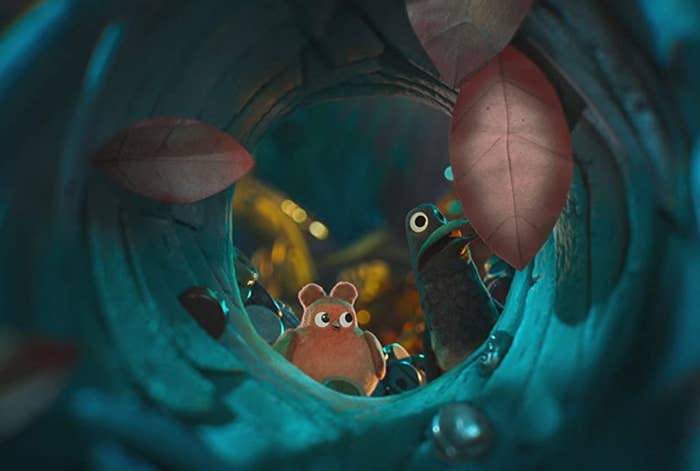 Director: Michael Please, Daniel Ojari

Cast: Bronte Carmichael, Richard E. Grant, Gillian Anderson

Genre: Adventure

Rating: G

Runtime: 32m

Rotten Tomatoes: 86% (Audience)
The latest from Aardman Animation comes this delightful holiday themed special featuring their trademark top notch stop motion animation. Robin Robin centers on a young robin named Robin (Bronte Carmichael), who's been raised by mice and feels out of place, as he journeys to wish upon a star and wish to become a mouse. The special looks and feels different from the rest of Aardman Animation's projects thanks to the textures of the characters: instead of their usual clay animation style here all of the characters have fuzzy, felt-like textures that add to the coziness of the story. The charming talents of Richard E. Grant and Gillian Anderson cast also add greatly to this sweet story. There's nothing else on Netflix that will make you feel as joyous during the holiday season as Robin Robin.
The Mitchells vs. The Machines (2021)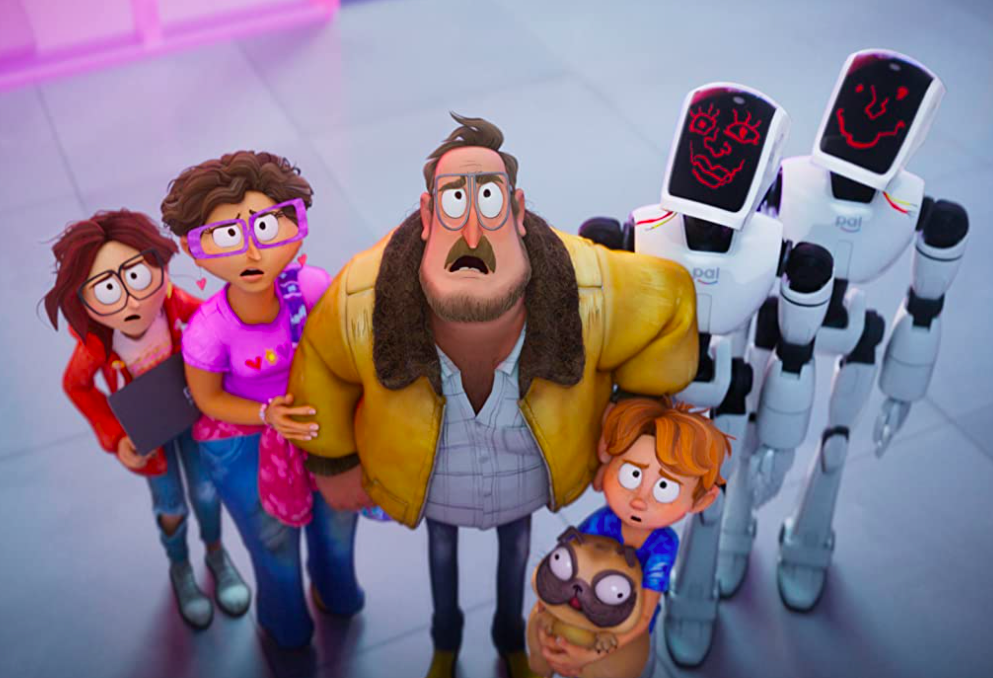 Director: Michael Rianda

Cast: Abbi Jacobson, Danny McBride, Maya Rudolph, Olivia Colman

Genre: Comedy, Sci Fi

Rating: PG

Runtime: 1h 54m

Rotten Tomatoes: 98% (Critics) 88% (Audience)
Produced by Sony Pictures Animation (best known for Cloudy with a Chance of Meatballs and Into The Spider-Verse) and distributed by Netflix, The Mitchells vs. The Machines is one of the best animated comedies of the year. The movie centers on the Mitchells as they attempt to bond on a family road trip but eventually find themselves having to save Earth from robots who are trying to take over the world. The all-star cast is especially charming, with the Mitchells voiced by Danny McBride, Maya Rudoplh, and Abbi Jacobson, two hilariously malfunctioning robots voiced by Fred Armisen and Beck Bennett, and Oscar winner Olivia Colman (you read that right) as the vicious leader of the evil robots. The Mitchells vs. The Machines is the best kind of family comedy that Sony Pictures Animation is known for: it works on both an adult level (with parents dealing with their children leaving for college) as well as a child level (all of the zany, charmingly childish jokes sprinkled throughout) and excels in both modes. A blast to watch and especially perfect to watch with family this holiday season, The Mitchells vs. The Machines is an absolute delight.
Mirai (2018)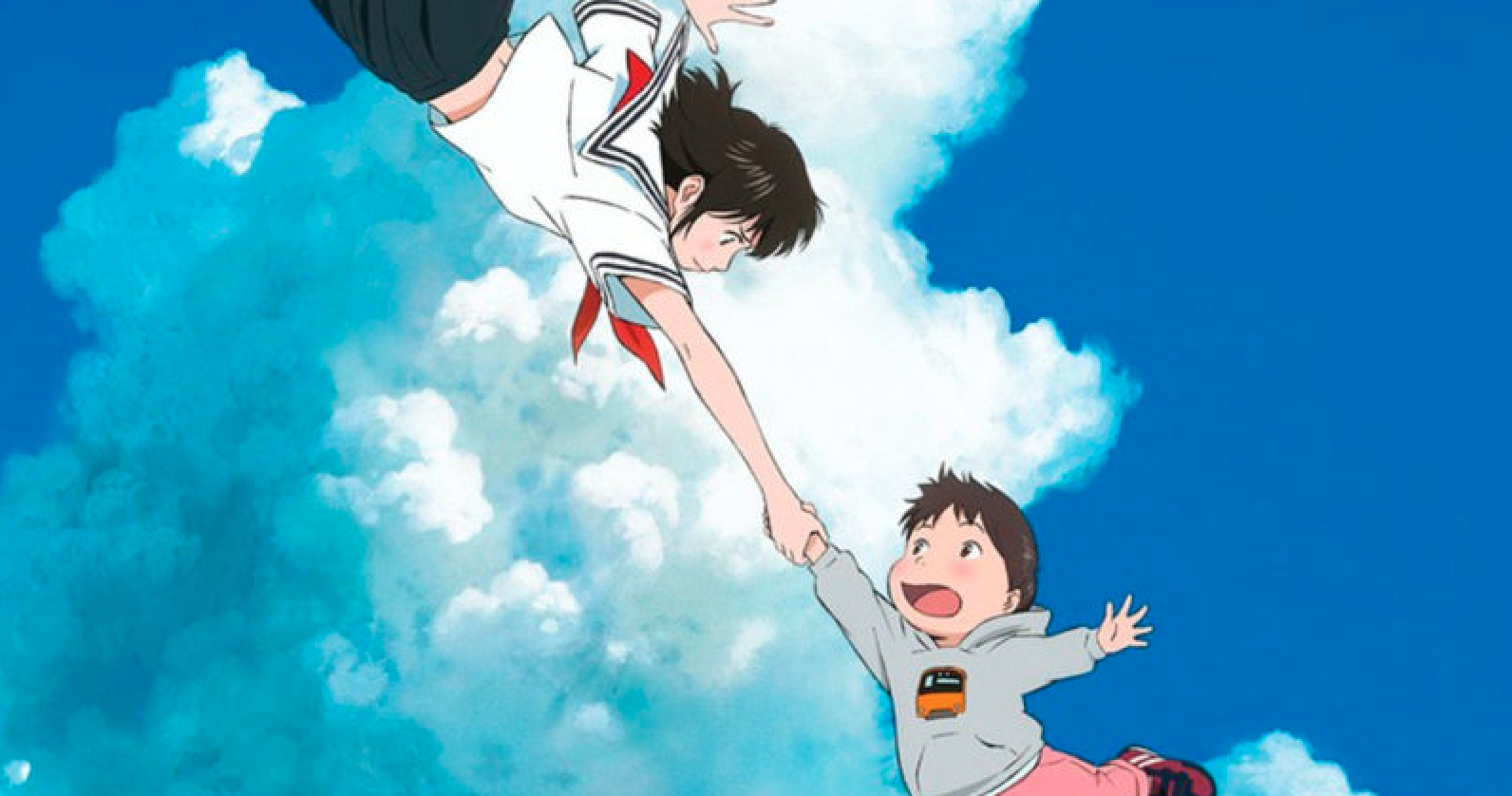 Director: Mamoru Hosoda

Cast: Haru Kuroki, Moka Kamishiraishi, Gen Hoshino, Kôji Yakusho

Genre: Fantasy

Rating: PG

Runtime: 1h 38m

Rotten Tomatoes: 90% (Critics) 80% (Audience)

Early hits like Wolf Children and The Boy and the Beast have made Studio Chizu a big name in Japanese animation, and they fully broke into international success with 2018's Mirai. The film centers on a young boy who discovers a magical garden that allows him to travel through time and meet younger versions of relatives, as he's guided by an older version of his younger sister Mirai from the future. Much like Wolf Children and The Boy and the Beast, Mirai is endlessly inventive, yet grounded in a heartfelt specificity that feels universal to all families. Director/Studio Chizu co-founder Mamoru Hosoda effortlessly combines the fantastical elements of the story with genuine emotion that calls to mind the very best of Studio Ghibli. Mirai notably became the first non-Studio Ghibli Japanese animated film to be nominated for the Academy Award for Best Animated Feature, further proving that Studio Chizu is only becoming more and more successful. Stunning in both animation style and story, Mirai is a must-watch for any fans of whimsical, creatively constructed animated films.
Vivo (2021)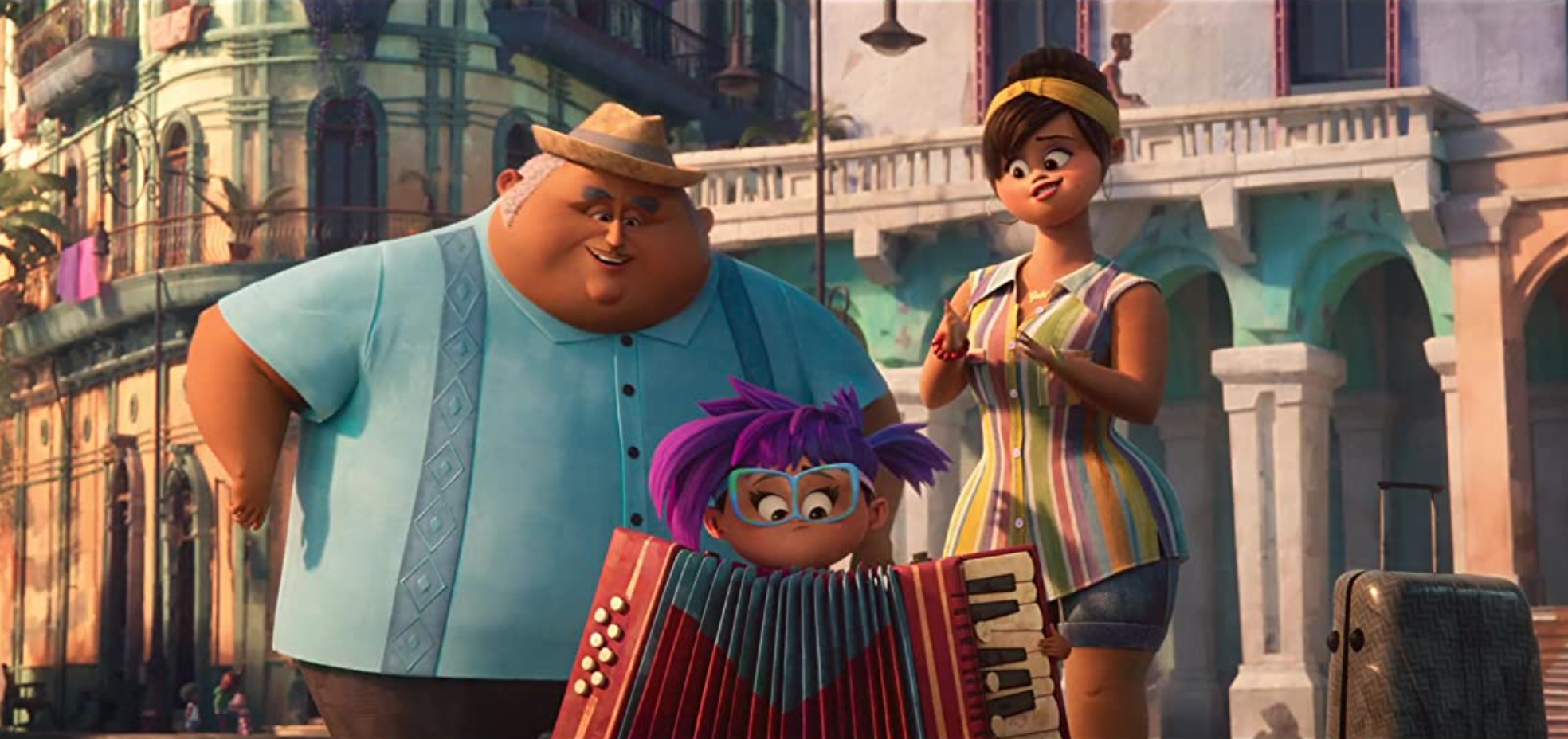 Director: Kirk DeMicco

Cast: Lin Manuel Miranda, Ynairaly Simo, Gloria Estefan, Zoe Saldana

Genre: Comedy, Musical

Rating: PG

Runtime: 1h 38m

Rotten Tomatoes: 86% (Critics) 75% (Audience)
Another collaboration between Sony Pictures Animation and Netflix, Vivo brings a vivid sense of personality to Netflix's animated slate. The animated comedy centers on a music loving kinkajou named Vivo (Lin Manuel Miranda) as he goes on a journey with energetic teen Gabi (Ynairaly Simo) to deliver a love letter in the form of a song to legendary singer Marta Sandoval (Gloria Estefan). The first musical from Sony Pictures Animation, Vivo's vibrant and catchy songs set it apart from the crowd. Lin Manuel Miranda not only voices Vivo but also wrote every song and his ear for a catchy and fast-paced tune is present in every number. Alongside the catchy music and fun performances there's a surprisingly moving story about the importance of family and embracing your culture. Vivo is an unexpected delight that proves that Sony Pictures Animation can produce hits that can rival those of Pixar and Dreamworks.
Osmosis Jones (2001)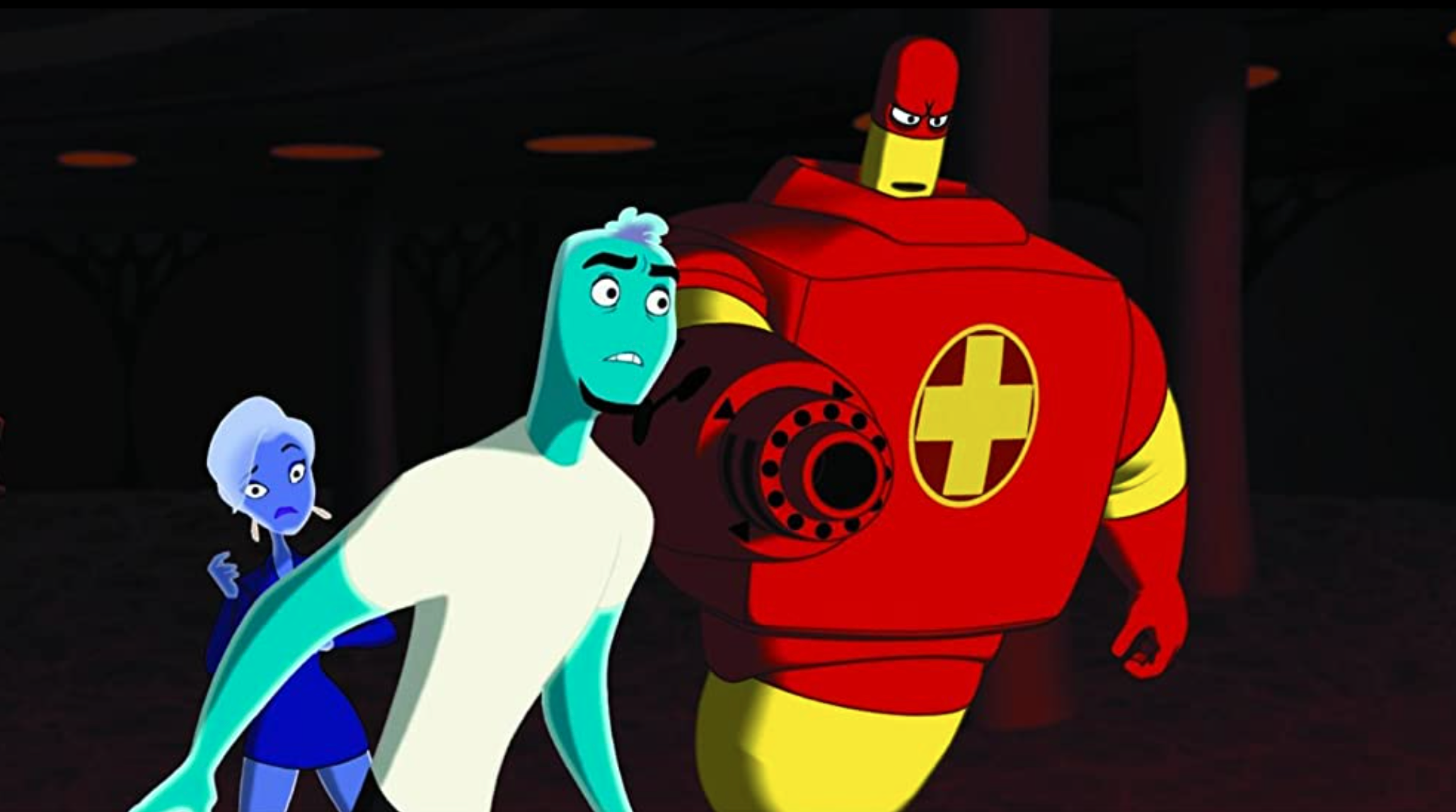 Director: Peter Farrelly & Robert Farrelly 

Cast: Bill Murray, Chris Rock, David Hyde Pierce, Molly Shannon

Genre: Comedy

Rating: PG

Runtime: 1h 38m

Rotten Tomatoes: 55% (Critics) 42% (Audience)

A late millennial animated oddball classic, Osmosis Jones is endearingly strange yet eminently watchable. Combining both live action and animated segments, the buddy cop action comedy follows Frank (Bill Murray), a zookeeper with very bad hygiene, as he becomes sick after eating a contaminated boiled egg. Within his body, a white blood cell named Osmosis Jones (Chris Rock) teams up with Drix (David Hyde Pierce), a cold pill that Frank took, in order to take down the deadly virus that is now within Frank's body. The animated segments are creatively rendered, anthropomorphizing Frank's body as a city with different areas relegated to different body parts. There are plenty of clever human body puns, as well as several dirty jokes that definitely flew over your head when you were younger. Chris Rock and David Hyde Pierce make a great odd couple, and manage to effectively parody the buddy cop genre. The live action segments are solid as well, with Bill Murray being charming even when he's sick, and some gross-out humor that feels especially gross in our current pandemic times. Osmosis Jones is surreal, silly, and supremely fun. 
Monster House (2006)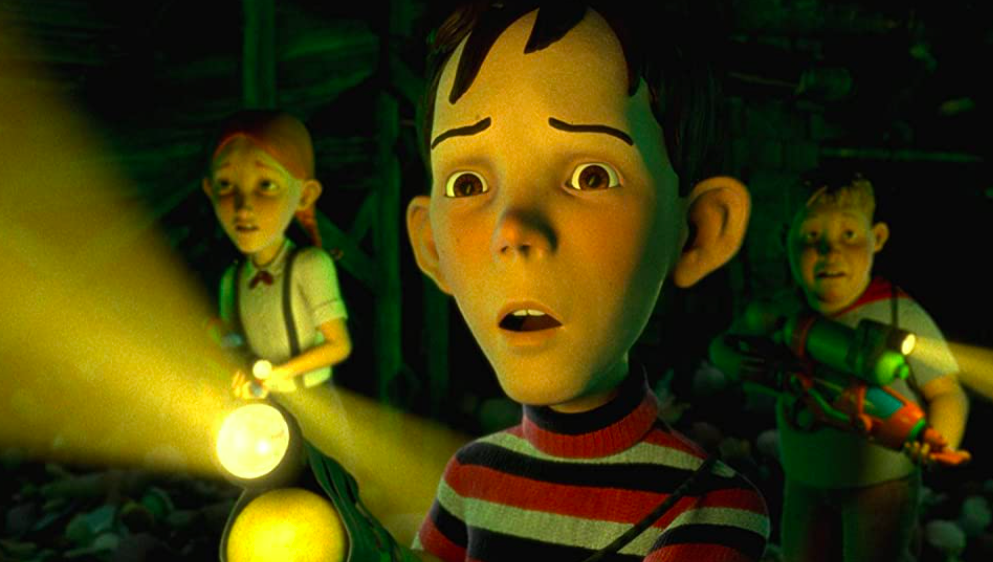 Director: Gil Kenan

Cast: Steve Buscemi, Maggie Gyllenhaal, Mitchel Musso, Spencer Locke

Genre: Adventure, Fantasy

Rating: PG

Runtime: 1h 31m

Rotten Tomatoes: 75% (Critics) 63% (Audience)
An interesting mix of kids' movie and horror flick, Monster House boasts an inventive premise. It follows teenager DJ (Mitchel Musso) and his friends as they learn that a house on their street is not only haunted, but is also a living, breathing monster. This premise goes to some strange places, and thanks to the state of the art (at the time) animation, the titular monster house comes to life in wondrous, creepy fashion. As written by Community and Rick & Morty creator Dan Harmon, Monster House transcends its would-be-silly premise with well-written characters, a surprisingly mature story, and some solid scares that might just turn a kid into a horror movie fan. Monster House is an odd and underrated delight. 
A Shaun the Sheep Movie: Farmageddon (2019)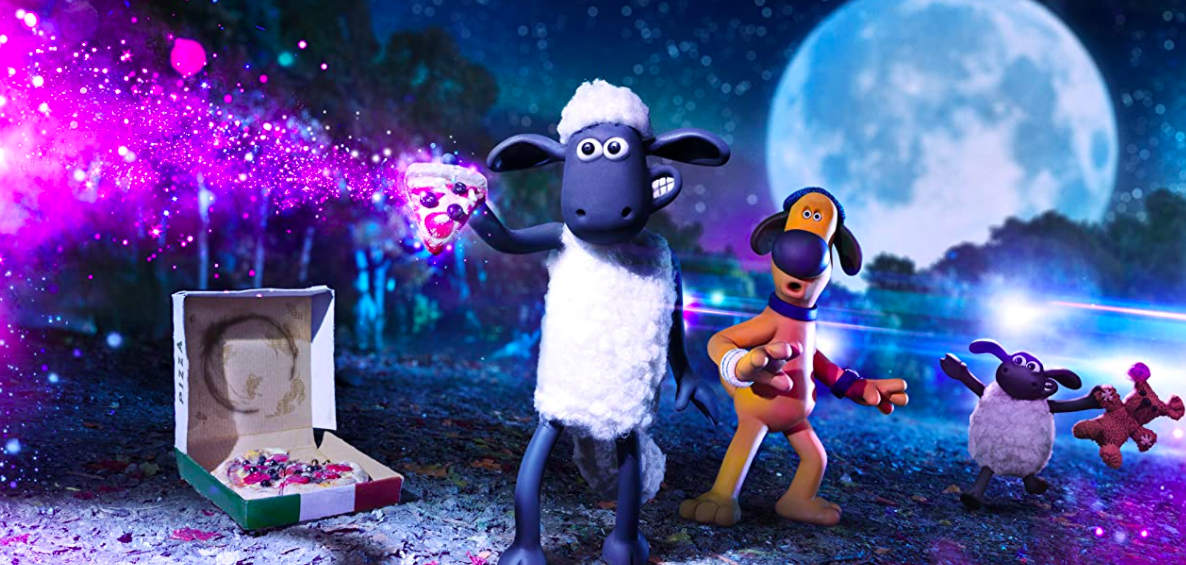 Director: Richard Phelan, Will Becher

Cast: Justin Fletcher, John Sparkes, Amalia Vitale, Kate Harbour

Genre: Sci-Fi, Comedy

Rating: G

Runtime: 1h 27m

Rotten Tomatoes: 96% (Critics) 80% (Audience)
Shaun the Sheep, the titular character from Wallace & Gromit spinoff Shaun the Sheep, returns once more after his 2015 feature film debut Shaun The Sheep Movie with 2019's A Shaun The Sheep Movie Farmageddon. The Academy Award nominated animated comedy follows Shaun as him and his friends encounter an alien with extraordinary powers, and work to shepherd the intergalactic visitor home before a sinister organization can capture her. Dreamworks and Pixar get most of the credit for being the best animation studios in the business, but Aardman Animation Studios have been doing equally great work during the same time period. Both the first Shaun The Sheep movie and the sequel display increasingly impressive and complex stop motion animation work that show the technical innovations the studio has pioneered since movies like Chicken Run and Wallace & Gromit. Story-wise, they also use a unique sense of storytelling, relying on visual gags that bring to mind the very best slapstick comedies of yesteryear. A thrilling and uproarious throwback to animation's past, A Shaun The Sheep Movie Farmageddon continues Aardman Studios' streak as one of the most impressive animation studios working right now.
ParaNorman (2012)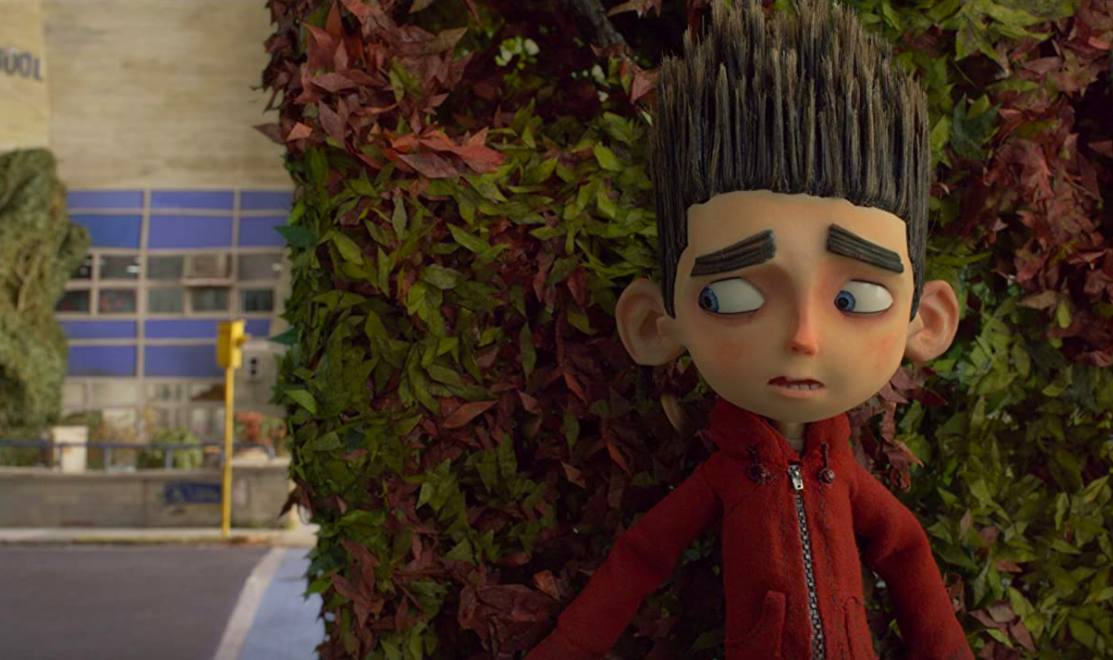 Director: Chris Butler, Sam Fell

Cast: Kodi Smit-McPhee, Anna Kendrick, Casey Affleck, Christopher Mintz-Plasse

Genre: Family Comedy

Rating: PG

Runtime: 1h 32m

Rotten Tomatoes:  89% (Critics) 72% (Audience)
Acclaimed animation company Laika hit it big in 2009 with the sleeper hit Coraline, springing the fledgling company into the ranks of competitors Dreamworks and Aardman. Its follow-up, 2012's ParaNorman, proved the company was here to stay. The children's horror-comedy follows outcast teenager Norman (Kodi Smit-McPhee), who can speak to the dead, as he attempts to save his town from a 300-year-old witch's curse. Like Coraline before it, ParaNorman is suitably macabre, making it a great entry into the horror genre for children and pretty enjoyable for adults as well. Co-director Sam Butler, noting that zombie films are often a vehicle for social commentary, wanted ParaNorman to use its supernatural elements to reflect the challenges that children have growing up, and it shows. The film smartly teaches viewers the dangers of prejudice—a message that ties in neatly with the inclusion of the first gay character in a mainstream animated film. As sweet and smart as it is genuinely spooky, ParaNorman is a delight.
Over the Moon (2020)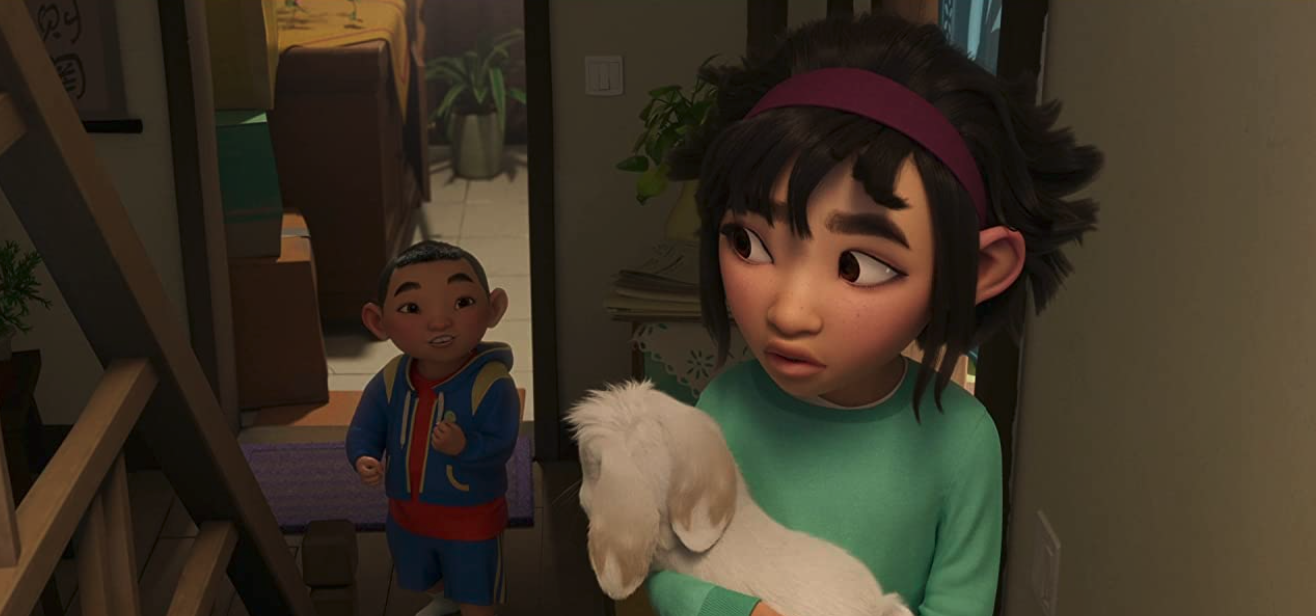 Director: Glen Keane

Cast: Cathy Ang, Phillipa Soo, John Cho, Sandra Oh, Ken Jeong

Genre: Musical

Rating: PG

Runtime: 1h 40m

Rotten Tomatoes: 81% (Critics) 69% (Audience)
A film that could put Netflix in competition with Pixar and Dreamworks, Over the Moon is the latest release from Netflix Animation, and its most stunning title yet. The musical fantasy follows teenager Fei Fei (Cathy Ang) as she builds a rocket to blast off to the moon to convince her dad that the legendary moon goddess Chang'e (Phillipa Soo) is real. Based on real-life Chinese mythology, Over the Moon is a big step forward in terms of Asian representation, with a cast full of Hollywood's biggest Asian stars, including John Cho, Sandra Oh, and Ken Jeong. Hamilton's Philippa Soo also gives an impressive performance, showing off her voice in several of the movie's numbers. Over The Moon is vividly animated and culturally specific, making it one of the most imaginative animated films of the year.
The Lorax (2012)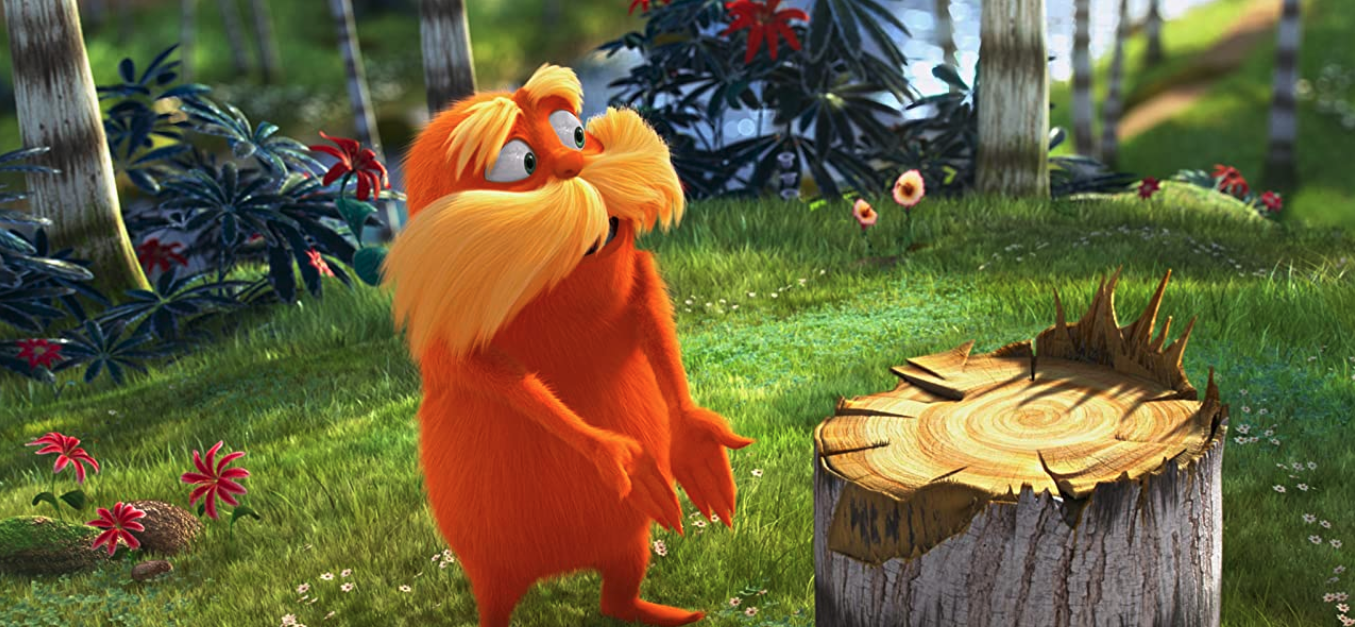 Director: Chris Renaud

Cast: Zac Efron, Ed Helms, Taylor Swift, Danny DeVito

Genre: Fantasy, Kids

Rating: PG

Runtime: 1h 26m

Rotten Tomatoes: 54% (Critics) 63% (Audience)
The second major fully animated adaptation of Dr. Seuss' work since 2008's Horton Hears a Who!, 2012's The Lorax is a star-studded screen version of one of the author's most beloved works. The film follows young Ted (Zac Efron) as he sets out to impress his crush, Audrey (Taylor Swift), by granting her a wish to see a real tree, a task that causes him to learn about the Lorax (Danny DeVito), who protested the profit-driven devastation of the land around his town. The film expands the short story of the original book to create a lively animated action adventure that doesn't lose sight of the original narrative's environmentalist message. The story of The Lorax has only become more relevant since its release, and its message is even more important today, promoting love and care for the environment over capitalist greed. The Lorax is yet another solid adaptation from the legendary Dr. Seuss' catalog.
The Rugrats Movie (1998)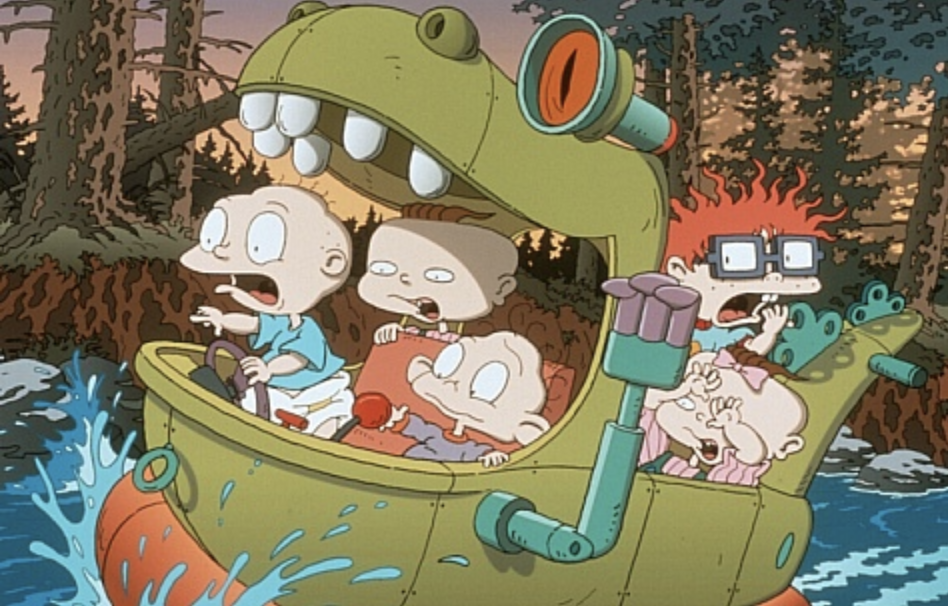 Directors: Igor Kovalyov and Norton Virgien

Starring: E.G. Daily, Tara Strong, Christine Cavanaugh

The first animated Nickelodeon movie released in theaters, The Rugrats Movie was a long time coming due to the overwhelming popularity of the beloved children's series it's based on. Like Rugrats, The Rugrats Movie follows Tommy Pickles (E.G. Daily) as he deals with the arrival of his baby brother Dil, eventually getting lost in the woods with his friends after attempting to return Dil to the hospital. The movie improves on the series by being able to have a larger-than-life, slightly more unsettling story, as well as even more gags involving both the children and their parents. For many a 90's kid, The Rugrats Movie is a favorite do to being one of the first times they likely saw their favorite TV show on the big screen. Add in some fun guest stars (including a truly bizarre collection of artists for a musical sequence, including Lisa Loeb, Jakob Dylan, Phife Dawg and many others), The Rugrats Movie is a delight more than two decades later. 
Klaus (2019)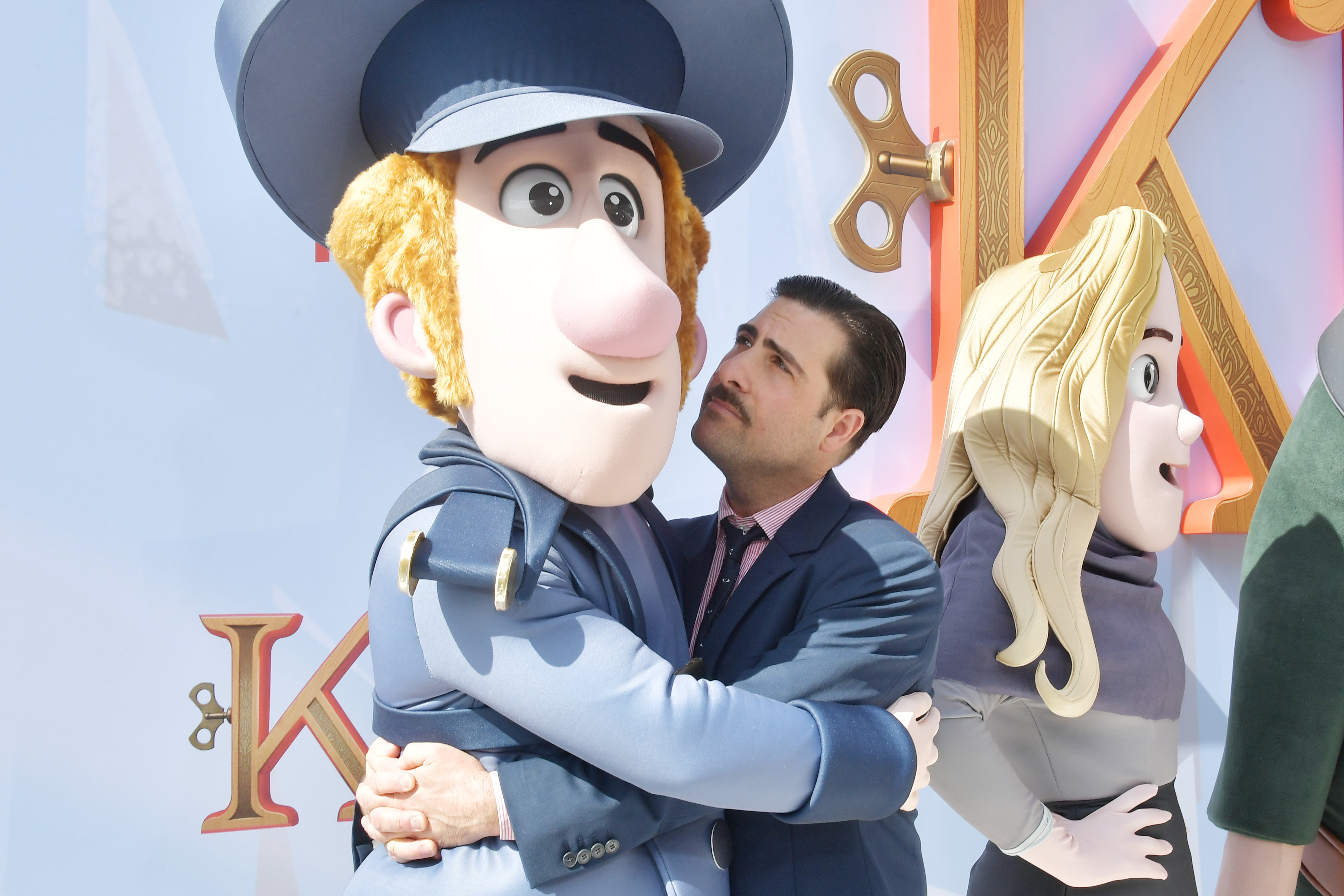 Director: Sergio Pablos

Starring: Jason Schwartzman, Rashida Jones, J.K. Simmons

With the advent of computer animated films, the hand drawn animated film has become vanishingly rare, with one of the last high profile hand drawn animated films being 2009's The Princess and the Frog. Which is why it was so exciting when Netflix announced it would be releasing an animated film that deliberately pays homage to the hand drawn films of the past named Klaus. Klaus follows Jesper (Jason Schwartzman), a postman, who finds himself stationed near the Arctic Circle in a town called Smeerensberg, he finds locals who feud constantly and never send letters. He soon befriends local teacher Alva (Rashida Jones) and the mysterious carpenter Klaus (J.K. Simmons), who lives in a cabin full of handmade toys. Together, they'll begin new holiday traditions and spread joy to Smeerensberg. Animated like a beautiful storybook, Klaus's animation is warm and stunning, making this icy, yet gentle world come to life. It's frequently funny too, with humor reminiscent of The Nightmare Before Christmas, and great voice acting. Klaus is an impressive Netflix original that's also one of the best animated films of the past year.
Bee Movie (2007)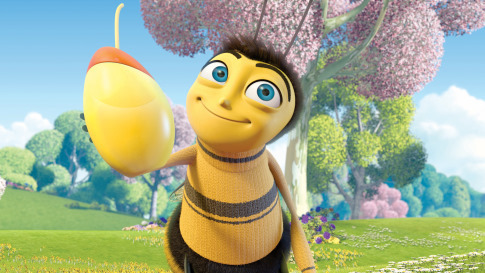 Directors: Steve Hickner, Simon J. Smith

Starring: Jerry Seinfeld, Renee Zellweger
Before he started driving comedians around in Earth's nicest cars, Jerry Seinfeld made his only film based on a cheeky premise that only he could have stretched into a movie. He plays Barry B. Benson, a bee tiring of his life inside the hive. So he buzzes off. During his travels, he encounters a lady who reveals a monumental injustice: human beings have been stealing honey from bees for centuries without compensation. With her help, Barry sues to recover these damages, while also (somehow) winning her heart. Although made nearly a decade ago, and only achieving modest box office returns, this thoroughly absurd flick has found new life in memes. And like most of Seinfeld's material, it has aged well.
I Lost My Body (2019)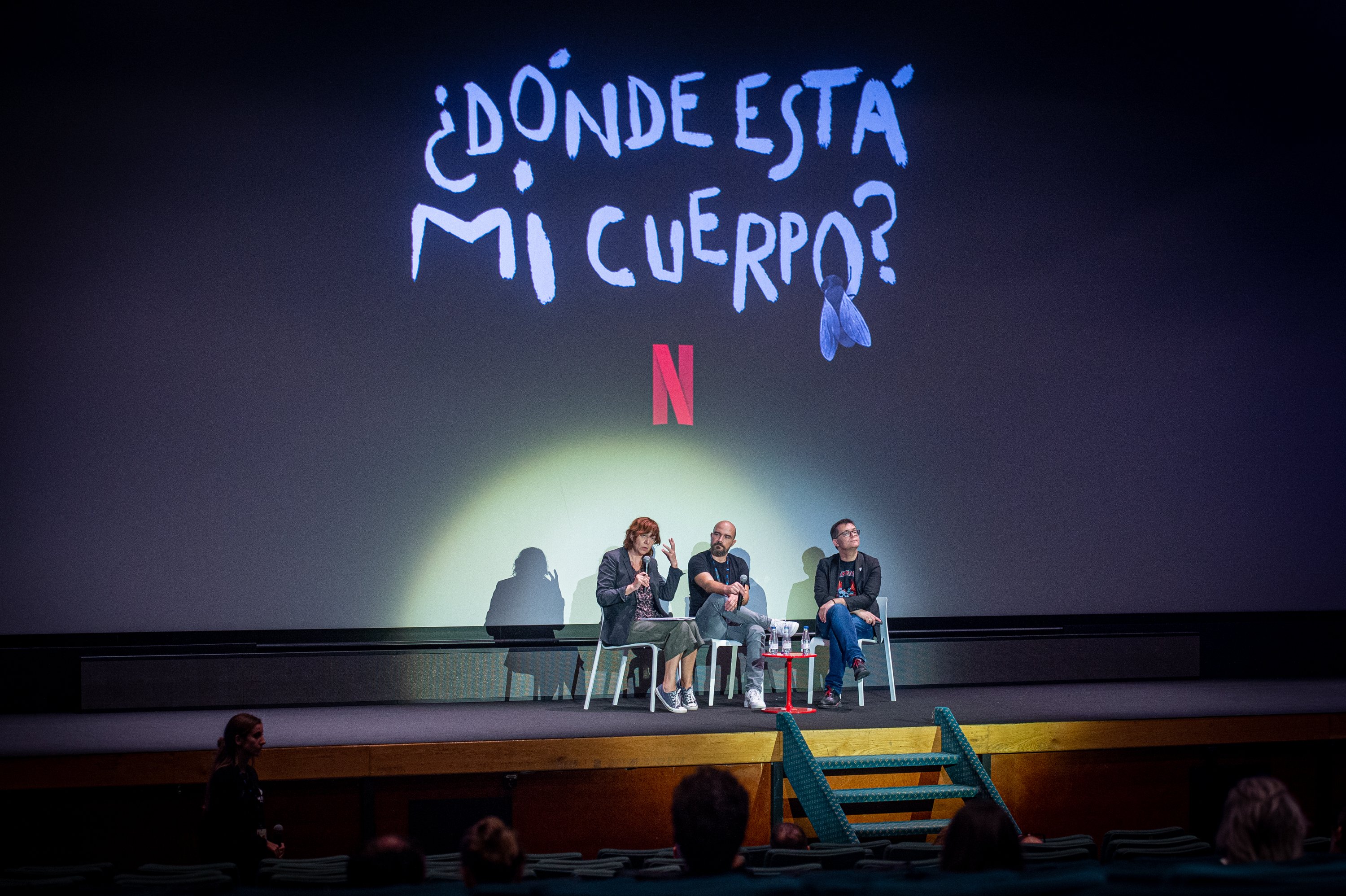 Director: Jérémy Clapin

Starring: Hakim Faris, Victoire du Bois, Patrick d'Assumçao

A big hit at the 2019 Cannes Film Festival, I Lost My Body was one of the most critically acclaimed, yet underrated animated films of 2019. It even won the Nespresso Grand Prize at Cannes, the first animated film to accomplish this feat. I Lost My Body follows young Naofel (Hakim Faris) as he begins to fall for librarian Gabrielle (Victoire du Bois) after an accident in which he loses his hand. Meanwhile, his hand journeys across town from the morgue to reunite with Naofel. A truly original animated film, I Lost My Body is as beautifully animated as its plot is inventive. At times romantic, comedic, and magic realist, I Lost My Body tells a wistful, moving story. The animation combined with a great score from French band The Dø, creates a wonderfully specific portrait of the characters and the evocative world they live in. I Lost My Body is one of the best movies of last year, and is also one of the best animated films of the last couple of years. 
Director: Joe Murray, Cosmo Serguson

Starring: Carlos Alazraqui, Tom Kenny, Mr. Lawrence

Rocko's Modern Life is beloved by many a '90s child as one of the very best cartoons that Nickelodeon has ever produced. Now, 23 years after its series finale, a special called Rocko's Modern Life: Static Cling, originally intended for Nickelodeon, has been released by Netflix. Following the events of the series finale "Future Schlock," Rocko and his friends return to O-Town after being stuck in space for two decades and realize things have changed a lot: everyone has smart phones, drinks energy drinks, and there's a coffee shop on every corner. What makes Static Cling so special is that it's a meta-commentary on the nature of reboots, and how we have to learn to accept change and move on. One of the more surprising and well-received aspects of the special is the reveal that the character of Ralph Bighead is now Rachel Bighead, having come out as transgender in the years since the finale. The writers worked with GLAAD in crafting the storyline, and it fits the themes of accepting change throughout the special. Rocko's Modern Life: Static Cling is not only a fitting continuation for fans of the series, but a moving and sweet testament to the nature of change.