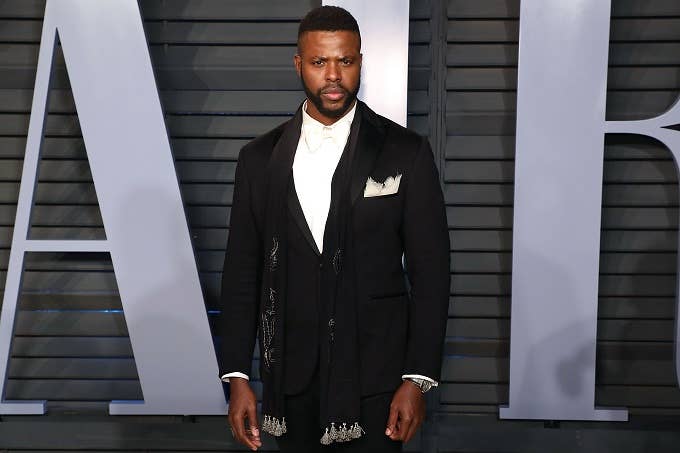 You might have heard Black Panther was a bit of a success. The critical and commercial behemoth was such a hit that the Academy briefly considered a new awards category just to avoid any backlash should it not get recognized in the traditional ones. And it keeps paying dividends for its actors, with Winston Duke landing another high profile role opposite Mark Wahlberg in a Netflix detective movie titled Wonderland. 
While Michael B. Jordan and Chadwick Boseman were already certified stars before they squared off in the Marvel blockbuster, it would be fair to call Duke's turn as M'Baku (which he immediately reprised in Avengers: Infinity War) a breakout role. His turn in the Netflix drama alongside Wahlberg comes after news that he was cast as a lead in Jordan Peele's Get Out follow-up Us. 
According to Variety, Wonderland is centered around a detective named Spenser, who stars in 48 novels by Robert B. Parker. Duke will play Hawk, the best friend of Wahlberg's Spenser, as they try and unravel a murder. Given the sheer amount of source material to work with, it's possible Duke has landed the only thing even remotely close to the dependability of a Marvel character. No release date has been revealed.
The news that Duke would star alongside Wahlberg broke just a day after it was announced that he would star in the upcoming action-thriller Heroine. In that movie, set to drop this spring, Duke plays the neighbor of a woman who witnesses a kidnapping by an Aryan gang.