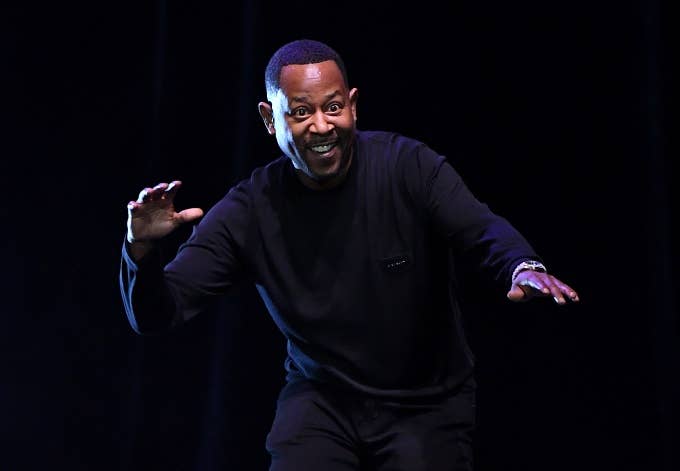 To all the criminals running amok in Miami, it might be time for a career change. According to Martin Lawrence's latest Instagram post, Mike Lowery and Marcus Burnett are definitely back. Lawrence shared a photo of himself alongside Will Smith with the caption, "It's official. Bad Boys for Life," confirming that he and Smith are indeed returning for the third installment of the Bad Boys franchise. And while the film has been a go at Sony for some time, it feels a lot better now that Lawrence has made it Instagram official. 
It's been 15 long years since we last saw Smith and Lawrence on screen together busting heads and taking names. It was never really in doubt that the dynamic duo would one day reprise their roles, but the road to get here has been long and winding. Whether it was Smith's extremely busy schedule, Lawrence not being able to agree on a deal, or a revolving door of directors, the pieces to make this happen never quite fit. 
But earlier this month, Variety reported that Sony Pictures was getting close to putting a deal together. That report called the upcoming film Bad Boys For Life and said that "a new draft of a script appears to have met with the producers' approval and it looks as though production on the sequel could begin in early 2019." The winning formula finally came courtesy of writer Chris Bremner and the directing duo of Adil El Arbi and Bilall Fallah. 
"If we're going to make another Bad Boys after 15 years, it's got to be next-level great," Columbia Pictures president Sanford Panitch told Variety. We'll see if they pull it off when the tentatively-titled Bad Boys for Life hits theaters January 2020.