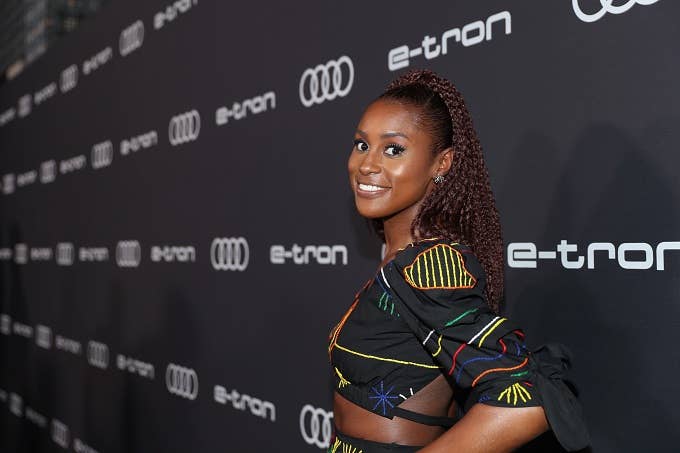 This year's Emmys nominated a record number of people of color, so Insecure creator and star Issa Rae revived her #YachtShit party to celebrate. 
The floating party was previously a celebration of her HBO series' second season premiere, but this time Rae was down to celebrate everybody. The party was a who's who of writers, actors, and showrunners of color, all celebrating their recent noms or their friends' successes. While the party looked like a good time all around, as the incredible selfies show. With this many pretty people in one place, on a boat, in the Southern California sunshine, how could it not be? 
Tiffany Haddish continues to live her best life. 
Sujata Day couldn't take a bad picture.
Screenwriter and executive producer Regina Y. Hicks took a celebratory selfie with her Insecure and Girlfriends co-workers.
Writer Raamla Mohamed was all over the boat. 
Amanda Seales captured a whole ocean's worth of looks. 
Plenty of the actors and writers on board had reasons to celebrate. Beyond the sheer joy of having so many creative and talented people of color doing well in the industry and being recognized for it, there were plenty of people celebrating firsts on the second edition of #YachtShit. Tiffany Haddish won her first Emmy at the Creative Arts Emmy Awards and, with so many nominees of color on board, she definitely won't be the last of the attendees to walk away with a trophy.