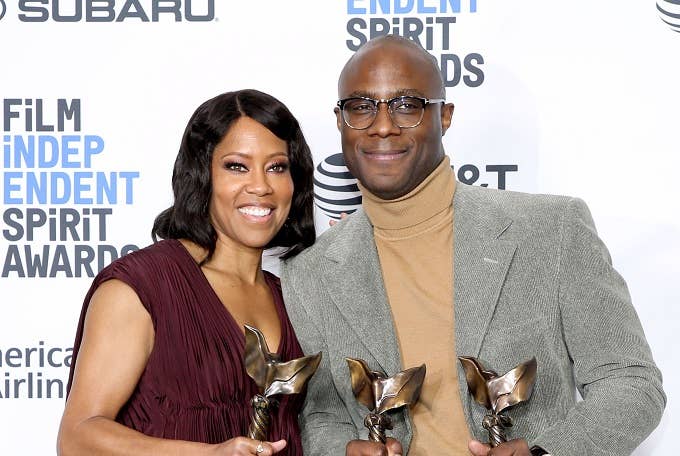 If Beale Street Could Talk was one of the more noticeable snubs on the Oscar noms list. The James Baldwin adaptation wowed audiences and critics alike, but failed to pick up any nominations in the major categories like Best Director and Best Picture. The film had a banner night at the Independent Spirit Awards, however. The Barry Jenkins-helmed movie nabbed more wins than any other film, taking home Best Feature, Best Director and a Best Supporting Female award for actress Regina King.
As the Oscars approach, Jenkins only has one category to watch for. He is up for Best Adapted Screenplay on the movie industry's biggest night. Considering the love for Jenkins' previous effort Moonlight, the icing out of the major overall categories is surprising. King's performance in the movie was undeniable, and she is also up for the standalone award of Best Supporting Actress. 
Jenkins used his Best Director acceptance speech to advocate for a larger platform  for female directors and greater recognition of those directors at the Oscars.
"I didn't want to win this damn award. With everything going on in the world, it just feels strange to be up here," he said. "[King] said something very wise and very true. Women only make up four percent of studio directors and yet they make up 44 percent of the directors of the competition at Sundance and make up 60 percent who are nominated for this award."
"If even just 30 percent of us agreed with Regina to, within the next 18 months, to produce or finance a film directed by a woman, the four percent would become the eight percent, would become the 12 percent, would become the 16 percent." 
No women are up for Best Director at this year's Oscars.