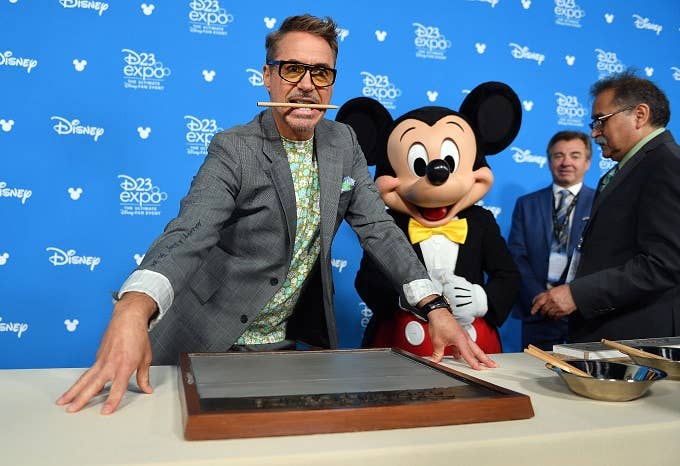 Disney has reversed course on its "For Your Consideration" campaign around Avengers: Endgame, pushing the film's key players in acting categories after floating none of them initially.
The move comes after fans criticized the company heavily for not putting its weight behind Robert Downey, Jr. after he turned in his last performance as Iron Man, a character who can be credited with launching the Marvel Cinematic Universe.
Disney is going full firehose, nominating just about everyone who appeared in a supersuit in Endgame. Alongside Robert Downey Jr., the company also campaigned for Chris Evans, Mark Ruffalo, Chris Hemsworth, Jeremy Renner, Josh Brolin, Paul Rudd, and Don Cheadle in the category of Best Supporting Actor. 
On the other side of the Academy's gender divide, Disney pushed for Scarlett Johansson, Gwyneth Paltrow, Zoe Saldana, Karen Gillan, and Brie Larson.
Outside of the acting sphere, Disney has thrown in for the categories of Best Picture, Director, Adapted Screenplay, Cinematography, Film Editing, Production Design, Costume Design, Makeup and Hairstyling, Sound Mixing, Sound Editing, Visual Effects, and Original Score. While some of the marquee categories are longshots, expect Avengers: Endgame to win a few on the production end.
RDJ shared after the initial Endgame campaigns were announced that he asked Disney not to push for an Oscar. In an interview with Howard Stern, the actor revealed he didn't want to deal with a campaign. 
"I'm so glad you brought this up, because there was some talk about it and I said 'let's not,'" he said after Stern praised his continual performances as Tony Stark.