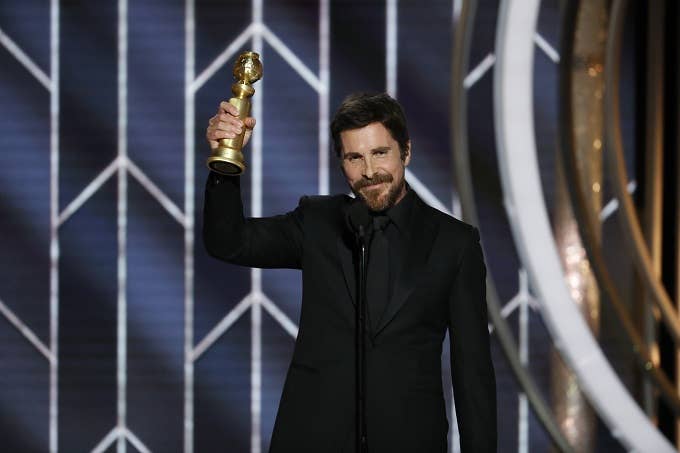 Christian Bale thanked Satan for inspiring his performance as Dick Cheney in Vice. After winning the Golden Globe for Best Actor in a Motion Picture - Musical or Comedy, Bale shouted out The Dark Lord for teaching him how to embody the former VP.
"Thank you to Satan for giving me inspiration on how to play this role," Bale said, to laughs from the Golden Globes crowd.
Bale also joked that Adam McKay picked him for the role of the pretty well universally loathed veep because he was looking for an actor who was "absolutely charisma-free and reviled by everybody."
Bale added that his unique knack for playing absolute scum has limited his future choices for roles. Now that he's played murderous psycho Patrick Bateman and Cheney, Bale feels that he has nowhere to go but Senate Majority Leader Mitch McConnell. 
Bale's shoutout even earned a nod from The Church of Satan. 
"To us, Satan is a symbol of pride, liberty and individualism, and it serves as an external metaphorical projection of our highest personal potential," they wrote on Twitter. "As Mr. Bale's own talent and skill won him the award, this is fitting. Hail Christian! Hail Satan!"