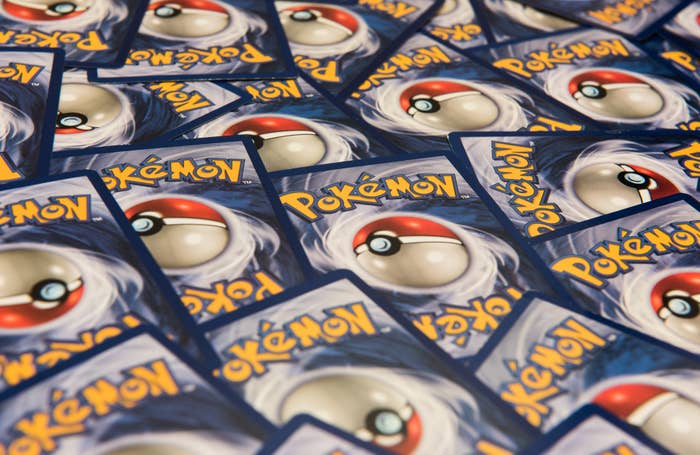 Collecting Pokémon cards has made a major comeback in recent years, but you might have a tough time becoming a PokéMaster behind bars.
35-year-old Josh Dale Hardy, a now-former correctional officer for Calhoun County in Alabama, was arrested after allegedly stealing Pokémon cards from a local Walmart.
Hardy, who had just completed a shift at the county jail and was still in his uniform, was reportedly caught on surveillance cameras removing individual Pokémon trading cards from their packaging and putting them in his pockets.
"It appears that he had taken his uniform shirt off, turned it inside out, and was still wearing it, the star badge could still be seen," said Calhoun County Sheriff Matthew Wade, per WVTM 13.
When Walmart employees confronted Hardy, he fled the store on foot but was later located at a restaurant nearby by Oxford police. Hardy was then arrested and charged with theft.
Sheriff Wade added, "I made a promise to always be transparent with my position and this is why I am making sure the public is made aware of these types of actions. This is not a reflection on the other correctional officers that are dedicated to the Sheriff's Office and working with honor and respect. I am deeply embarrassed and infuriated by the actions of this one person that has brought dishonor to the others that were supposed to be his extended family."
Hardy has since been fired.
More than two decades after Pokémon cards first hit shelves, streamers on Twitch and YouTube revived interest in the medium in the early pandemic era by unboxing them on livestreams, according to ComicBook. The recent surge of Pokémon cards' popularity led major retailers to pull them off the shelves after numerous incidents.