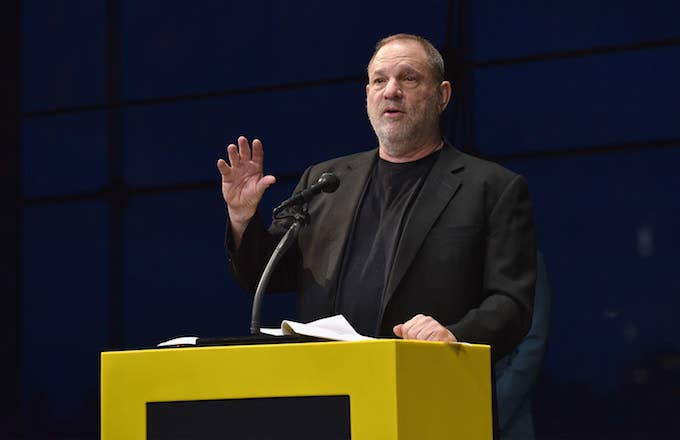 According to reports from both Deadline and Variety, the deal to sell the Weinstein Company crumbled abruptly on Tuesday for a number of reasons. The group of investors led by billionaire Ron Burkle decided to back out of the agreement, according to Burkle's partner Maria Contreras-Sweet.
"[W]e have received disappointing information about the viability of completing this transaction," Contreras-Sweet said in a statement Tuesday. "As a result, we have decided to terminate this transaction." The company has been teetering on bankruptcy since the dozens of allegations against Harvey Weinstein broke throughout last fall. Without the deal, it looks like TWC will have to file for bankruptcy.
The goal of Contreras-Sweet and other investors looking to purchase the company was to turn it around and make it a women-led business following its scandalous downfall. Now it looks like they might just let TWC hit rock bottom before that happens. "I believe that our vision to create a women-led film studio is still the correct course of action. To that end, we will consider acquiring assets that may become available in the event of bankruptcy proceedings, as well as other opportunities that may become available in the entertainment industry," Contreras-Sweet wrote in her statement. "I remain committed to working to advance women's business ownership in all sectors and to inspire girls to envision their futures as leaders of important companies."
According to Variety's report, it looks like the collapsed deal is a result of the back and forth over TWC's debt. The civil rights case against the company headed by New York Attorney General Eric Schneiderman also had a hand in destroying the already shaky deal.