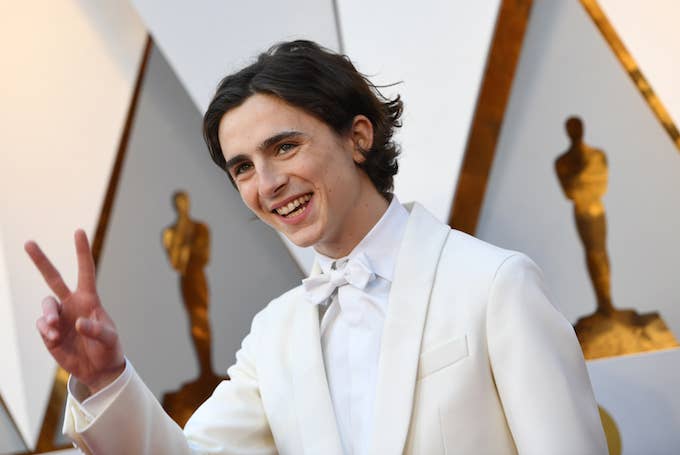 The softboy pact between Kid Cudi and actor Timothée Chalamet continues to blossom. When a fan asked Cudi who his favorite artist was, the rapper gave a shoutout to the young Call Me By Your Name star.
In response, the 22-year-old flipped out, as anyone would after being recognized and praised by one of their personal idols.
The backstory between Chalamet and Cudi makes this exchange even more heartwarming. In his GQ cover story from last month, the young actor explained how Cudi helped him when he was feeling particularly discouraged about his acting career. Before completely losing faith, he had a run-in with one of his personal gods, Cudi, who gave him life-changing advice that energized him to continue his career. After their encounter, Chalamet went home and wrote down everything Cudi said. He reportedly keeps the major takeaways on his phone to this day. 
The two reunited at the GQ party celebrating last month's issue, and people on Twitter couldn't help but bask in the tenderness of the moment.