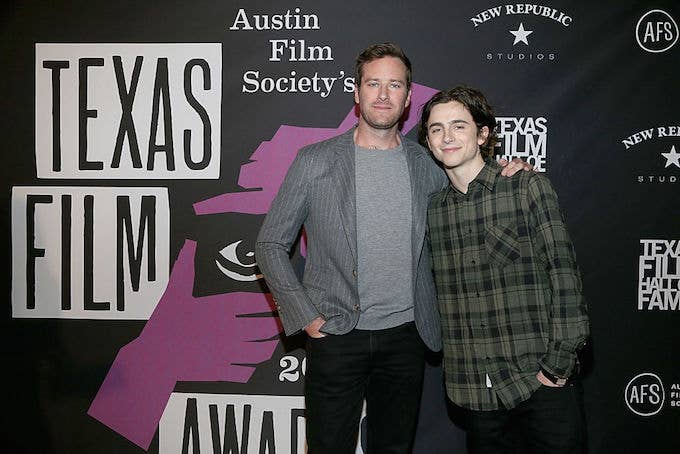 Luca Guadagnino's award-winning film Call Me By Your Name, has been pulled from the Beijing International Film Festival's roster. Though there was no official reason given for its removal, it likely has to do with the film's central love story between two young American men, set against the backdrop of the bucolic Italian countryside in the 1980s.
A source close to the movie confirmed the festival's decision to pull the film with Deadline. The decision comes following a shift in the oversight of China's film industry. When the Propaganda Department of the Communist Party's Central Committee took on the oversight role, many assumed it would implement a stricter vetting of what content makes it to the big screen. 
While homosexuality is legal in China, it's still stigmatized in some circles. An anonymous source told Reuters that the film "was not approved by regulators." Those who are familiar with China's history of marginalizing queer art likely saw this coming. Still, the censorship of Guadagnino's film comes as a surprise to some. Beijing-based film analyst Wu Jian told Reuters that the move was "quite embarrassing for China."
Beyond the immediate disappointment that the slow-burning romance between Timothee Chamalet and Armie Hammer will not be featured in Beijing, the decision is alarming for its long-term implications of censorship in China's film industry. Call Me By Your Name was a major milestone for LGBTQ representation on screen, but production companies may steer clear from making more films like Guadagnino's if they fail to turn a profit in a large and crucial market like China. 
This also isn't the first time the Oscar-nominated film was banned. Last month, Tunisia's ministry of culture banned the film for what it perceived to be its controversial subject matter.