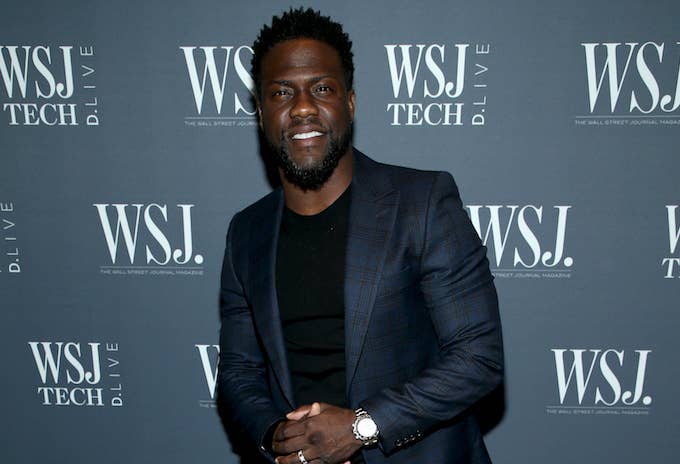 Before opening up the possibility of his return as the 2019 Oscars host with Ellen DeGeneres, Kevin Hart told Variety he would never host the award show in a lengthy podcast interview. 
"Would I ever do it? No, it's done. It's done," Hart said. "The moment came and it was a blessing and I was excited at the opportunity and I still am. In my mind I got the job, it was a dream job, and things came up that simply prohibited it from happening. But I don't believe in going backwards."
Hours later, Hart seemed to walk that stance back on Ellen's talk show, admitting he would reconsider his decision to step down. While the podcast doesn't tell us where Hart currently, at this moment, stands on hosting the award show, it does reveal the motivation behind his decision to step down and how he feels "no ill will toward the Academy."
"I stepped down because I'm not going to allow this to tarnish an amazing night for the other actors and actresses that are going to be on stage that night," Hart said. "It shouldn't be about Kevin Hart and his tweets of old. And I'll state it again, to anybody I've hurt, I'm sorry."
Hart gets in-depth about his feelings toward the people who dug up his old tweets, who he characterized as "trolls" unwilling to accept that he's changed. "You're living in times where words and points of view can be misconstrued because of how strong the internet is," Hart said. "The manipulation of headlines is what was amazing when this whole thing hit. It was, 'Kevin Hart steps down because he refuses to apologize for homophobic tweets.' This was what was said and it was blasted all over the internet, and the word 'again' somehow got lost, which was a major word. I've addressed this several times."
Listen to his full conversation with Variety's podcast Playback above.