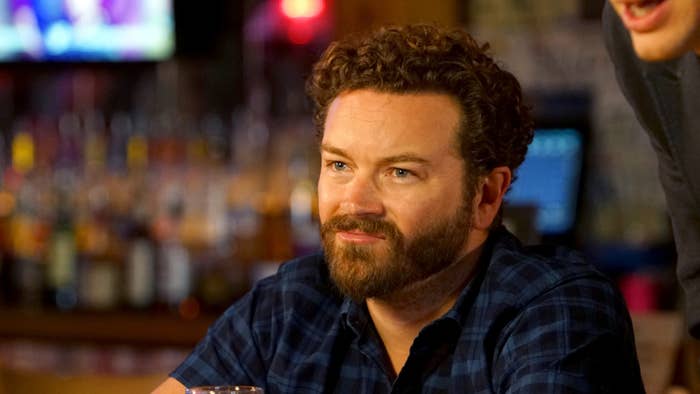 Danny Masterson, the 47-year-old actor known for his role on That '70s Show, was found guilty of two counts of rape on Wednesday in a retrial of the case. He was accused of raping three women at his home between 2001 and 2003. The Los Angeles jury was unable to come to a unanimous decision on a third count.
"Jurors deliberated for more than six days before finding Masterson (dob 3/13/76) guilty of two counts of rape by force or fear," the Los Angeles County District Attorney's Office said in a statement. "The jury was deadlocked on a third victim but found true the special allegation of forcible rape against more than one victim."
The actor was initially arrested in 2020 and subsequently released on bail. A mistrial was declared back in December of 2022 after the jury was not able to reach a verdict. "I find the jury is hopelessly deadlocked," Los Angeles Superior Court Judge Charlaine Olmedo said at the time. "Therefore, I do declare a mistrial."
Masterson, who was handcuffed and taken into custody after the verdict was read, is facing up to 30 years in prison. He's scheduled to be sentenced on August 4.
"We want to express our gratitude to the three women who came forward and bravely shared their experiences. Their courage and strength have been an inspiration to us all." District Attorney George Gascón said. "While we are disappointed that the jury did not convict on all counts, we respect their decision. The verdicts handed down by the jury in this case were undoubtedly a difficult one to reach and we thank the jurors for their service."
Reporter Meghann Cuniff, who was at the trial, described the scene in a series of tweets.