The Season 3 premiere of Better Call Saul now has a release date. It's set to premiere on Monday, April 10, 2017 on AMC.
In the sneak peek (above), Jimmy and Kim discuss the merits of their relationship after leaving their firms and partnering up to go solo together. It's an early look before AMC releases an official trailer before the April date.
In the synopsis below (via Screencrush), you can find more details on what might unfold in Season 3, as well as who might be returning from the Breaking Bad universe.
The acclaimed second season ended with a pair of cliffhangers. Determined to prevent his brother from practicing law, Chuck (Michael McKean) staged an elaborate con, secretly recording Jimmy's confession to a felony. When Mike (Jonathan Banks) set his sights on sociopathic cartel boss Hector Salamanca (Mark Margolis), an ominous intervention stopped him from pulling the trigger, raising questions as to what other dangerous players may be in the game.

 

As the new season begins, the repercussions of Chuck's scheme test Jimmy and Kim's (Rhea Seehorn) fledgling law practices – and their romance – as never before. This imminent existential threat presses Jimmy's faltering moral compass to the limit. Meanwhile, Mike searches for a mysterious adversary who seems to know almost everything about his business. As the season progresses, new characters are introduced and backstories are further illuminated with meaningful nods to the Breaking Bad universe.
If the screenshot wasn't already a dead giveaway, Giancarlo Esposito's return as Gus is no doubt Mike's "mysterious adversary."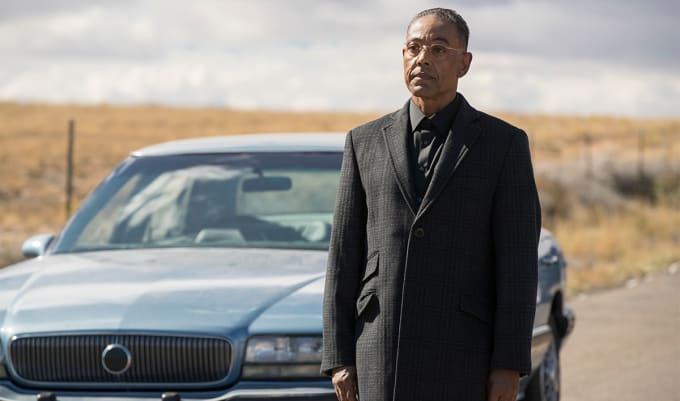 Excited yet?