If Richard's hella serious head injury in that laughably brief Silicon Valley teaser last month left you only half-hyped, this should get you all the way there. With an unwanted new CEO set to abominate Pied Piper in Richard's absence, things get hilariously desperate for Thomas Middleditch and company in the first trailer for the series' third season: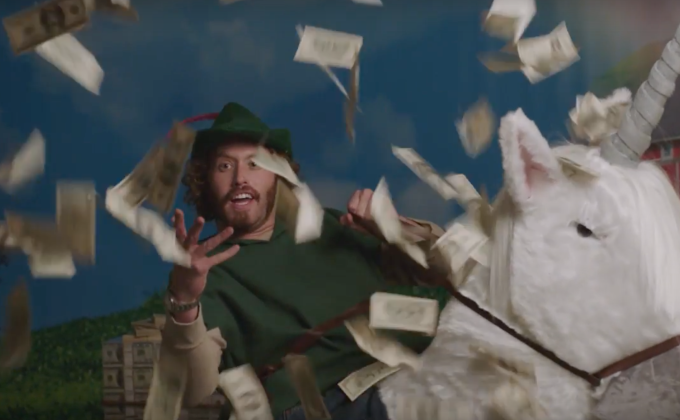 T.J. Miller. A remarkably fluffy unicorn. Wads of cash tossed indiscriminately at the camera. Pretty sure everyone is definitely here for that. Sadly, the arrival of fresh CEO Jack Barker (Groundhog Day legend Stephen Tobolowsky) suddenly makes Richard's path back to the top of his own company seem pretty far-fetched. Erlich (Miller), it seems, will suffer the unfortunate side effects of that reality.
That aforementioned head injury-powered teaser saw a briefly confident Richard (Middleditch) declare his desire to once again be named CEO of Pied Piper, insisting that he "worked [his] ass off to build this company." Fortune, however, had a very different interpretation of Richard's struggle and swiftly delivered this:
Silicon Valley returns April 24.