Unless you're one of those bizarre individuals who chooses not to actively engage with the world around you, then you probably noticed that David Schwimmer was victoriously trending on Twitter late Tuesday night. Schwimmer's turn in Ryan Murphy's American Crime Story: The People v O.J. Simpson as Robert Kardashian will likely provide plenty more Twitter moments in the weeks ahead, though future tweeted Friends reunion theories aren't likely to top this:
To celebrate his impending trending status, Schwimmer stopped by Stephen Colbert's Late Show to discuss the glorious aesthetic choices of his youth. As fate would have it, Schwimmer and Colbert were actually in an improv group together during their struggle-esque college years.
However, Schwimmer's hair is what understandably gets all the shine here: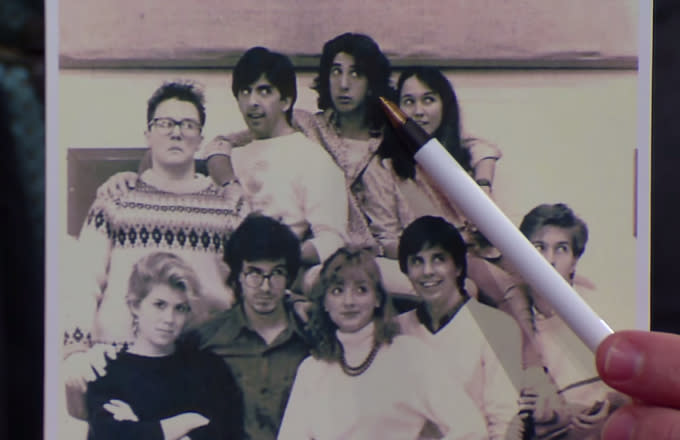 "It was a lot of maintenance," Schwimmer revealed. "I would imagine," Colbert agreed, adding that the "cream rinse alone" could be enough to break the bank of a young (and presumably penniless) actor with a decidedly pre-Adam Driver take on the Kylo Ren look.
Meanwhile, the *real* Kylo Ren would appear to still be very much concerned with the general maintenance of that piece of art:
Stay strong, Schwimmer.