Finding Dory—the long-awaited Finding Nemo sequel—may be a frontrunner in this year's most anticipated animation films, but gosh dang am I stoked for The Secret Life of Pets, a Universal/Illumination Entertainment animation about a group of abandoned pets (called "Flushed Pets") who band together to rebel against happily adopted pets and their owners. Above is the first Pets trailer that introduces Snowball, an adorable little bunny rabbit. Except, he's NOT as sweet as he looks, and since he's voiced by Kevin Hart, you can imagine what that's like. Or you don't have to imagine—just watch the clip above. That bunny is one little SAVAGE, and he may or may not be on that DJ Khaled key tip: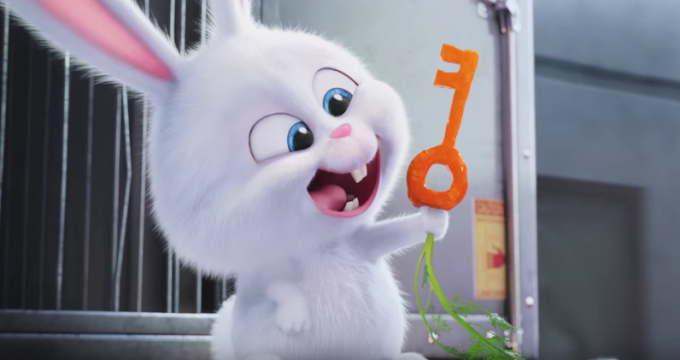 The film's full of all sorts of domestic animals, including dogs, snakes, and a pig with a septum piercing (?), and they're all voiced by a stacked cast of famous comedians: Hart, Louis C.K.,  Hannibal Buress, Eric Stonestreet, Steve Coogan, Ellie Kemper, Bobby Moynihan, Lake Bell, Dana Carvey, Jenny Slate, and Albert Brooks. Woof, that's a full house. 
The Secret Life of Pets is out July 8.