True fans of Cinemax's Emmy-winning series The Knick now have the unique opportunity of immersing themselves in the socio-cultural history of New York City thanks to the new app The Knick: Anatomy of NYC. The app, currently going for a totally reasonable $0.00 on the iOS and Android markets, allows devoted Knick scholars to interact with key places of interest on a map while providing background information from historical, cultural, and medical standpoints.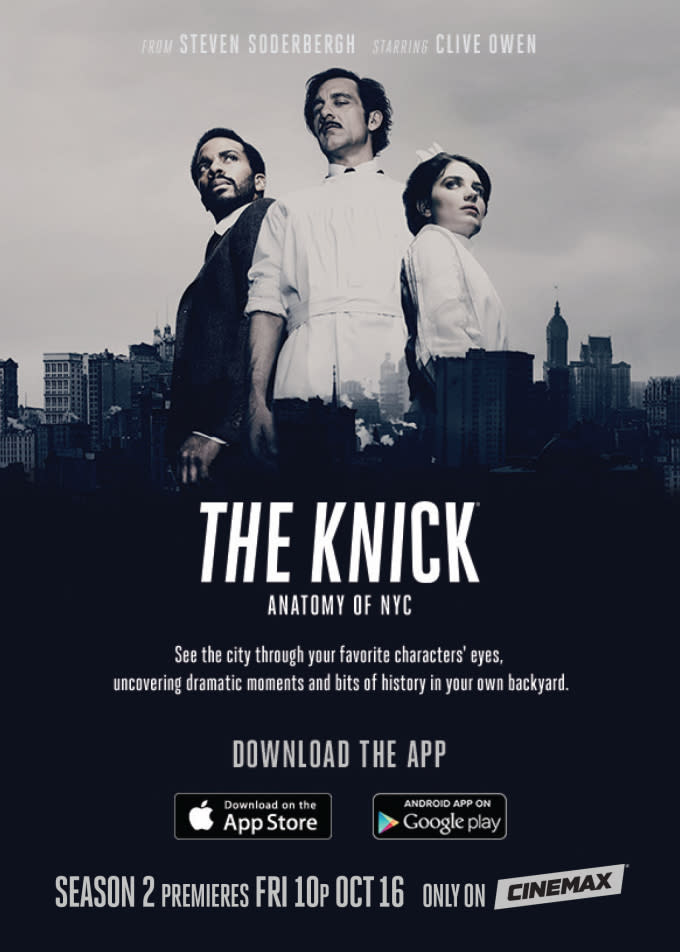 "There were immeasurable changes to the landscape of New York City in the 1900s," Lucinda Martinez, SVP Multicultural Marketing at HBO, said in a statement. "This app provides a virtual tour of that era and a platform to learn about the cultural changes in medicine, gender and race that brought us to where we are today." The app also invites users to share their landmark check-ins via Facebook and Twitter, with location pins indicating which landmarks have been visited the most.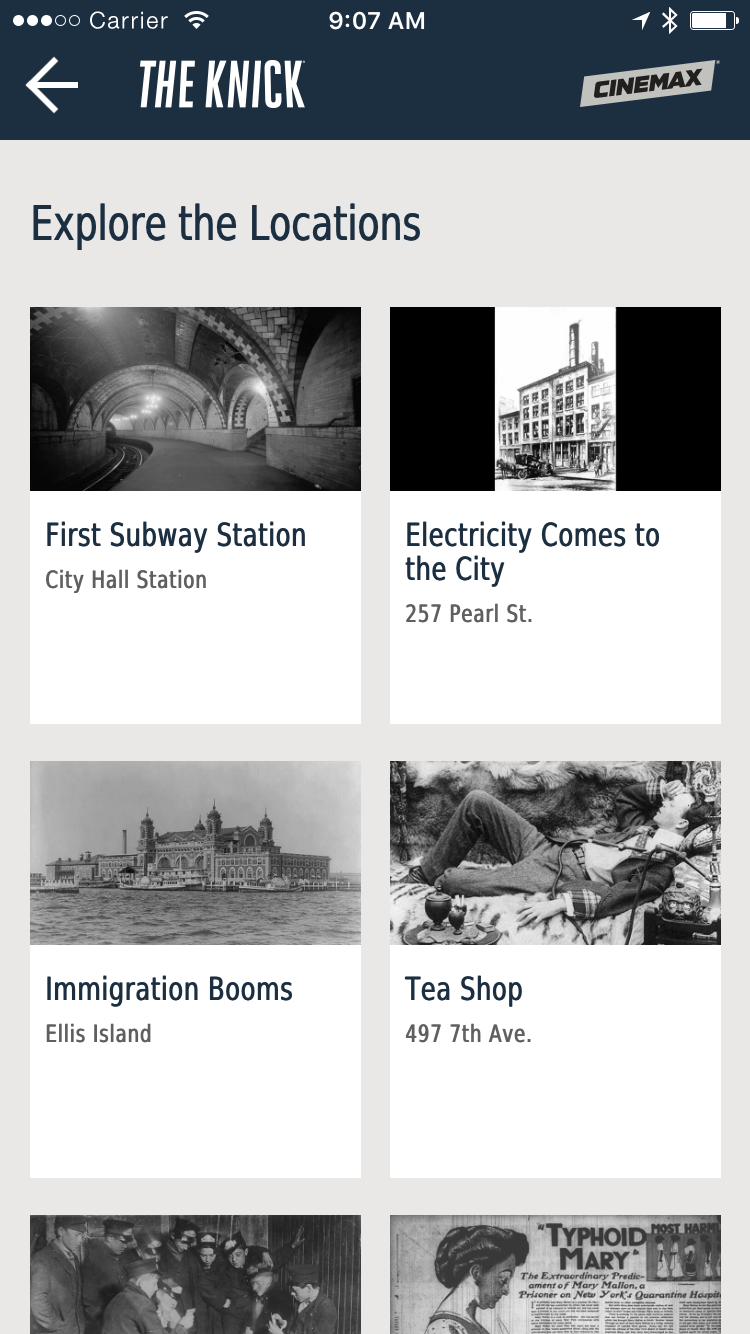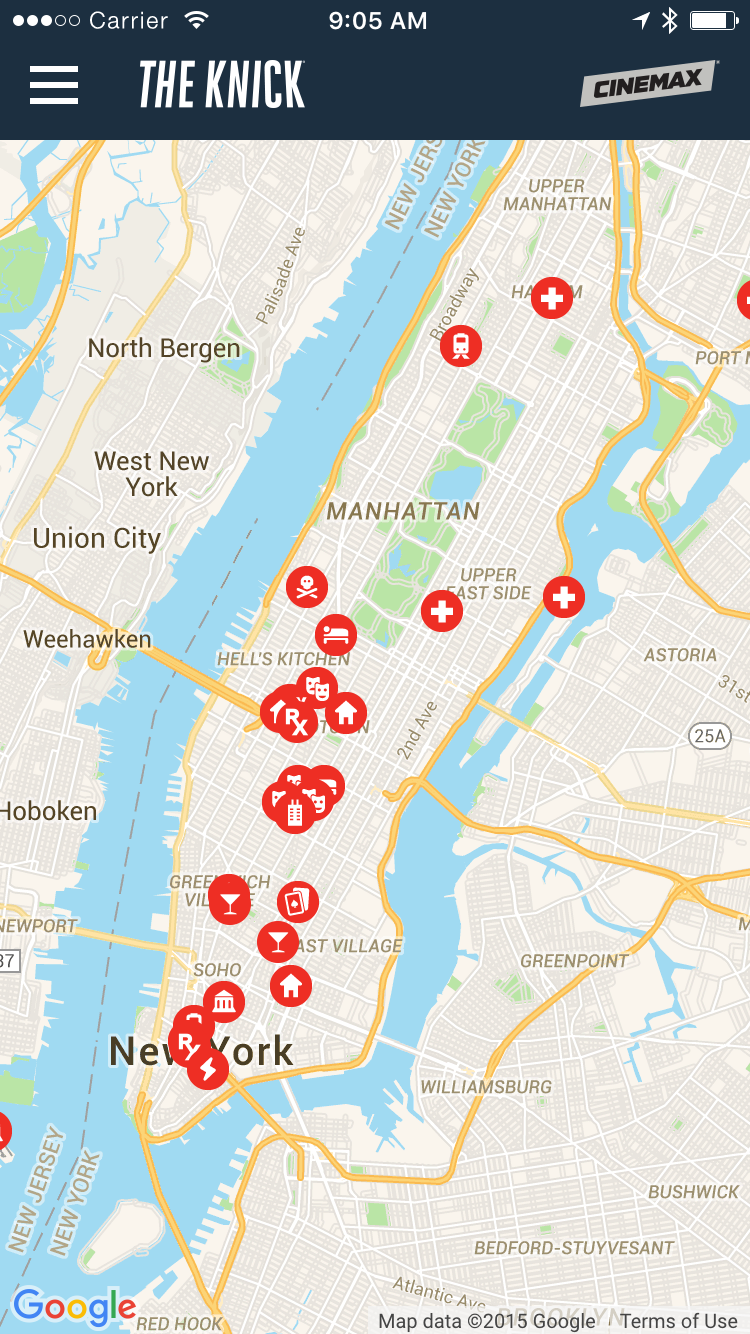 The Knick, which begins its second season on Friday, is set to spend 2015 following our favorite less-than-stable surgeon Dr. John W. Thackery (Clive Owen) as he and the staff prepare for the hospital to be closed and replaced with a new building uptown. Grab the Anatomy of NYC app here.