Disney went wild with the theme park announcements at its D23 Expo. In addition to debuting plans for huge Disneyland and Disney World expansions in the U.S. to include Star Wars, Toy Story and Avatar-themed areas, Hong Kong Disneyland is getting something called The Iron Man Experience. 
It's a 3-D simulator ride that will have will "have guests flying and fighting side-by-side with Iron Man himself, battling Hydra and other bad guys in an action-packed experience," according to Inside the Magic. 
Here's some of the footage that debuted at the expo that offers a little taste of what will be Disney's first Marvel theme park ride:
The ride will reportedly be part of a Stark Expo area at Hong Kong Disneyland's Tomorrowland. Stark Expo will be an area where guests can view inventions created by the Stark Family, which sounds intriguing. 
Here's some of the concept art that made it out of D23 (it comes to us via Slashfilm).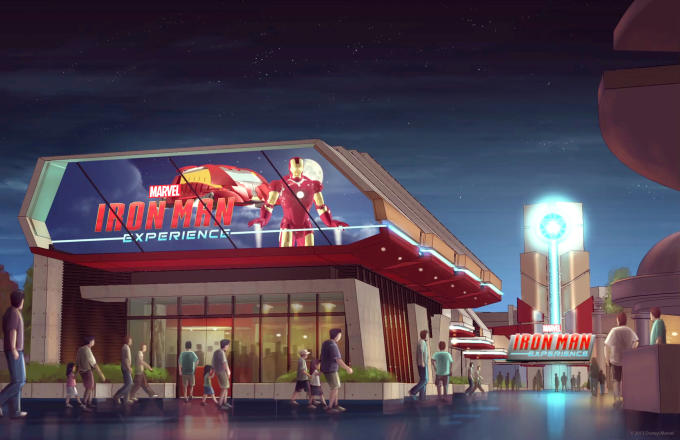 The attraction is scheduled to open at the park in 2016.