Do you ever wish there were more films that mashed up The Bourne Identity with Harold and Kumar? Well, American Ultra could be the film you are looking for.
Jesse Eisenberg and Kristen Stewart play a slacker couple who do nothing but blaze up and watch team. Eisenberg wants to propose to her, but just as he's about to, it's revealed he's actually a sleeper agent and the government are trying to kill him. Not chill.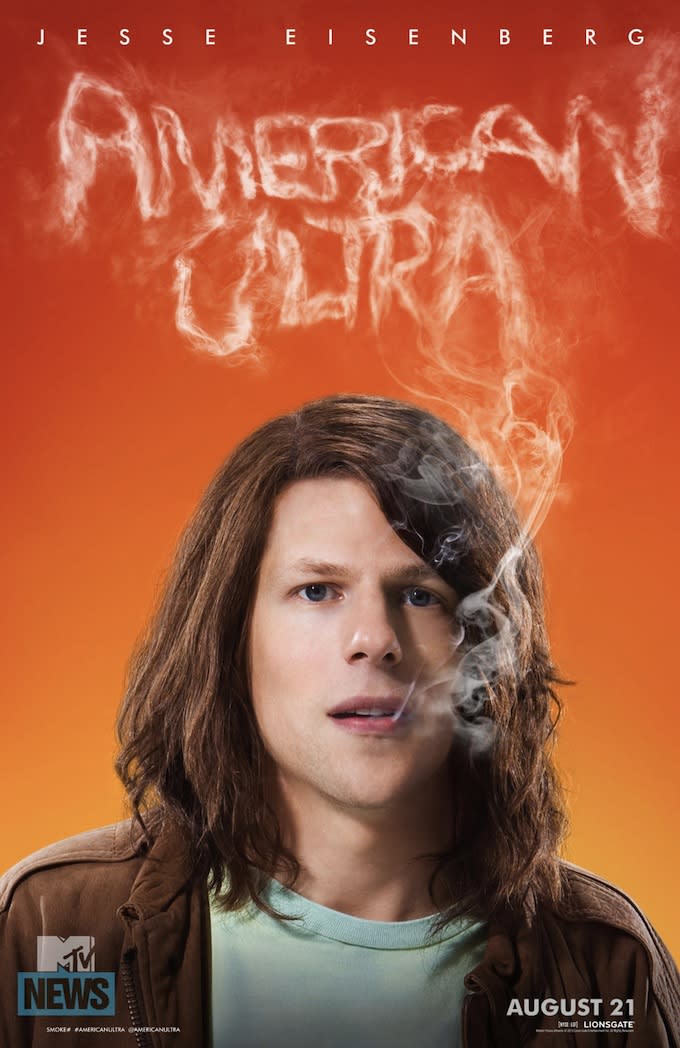 Here are the first posters, with Stewart and Eisenberg lighting up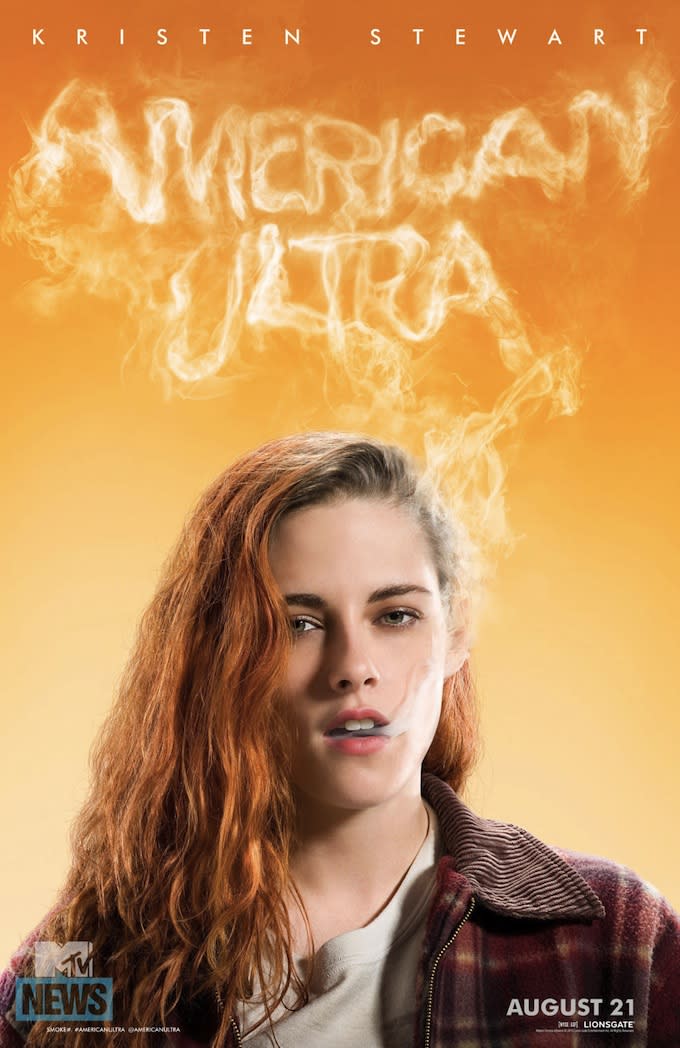 The film drops later this year.
[via MTV]