Tinder does weird to things to people, especially guys. In an effort to get noticed, they will post their bank statements or tell long stories of a failed marriage in an effort to have sex in a public bathroom. But this is a new one.
One person decided to turn his profile into an homage to Adolf Hitler, a decision that probably offended many but did somehow earn him some right swipes. Were they from people who didn't understand what he was doing, or were they just curious who would do something like that? Tough to say.
While it seems likely this fellow was eventually thrown off Tinder altogether, he did squeeze in a few jokes of varying cleverness for those women who decided to give him a shot. And, while everything about this is horribly offensive, the "I shouldn't have swiped right across Europe" joke is actually pretty funny.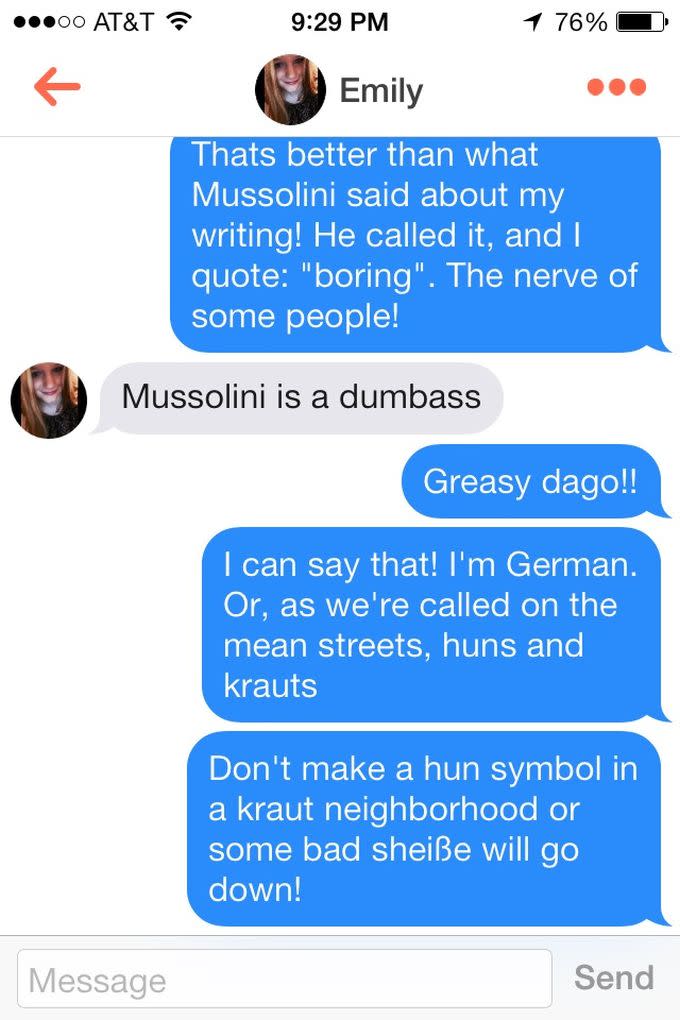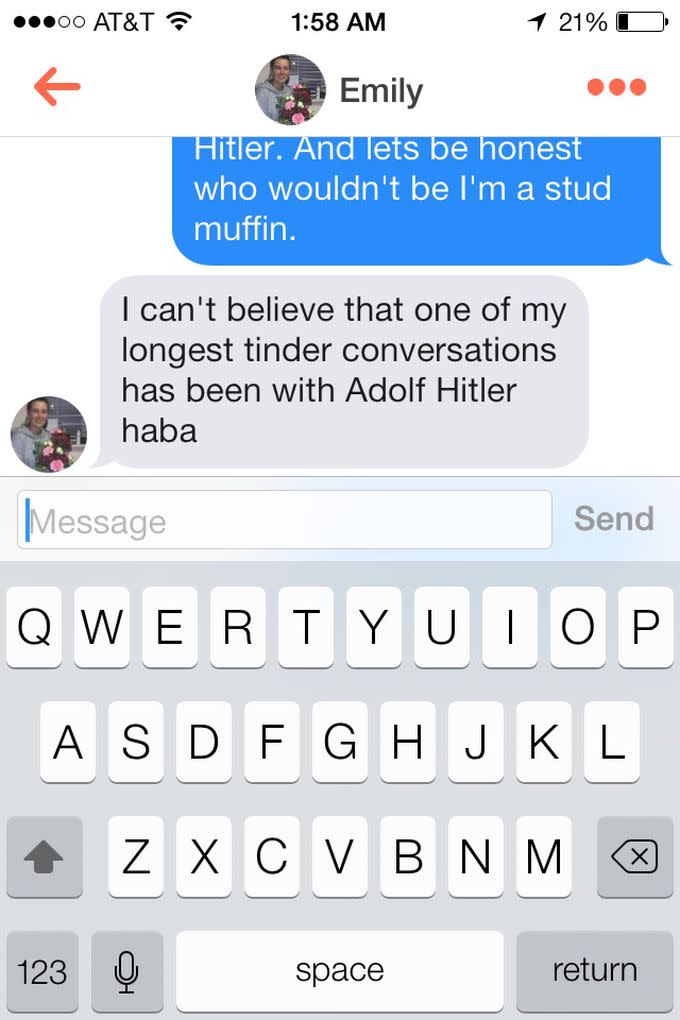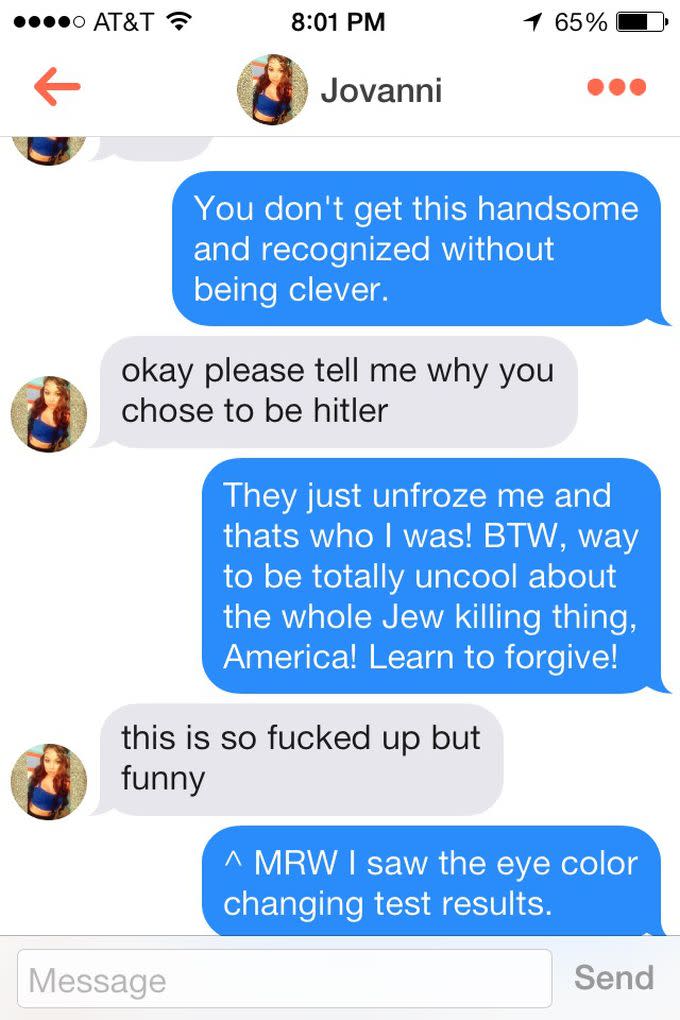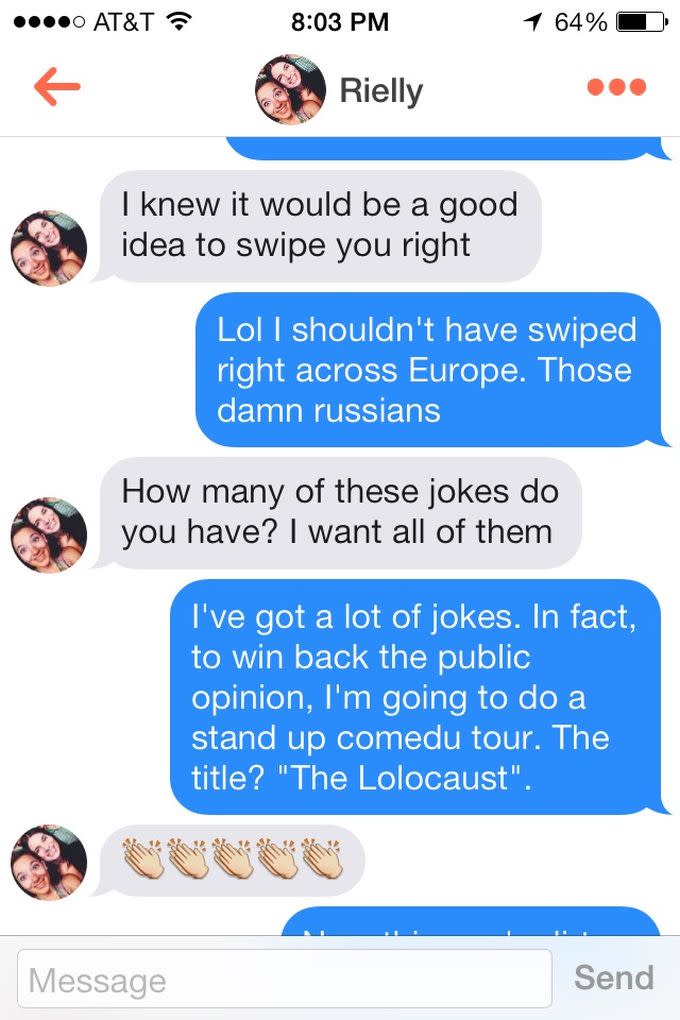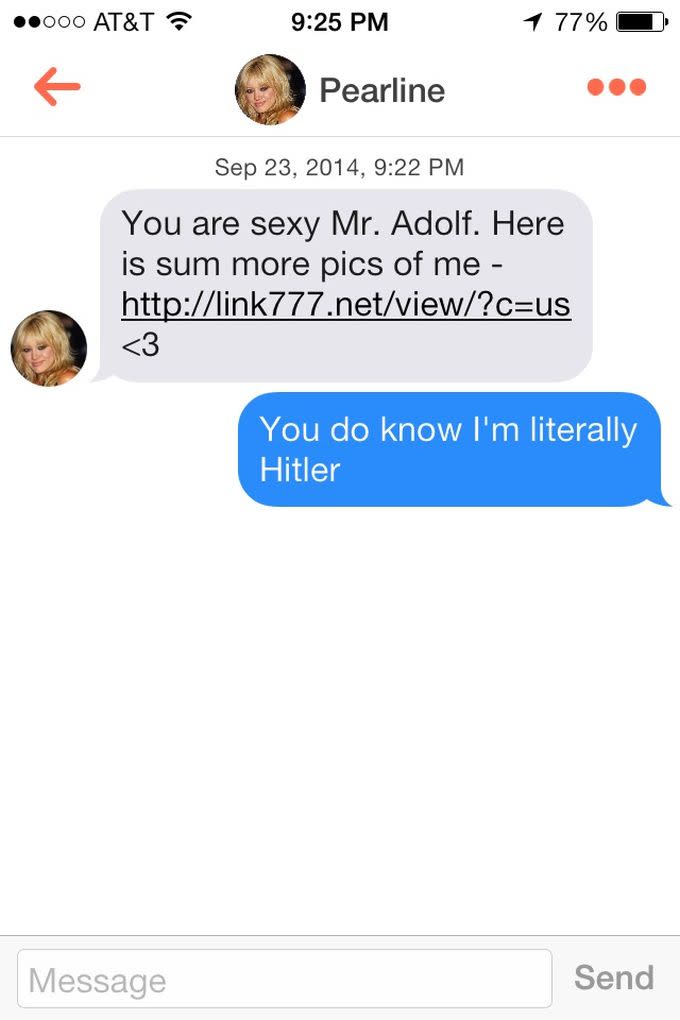 xuamRlcDpJCKUVUS5McS2FyQxzVEHFGM
[via Bro Bible]