Laurel Lance is basically the Sansa Stark of Arrow.
In other words, she's the show's most hated character, and unfairly so. Played by Katie Cassidy, Laurel hasn't exactly been given a fighting chance to become a fan favorite. She started off dating her ex-boyfriend Oliver Queen's best friend, participated in the citywide witch hunt for the Arrow, tried to put Moira Queen in jail, and spiraled into depression after losing her job at the D.A.'s office due to her drug addiction. But who could blame her? She was always relegated to playing the victim: Oliver cheated on Laurel with her sister, Sara (Caity Lotz), who was presumed to be dead after her romantic getaway with Ollie left them shipwrecked; her mom's in and out of her life; and her boyfriend Tommy was killed in a major Starling City terrorist attack.
Never mind her professional problems. Bottom line, it's been tough to care about Laurel, who's loomed like a dark cloud over everyone else's life.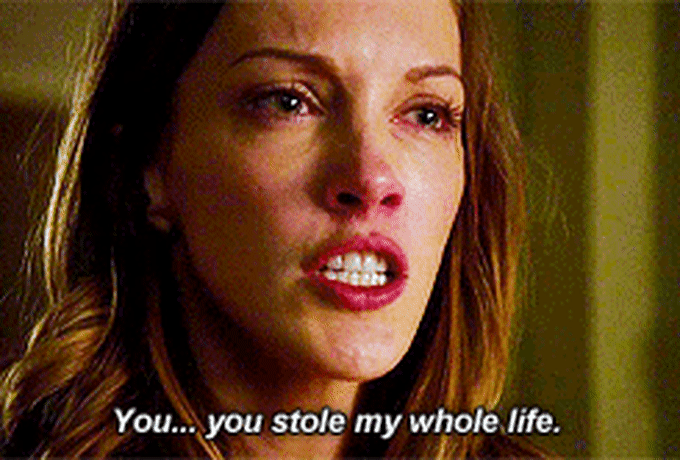 Although Laurel was initially touted as Arrow's female lead, she was soon eclipsed by Emily Bett Rickards' Felicity Smoak, Queen Consolidated's newest IT girl. What was meant to be a small guest role turned into a regular character when audiences couldn't get enough of Felicity's nerdy and bumbling persona. She provided the dour series with much-needed levity, cracking inappropriate jokes during the show's most intense scenes. Felicity's chemistry with Stephen Amell's Oliver was too palpable to ignore, with fans comparing the duo to His Girl Friday. The will-they-wont-they tension that once hovered over Oliver and Laurel immediately made its way to Oliver and Felicity, even inciting #Olicity fan fiction.
And then Sara came back from the dead as a vigilante known as Black Canary. Her arrival in Starling City, seemingly healthy and in one piece, highlighted Laurel's own personal issues. Among her other problems, Laurel was now becoming a green monster who gets in the way of Oliver and Sara's team-up and inevitable romantic relationship. But that's been Laurel, always in everyone's way. That is, until she discovered the truth about Oliver as the Arrow and her sister as a member of the League of Assassins in the last few episodes of season two. On top of getting herself some help, she warmed up to Team Arrow and lined herself up with the crew.
Entering Arrow's third season, which premiered last night, Laurel was in the best position for redemption. And now that she's witnessed Sara's death, that opinion seems even more on-point.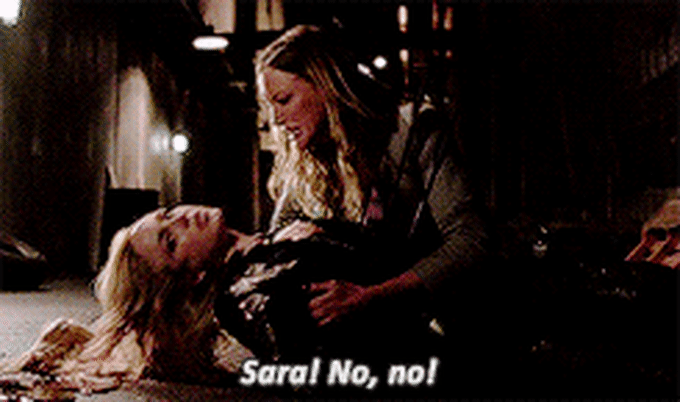 Last night's premiere kicked off with Sara getting shot three times with an arrow by an unprovoked, unseen, and deep-voiced figure. While most are presuming her killer is this season's main villain, Ra's Al Ghul, whom Black Canary worked under as part of the League of Assassins, one thing's clear: "It will set Laurel on a trajectory she's never had before on the show," executive producer Marc Guggenheim told IGN. "It will create all of these other complications and dynamics that I can't talk about because it would spoil stuff. It buys us a lot of story. It speaks to all of the things that we wanted to do this year in terms of Laurel's character, in terms of Oliver's character, in terms of Felicity's character. It's always a hard thing to do but it's really the ending that is driving the whole third season."
This basically hints at what fans have been expecting all along: Laurel Lance will pick up the Black Canary torch. She's shown hints of her impressive fighting skills before, but especially with the casting of J.R. Ramirez as MMA-trained Wildcat, who in the comics became Laurel's mentor, it's safe to assume that he'll be around to work on those roundhouse kicks with her. How that will exactly play out with Team Arrow and the rest of the season remains to be seen. But this much is undeniable: Laurel is finally on the brink of becoming the realized, empowered character she never had a chance of being before. 
Tara Aquino is the Complex Pop Culture editor. She tweets here.