If you happen to be in Austin, Tex., tomorrow night, you'll hear a lot of screaming. And laughing. And projectile vomiting.
The cause: the highly anticipated, sure to be nauseating world premiere of ABCs of Death 2, the second edition of what's without a doubt the most demented anthology franchise of all time. Like its 2013 predecessor, ABCs of Death 2 has a simple premise: give 26 genre filmmakers from all around the world a reasonable budget, assign them one letter of the alphabet, and let them shoot the wildest short film imaginable involving a death of some kind. What's the worst that could happen, right?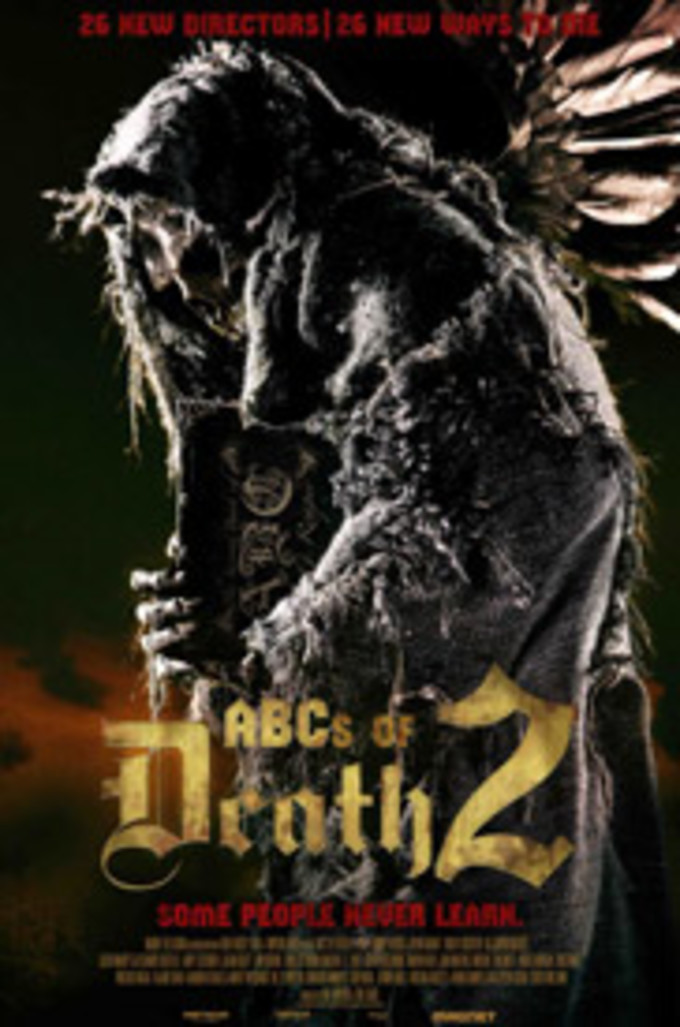 As it turned out, more than anyone could have imagined. In the first ABCs of Death, the segments included—in no particular order of lunacy—death by fart inhalation, death by violent masturbation, and death by man-eating toilet. And now, in the sequel, the mayhem will only increase. (Read: there will be a giant penis with flesh-eating semen.)
ABCs of Death 2's world premiere will help kick off this year's 10-year-anniversary edition of Fantastic Fest, the annual celebration of all things cinematically weird held in Austin, at that haven of fun-loving cinephiles, the Alamo Drafthouse theater. Keeping in mind the movie's general sense of insane recklessness, the Fantastic Fest team will host a live, anything-goes Q&A with a boatload of ABCs of Death 2's unruly directors, including Jen and Sylvia Soska (Dead Hooker in a Trunk, American Mary), E.L. Katz (Cheap Thrills), Jerome Sable (Stage Fright), Steven Kostanski (Manborg), Aharon Keshales and Navot Papushado (Rabies, Big Bad Wolves), Alejandro Brugués (Juan of the Dead), and several others. (A complete list of attendees can be found here.)
Thanks to the Fantastic Fest crew, you'll be able to watch it all live here on Complex Pop Culture. ABCs of Death 2's premiere is set for tomorrow night, September 18, at 8:40 p.m. CT/9:40 p.m. EST; immediately following the two-hour screening, Complex will host a live-stream of the directors' Q&A, starting at 11:45 p.m. EST. Beers will be consumed on stage. Profanity will be spat into microphones. And some people will probably hurt themselves.
Here's where all the craziness will take place:
For anyone who's unable to see it all go down in person, this live stream will be the best possible way to both meet the future of genre cinema firsthand and witness just how twisted each and every one of them are. In the meantime, have a look at ABCs of Death 2's red-band trailer below to get a sense of what's in store. (Beware the giant penis with the flesh-eating semen.) 
ABCs of Death 2 officially debuts on VOD on October 2, before opening in theaters on Halloween, via Magnet Releasing.