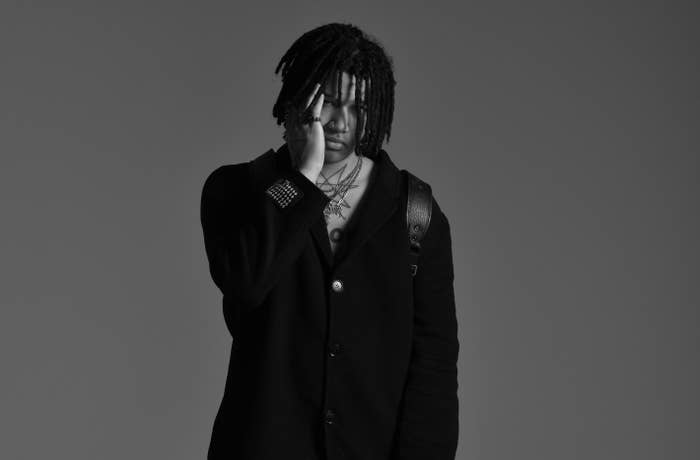 When we spoke to Vancouver's EKKSTACY in 2021, we were already hooked on his emotionally charged, driving indie hits, but he was still pushing for more: "I don't feel satisfied with my sound yet," he told us. "I'll take it way further." The 20-year-old artist's vision has been steadily evolving ever since, and today we're excited to share his single from See You Next Year, the upcoming Pigeons & Planes compilation album executive produced by Mike Dean.
EKKSTACY's contribution to the project is called "I Guess." EKKSTACY was the first artist to get in the studio with Mike Dean and finish his track, and Dean was so into the session that he added his own touch with a signature synth outro. Like EKKSTACY's last couple of singles, "I Guess" hints at an expanding sound. It's still centered around gloomy lyricism, jangly guitars, and unforgettable melodies, but it's built more sturdily—a step up from the more lo-fi beginnings of the up-and-comer's career.
Click here to listen to "I Guess" on all platforms and watch EKKSTACY perform his song in the video below. Pre-save the entire album and get familiar with all the artists on See You Next Year here.