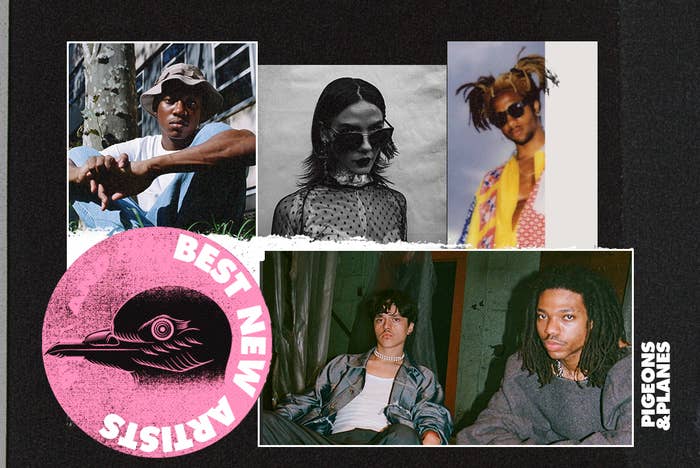 HVN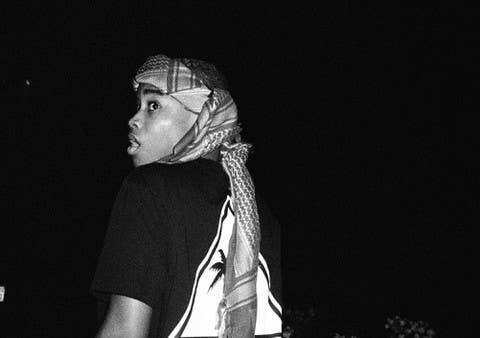 Houston-based rapper HVN has been on our radar since his short Welcome To Heaven project earlier this year, which featured another Houston favorite of ours, BBY KODIE. That project may have been the introduction, but HVN's latest single "Demon" is a wake-up call if you're not already paying attention.
The beat is anchored by a peaceful melody carried by what sounds like woodwinds and keys, but the song lives up to its name with HVN complementing the production with a generous helping of toxicity. HVN's been taking music seriously for less than a year, but he's already gained traction through his brand Don't Die, which has been a hub for parties, fashion, music, and other like-minded creatives in Houston. Between that and the music he's delivered so far, HVN has already earned the attention of people like Kevin Abstract, Virgil Abloh, and Taco Bennett, who have all shown support on social media.
HVN's a natural go-getter with a bright future, but his past keeps him humble and ambitious. His brand's name, Don't Die, was inspired by his battle with sickle cell anemia, which he was diagnosed with after suffering two strokes before he was 15. After his second stroke, he had to have brain surgery and focus on relearning the basics like walking and talking. While at home doing rehab and being homeschooled, he made a decision: "I had a bunch of extra time to just talk to myself and told myself basically either get off yo ass n stop crying or keep crying and go no where and about a week later I made DONTDIE," he explained in an Instagram post.
"I've been through a lot of dark times," HVN tells us, "so honestly, I don't know how to put into words how I'm feeling about everything. I'm just enjoying it, and I'm very thankful for everyone behind me and especially the city of Houston."
Bennett Coast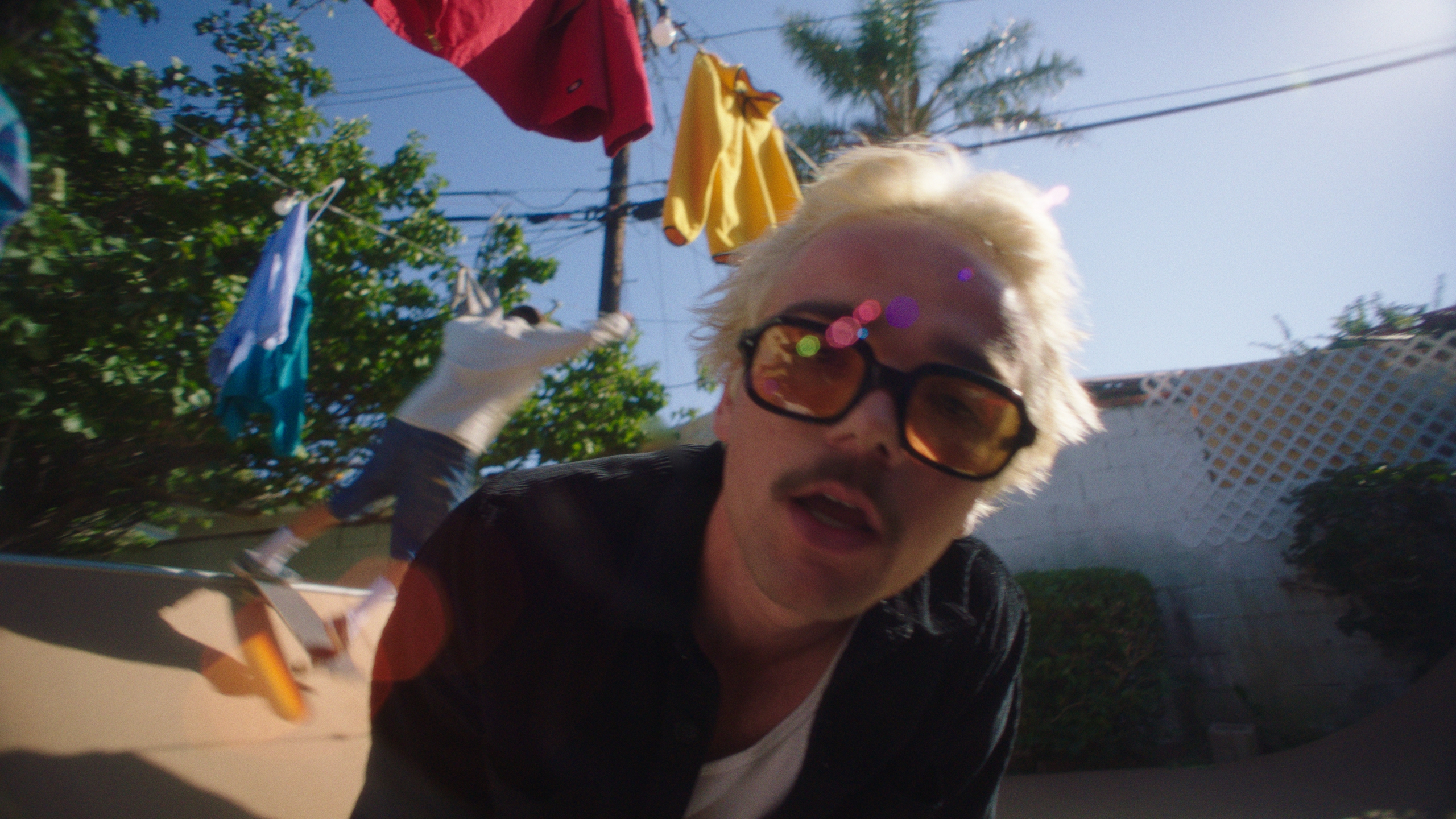 Bennett Coast makes music straight out of a coming-of-age movie. Now based in LA, the 19-year-old artist grew up in the small town of Danville, California. At age 7, he picked up a camera and fell in love with filmmaking. Bennett wanted to make music videos, but with few artists in his town he took the DIY route, deciding to make his own music so he could film his own videos. It didn't take long before he fell in love with making music, too. The result was 2019's Brookside EP, which he describes as, "a goodbye to my hometown and the places I grew up in." 
After film school in LA was cut short by the pandemic, he moved back home and released fan-favorite "Moonboy," a dreamy indie rock cut filled to the brim with hazy guitar riffs and spacey vocals. What really makes the song special, though, is the music video that accompanies it—directed, shot and edited entirely by Bennett Coast during quarantine. 
"If you give yourself constraints, it can yield the most interesting results," he tells us. "I wrote that whole song in 40 minutes the night before I shot the video. There's a shot where I had to jump two fences all whilst carrying my guitar, heavy-ass amp, tripod, and camera. I know I looked ridiculous cause a couple cars stopped to stare at me. I guess limitations can make crazy art."
Since "Moonboy," he has dropped out of film school and is focusing his energy entirely on music and other creative projects. Bennett Coast is just getting started, but the pieces are falling into place. His next single, "Sunsick," is set to come out on October 30.
Bartees Strange
Some of our favorite music discoveries are the ones that make us think, "What the fuck is this?" It doesn't happen very often anymore—I mean, we're living in a world where every imaginable genre has been distorted and cross-pollinated into oblivion, where famous rappers are referencing '90s pop punk, and where country stars are taking notes from trap. Those head-scratching, eye-opening moments of music discovery can't come from shock value anymore—we can barely be shocked into paying attention to anything.
Bartees Strange elicits this kind of reaction without relying on surprising style mash-ups or tongue-in-cheek experiments. On his debut album Live Forever, the English-born, Oklahoma-raised, D.C.-based artist is ripping through everything from stadium rock and meditative folk to rap verses and haunting dance music that sounds like it was made for ghosts.
As a Black kid who grew up playing in hardcore bands and working on country songs at the same time, he's used to making music that breaks the formula and challenges expectations. "When I played in hardcore bands, I remember writing songs and throwing in these R&B sections, or a melodic guitar section," he told Rolling Stone. "People would be like, 'Bro, what are you doing? This is a hardcore band.' And I'd be like, 'You're right, I'm an idiot, why would that work?' But those were things that I always felt were natural to the songs."
Whatever lane he's swerving into from song to song on Live Forever, he's pedal to the metal. This isn't just slapping trap drums under rock riffs and calling it a day—his layering and arrangements give depth and sophisticated chaos to every piece.
"I hope Live Forever can be sort of motivating for people," Stange tells us. "It feels like an escape—a world where anything goes. It took a lot of time for me to know what to do with these songs. Some of them have literally been with me my entire life. And I think that the fact that i wrangled these songs, to me, is motivating. It makes me want to make more things. And I hope it makes everyone who hears want to make things too."
LOWERLIPDRIP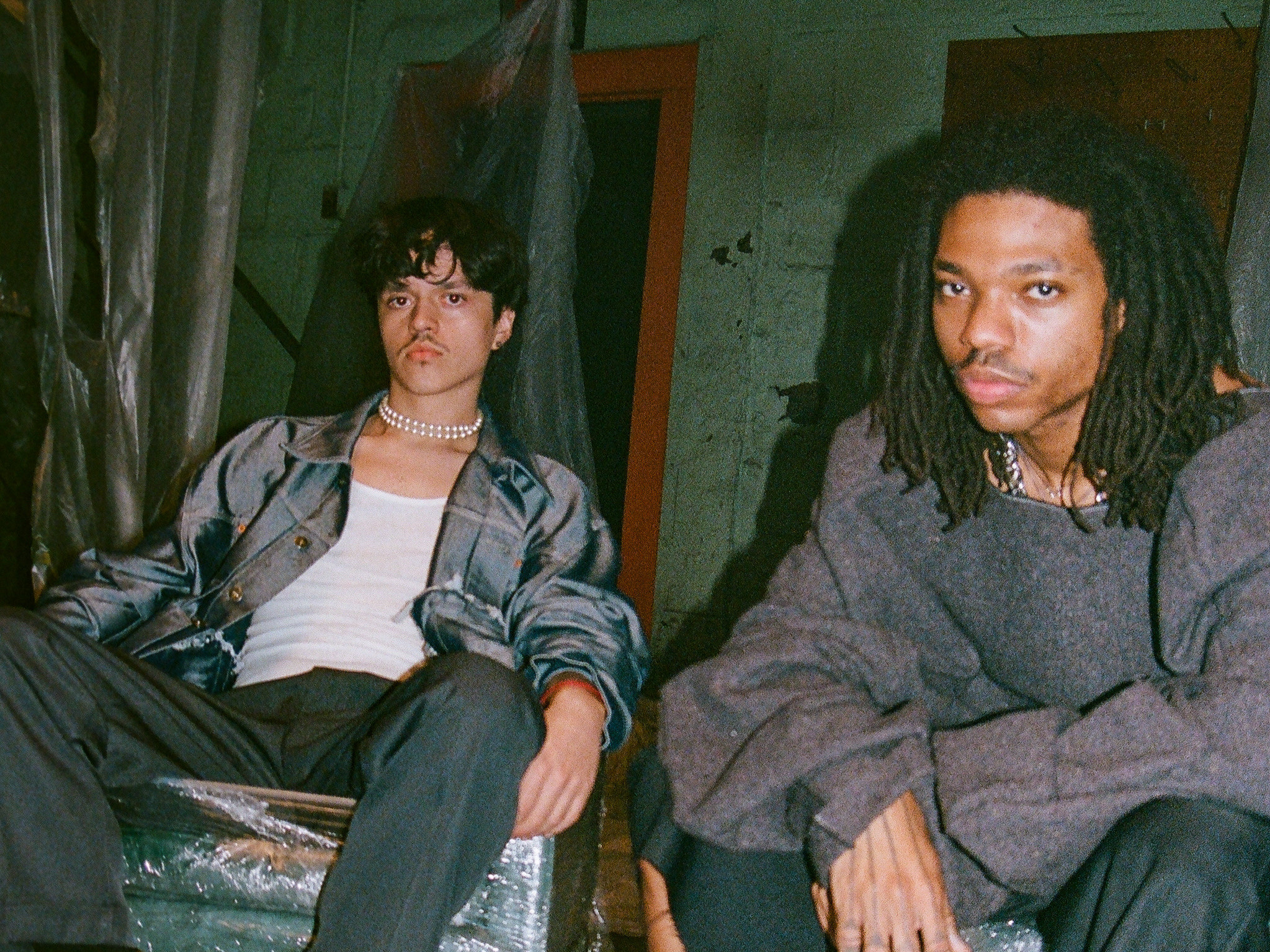 Chicago-based duo LOWERLIPDRIP has been releasing their songs in packs of two since their debut in 2019, jumping between sounds and approaches, sometimes multiple times in the course of one track. 19-year-old MC Dew Haydn and 22-year-old rapper/producer blackrobeBLACKROBES are a formidable duo, equally at home rapping over sample-driven hip-hop beats or finding pockets in experimental, electronic production ("Auto Save").
"We met through just seeing each other a lot at DIY /underground shows in Chicago. Then we eventually linked up and started really working together," LOWERLIPDRIP explains. The duo tackles topics like identity, mental health, the internet, and injustice head on, and it feels natural throughout—the honest expressions of two young people growing up online and under pressure.
"V [the latest release of "FLAWLESS" and "SCANDALOUS"] is a concise statement on the duality of man and the power of self-affirmation. We want our fans to be empowered by how they look instead of burdened so that they don't look to material objects and false ideals for validation. Being yourself is always the most fashionable choice," LOWERLIPDRIP says. It's an inspiring message, and the level of artistry on display is inspiring too, especially in the "FLAWLESS" video.
Dora Jar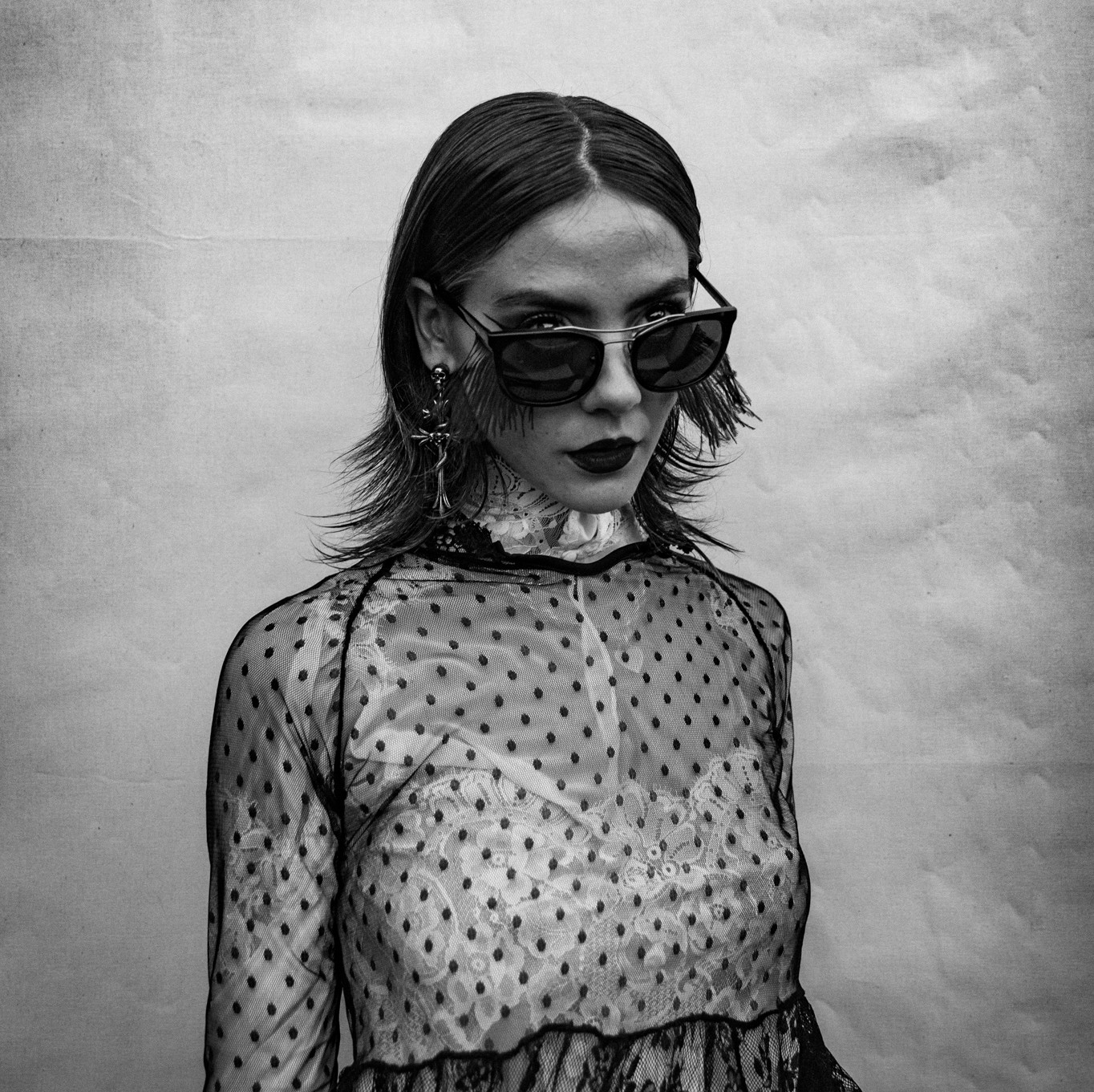 "Why do I live my life questioning every move I make / Is it a mistake?" That's the first line from the debut single of New York-born, California raised artist Dora Jar. "It's funny that my first release is me questioning myself," Dora says. "I guess my intention is to purge all my worry from the start. If ignoring it means being ignorant then I want to face shit head on, and know myself."
Despite the admission that she's harboring self-doubt, Dora Jar's vocals exude calm strength and she's open with her story—in "Did I Get It Wrong" she references her older sister Lueza, who was born unable to walk and talk. When Lueza passed, Dora was even more inspired to sing, dance, and create.
Dora Jar's first offering is a powerful introduction. Produced by Felix Joseph (Pa Salieu, Jorja Smith) and paired with a striking music video directed by Dora alongside Erica Snyder, it's the rare type of debut that feels fully formed. It does, however, leave a lot to wonder about what comes next—especially knowing that Jar's influences range from Gwen Stefani to Outkast. We'll have to wait and see.
AJRadico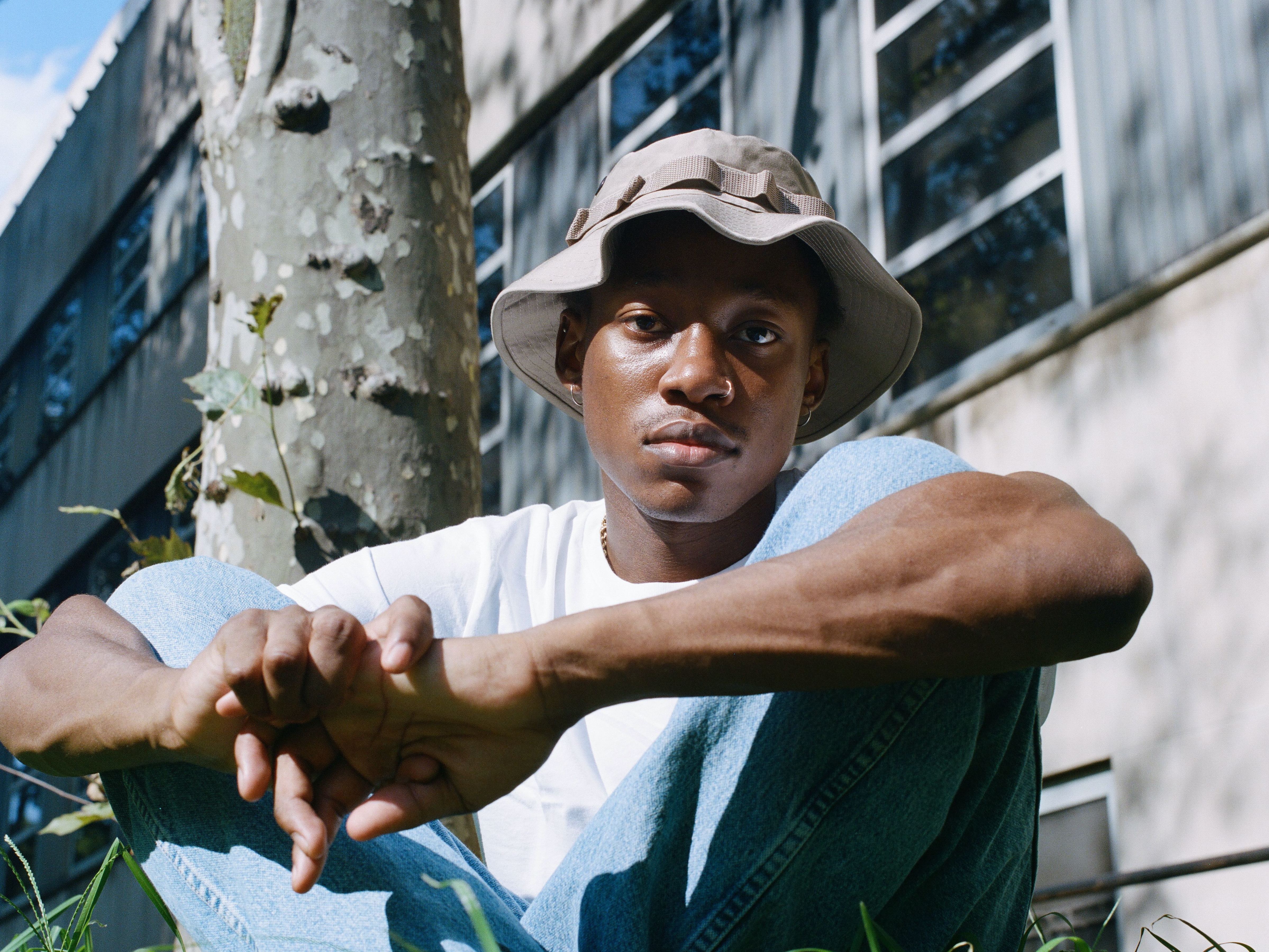 AJRadico is a rapper and producer from Queens, New York who takes a creative and multi-sensory approach to his music, partly inspired by sudying film in school. Although releases have been few and far between, AJ has been building momentum in the second half of 2020 as he builds towards his debut project, Transit, scheduled for release in January 2021.
In the videos for "Centre" and "Armor," the city of New York is the star, providing an eerie backdrop in the former and the chaotic energy of midtown Manhattan in the latter. Another way the city impacts AJRadico's music is in his use of "found sound," recording the world around him to sample in his music and provide new textures. Asked how the city inspires or impacts him, he succinctly tells us, "Trends in NY are like moving trains; you either catch 'em or get left behind. I'm just trying to avoid that train entirely."
There's still time to catch the AJRadico train, and with the debut project, clothes, videos, and more on the way, 2021 is set to be a big year for this young artist.
Zac Greer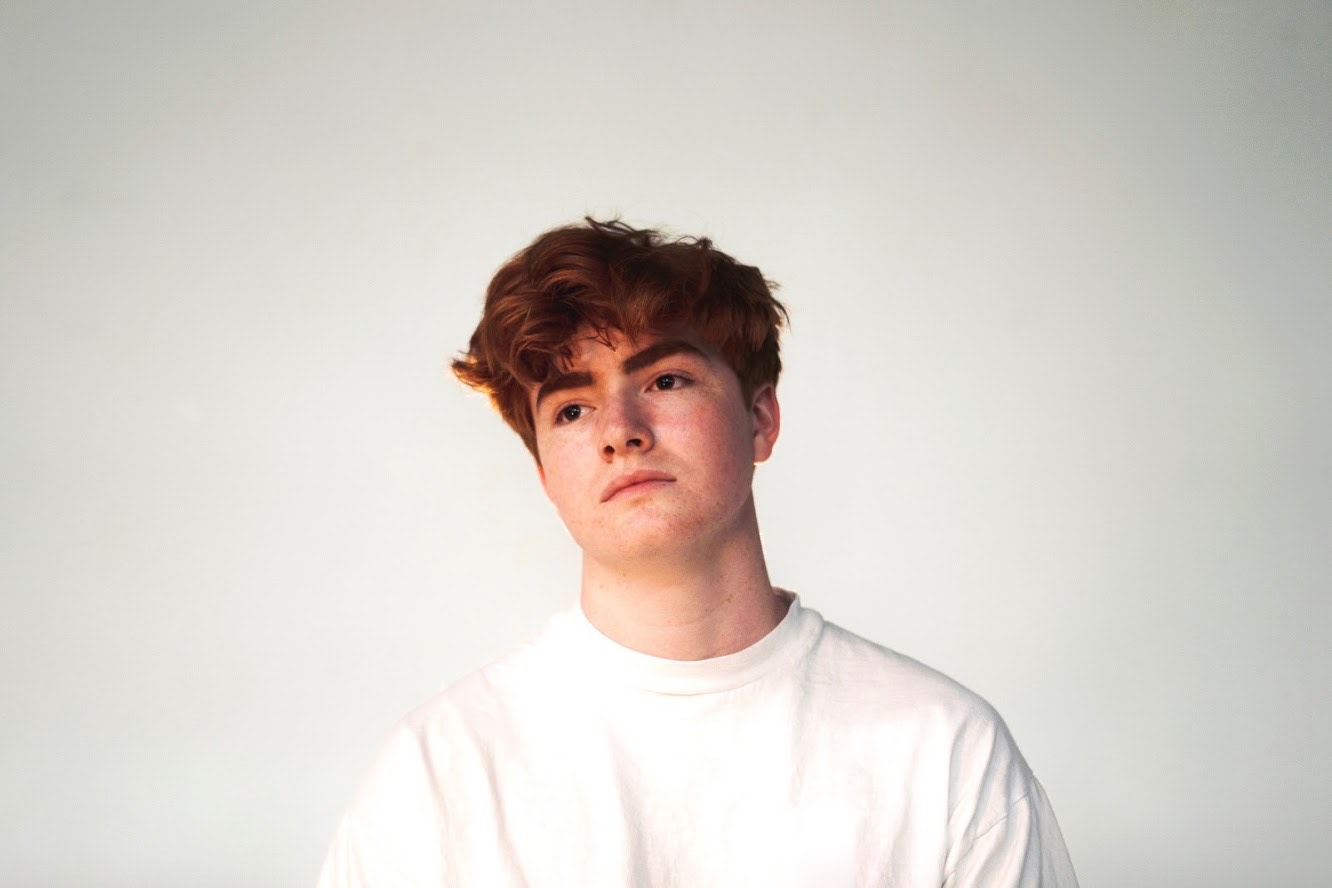 At 18 years old, Zac Greer has already toured alongside Island Records' Keshi, broken two million plays with his single "glitter," and partnered with Jay McLain of the the dynamic visual team Overcast, all before even releasing his debut EP headaches. The rising artist from Phoenix, Arizona appeared in the conversation with debut mixtape GROWINGPAINS, released over a year ago, and quickly refined the sounds and styles introduced on that project to create a strong, cohesive approach that has carried him to new heights throughout 2020.
Building up a following on TikTok through a series of covers and the occasional self-promotion, Zac's brand of self-produced vulnerability seems to be catching fans with every song. "My favorite part about my own music is just how it feels and I think there's a lot of different ways people can connect to it. At the end of the day I just want people to be able to relate to something. It doesn't matter how that happens as long as it does. I just want people to be able to have that connection with me."
For fans of John Mayer and Jeremy Zucker, Zac's guitar-forward pop sound has no problem delivering ear-worm hooks as seen on "crazy" or emotionally charged singer-songwriter-esque cuts like "headaches."
Terrell Hines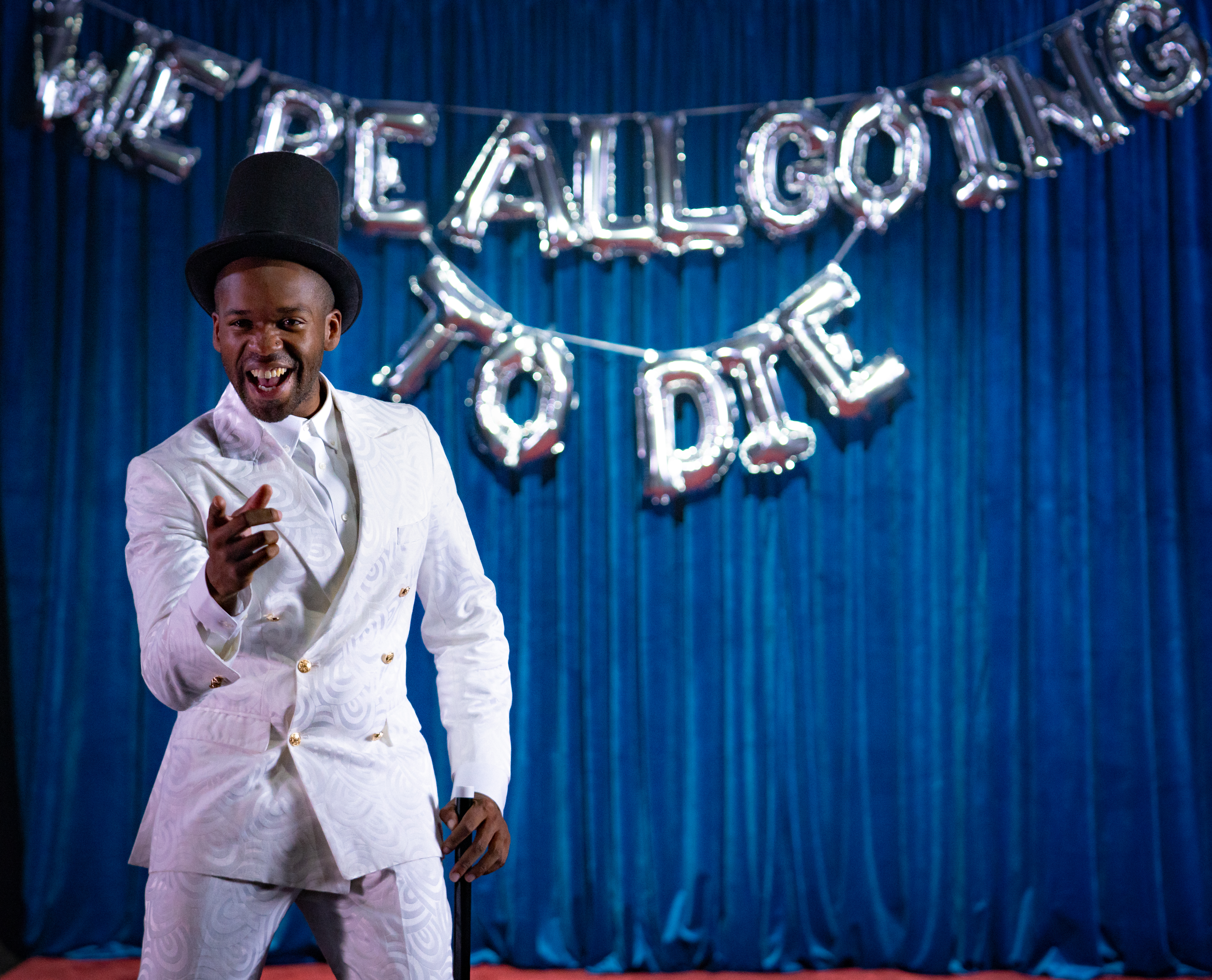 Terrell Hines is a Georgia-born, LA-based singer, songwriter, and producer whose versatility is already a hallmark of his musical output. Hines hasn't released an album yet, but he's popped up on a song with Beck (2019's "Hyperspace"), released a mixtape with features from Vince Staples and BJ The Chicago Kid, and had his music featured in an Apple Keynote event.
"When it comes to sound, I just use my ears," Hines says of his genre-mixing approach. "That's one the of the oldest primal instincts humans have. I'm like a sponge when it comes to sound. I could be listening to a hummingbird flap its wings at 90 hertz or feeling infrasound during an earthquake. I'm just taking in all that information and internalizing it so I can use it as musical vocabulary. Music is multidimensional and it's never ending, and that's what makes creating music and sounds exciting. There are no rules."
The Portal One mixtape was released in August, and Hines is back to close out the year with a timely single called "We're All Gonna Be Killed." The song takes a hard left-turn from soulful singing to quickfire rapping and comes with an unsettling circus-esque video, with the full package serving as a great introduction to Terrell Hines' unique approach and all-round creativity. 
Untradition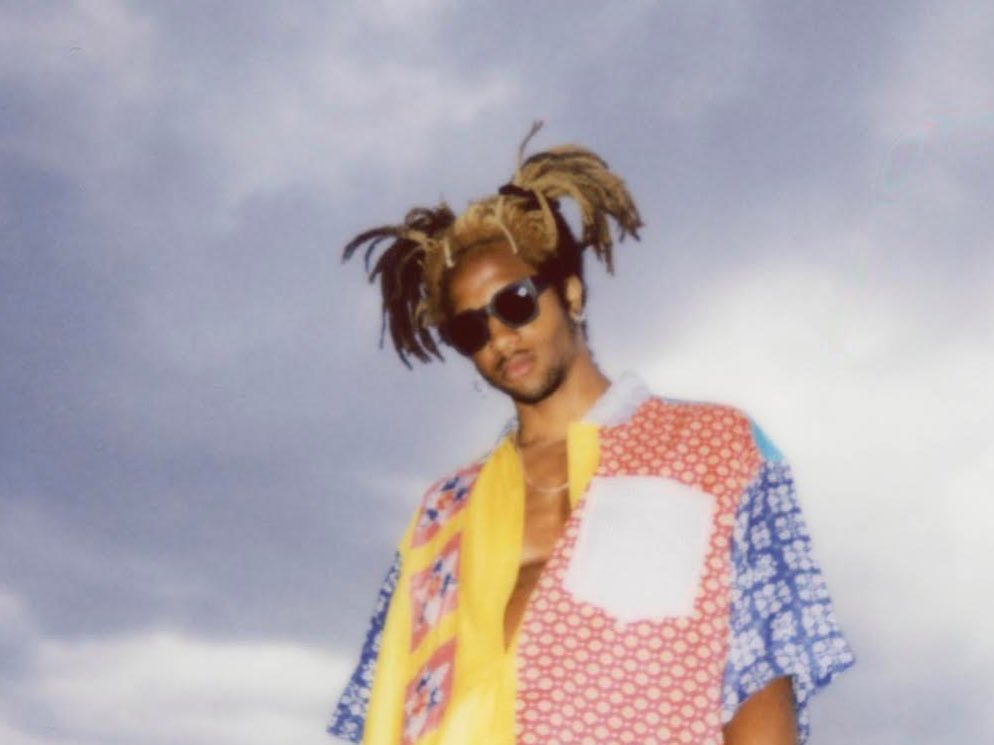 Toronto act Untradition, led by multi-discipline creative Julien Bowry, first emerged in 2018 when debut single "New Drugs" was chosen to close out the series finale of HBO's Ballers. This year, Untradition released a versatile EP titled Dark Summer which mixes sounds and styles ranging from rock to rap to folk textures with an exciting disregard for expectations or conventions.
"Dark Summer to me is a kaleidoscope of musicality," Bowry tells us. "I took a maximalist approach to the arrangement of each song as a way of coping with the anxiety that I was feeling at the time during summer 2019, which for me, was quite isolating and very lonely. I was forced to confront many of my own demons and laid it all bare on this record. By releasing the project this summer, it seemed to take on a whole new meaning and a life of its own as we continue to watch the unrest that has unfolded over the past couple months all over the world. I felt listeners could relate more than when it was written."
"It means a lot to me to be able to share the calamity and the calm; the madness and the tranquillity of these times—especially as a young black artist," he adds. "With the musical range on Dark Summer, I know the listener will find tiny moments in the barrage of sounds that they can relate to. I hope someone takes a piece of my story that may be relatable for whatever they're going through at the moment because we're all going through something."
Watch the video for "Religion," premiering below on the Pigeons & Planes YouTube, and listen to the full Dark Summer project here.
Merlaku Ra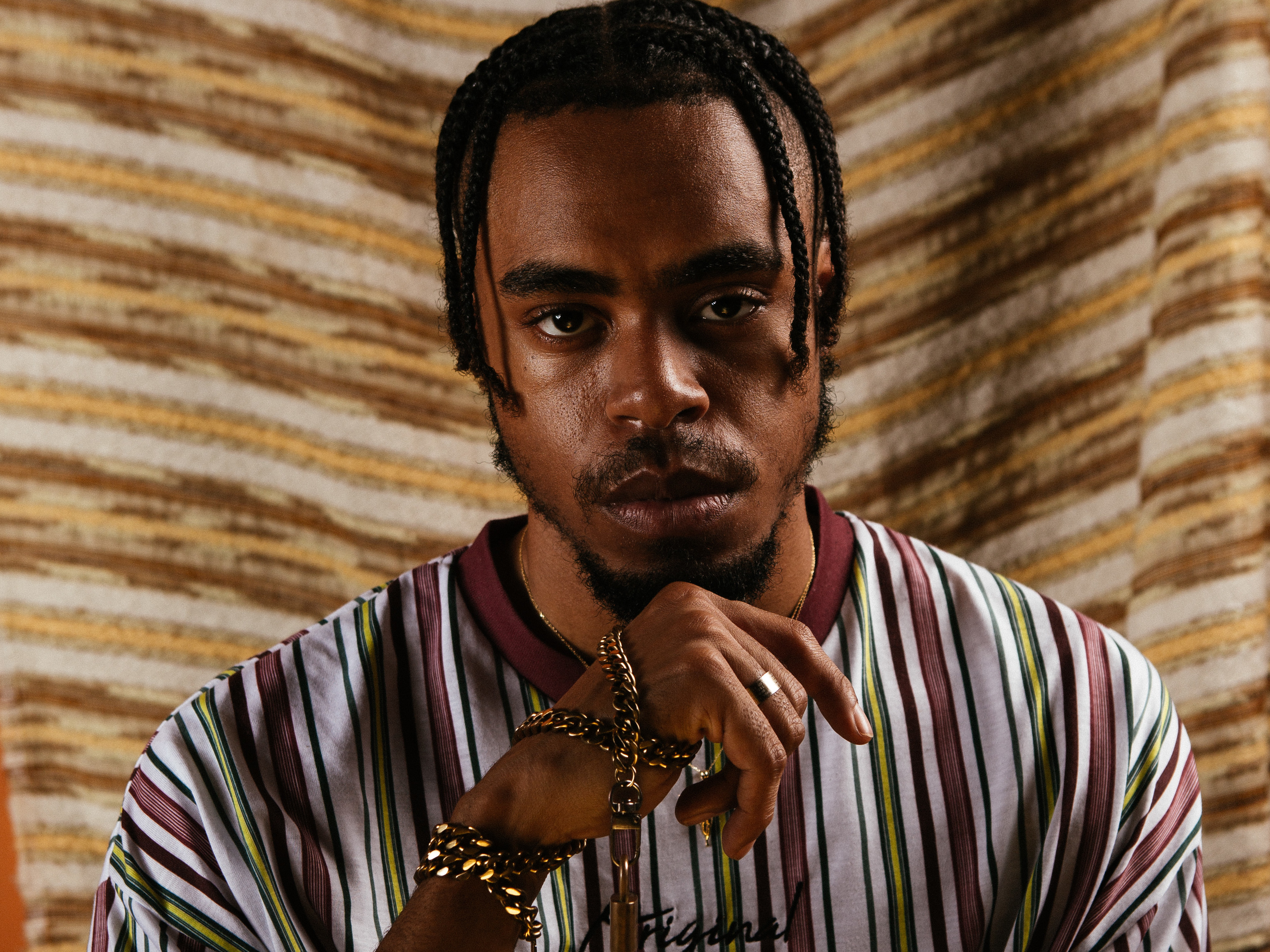 Stoic and decisive, Merlaku Ra is living proof of the opportunities yielded from a formidable work ethic. Hailing from Greenville, SC, Merlaku Ra now operates out of LA alongside his team and label, The HE(A)RD. His "pack" of very talented cohorts include the likes of Sylvan LaCue and violinist Grandmaster Vic. The tight-knit bond between the team is one Merlaku is fiercely grateful for; it wasn't long ago when he was alienated and living in his car.
Now in a space more conducive to consistent creation, Merlaku is ready to roll out his debut project, Wolves, out now. "Wolves represents the culmination of years of hard work and patience. It's also a metaphor for my family and my team, my pack," he explains. It is an acutely personal project—produced, mixed, and mastered by Merlaku—loaded with intricate symbolism from the lyrics to the cover art created by Damien Jelaine.
"The wolf on my left shoulder biting me is symbolizing the betrayal and heartbreak from people I've trusted," Merlaku says. "The wolf on my right holding my 864 chain is symbolizing me carrying my hometown South Carolina with me everywhere I go. The third wolf at the bottom symbolizes me guarding the more intimate parts of my life and past which is starting to show in the music."
The intricate tracklisting and diversity of sound within Wolves make this one hell of coming out party for the multifaceted artist. Whether it's the unbridled aggression on "PROBLEMZ INTERLUDE" or the soothing baritone of "BREAK ME DOWN," Merlaku's ability to use his voice as an instrument is one of the highlights of the project.
Neek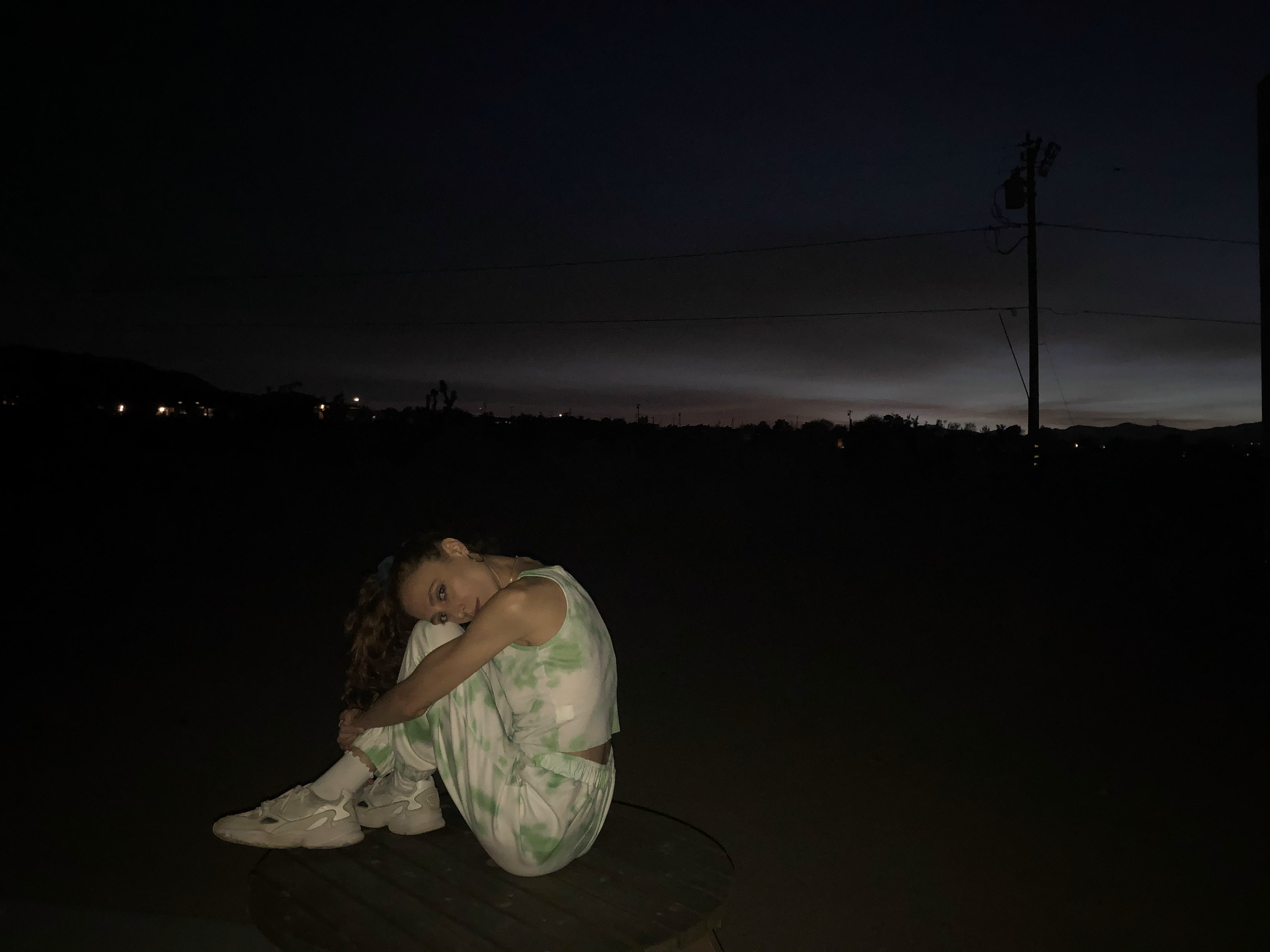 If you were to isolate any single sound in the world that Los Angeles-based artist/producer neek creates with her music, you'd probably assume it's from a radio pop hit or an electronic blockbuster. Her production is sleek and robust, a far cry from the currently popular scrappy, lo-fi pop so common among up-and-comers. But what makes neek's music so interesting is the way the pieces come together. Instead of piling on layers for a maximalist effect, neek's songs are restrained and spacious, leaving room for vocals to breathe life into each beat.
Her upcoming mixtape is called everybody's lonely, and fitting for a project of that title, the mood sways from melancholy to dark to blissfully numb. Previous singles "tired" and "it hurts again" are both sparse and sound like they were made on a cloud, but her most recent release "limitations" is like a come-down back to reality—sharp, active, but still ominous.
"I created this mixtape while dissociating further and further away from reality," neek tells us. "In completing it, I've found that where I once was is now hard to identify as a tangible thing, and it's more comfortable to live in this new world I've created out of the dissociation. I called on my friends Saro and Tezo to write some of these songs with me and worked with artist Jay Fury to build the world we all wish we could escape to."