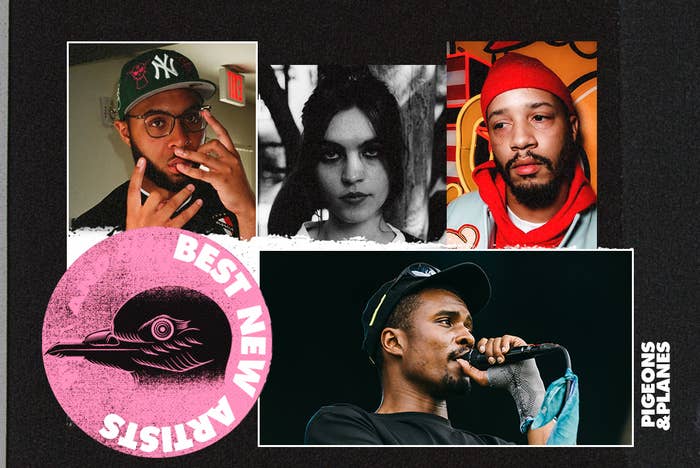 RealYungPhil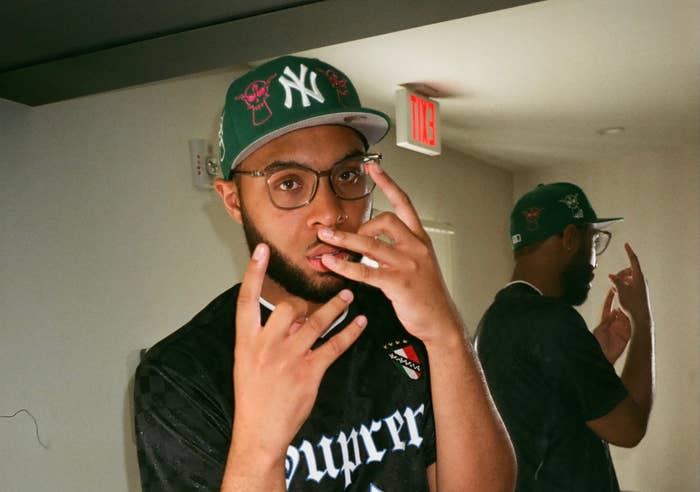 Here's another instance where we'll use the term "new" loosely. Connecticut-raised, Los Angeles-based rapper RealYungPhil has been bubbling for years—he's dropped full collab projects with rising producers like Evilgiane and Dylvinci, and his SoundCloud is a rapidly growing resume that showcases an ability to navigate a mind-blowing range of beats.

Coming up in CT, RealYungPhil began rapping with no expectations. "I started on some fun shit and I was just doing it with my friends back in the day," he explains. "Then I started getting attention throughout the state."

In 2017, RealYungPhil's close friend, collaborator, and local legend Gangstalicious was shot and killed by police. "Once my mans passed, I just wanted to keep his legacy going," Phil told Pitchfork. "It changed my whole perception on life. I had to turn the music up."

It's been up since then, but if you didn't catch the previous drops, his latest album Victory Music is a great entry point. The project is in collaboration with Swedish producers Gud and Woesum (with help from Yung Sherman on one track), best known for their work with Yung Lean and Drain Gang. The producers lay down a moody, melodic, hypnotizing backdrop, and Phil's nonchalant, deadpan delivery brings a twist that makes for a totally unique and oddly satisfying combination.

Given the variety of his music already, anything seems possible for RealYungPhil's next steps, but he's not pressed to force anything. Speaking over the phone with a matter-of-fact tone, Phil says that at the moment he doesn't have management, isn't thinking about labels, and only wants to work with artists he clicks with personally. "There are people that I would love to work with, but I be on some shit like if it's supposed to happen, it'll happen. I like for things to happen organically."—Jacob Moore
Nourished by Time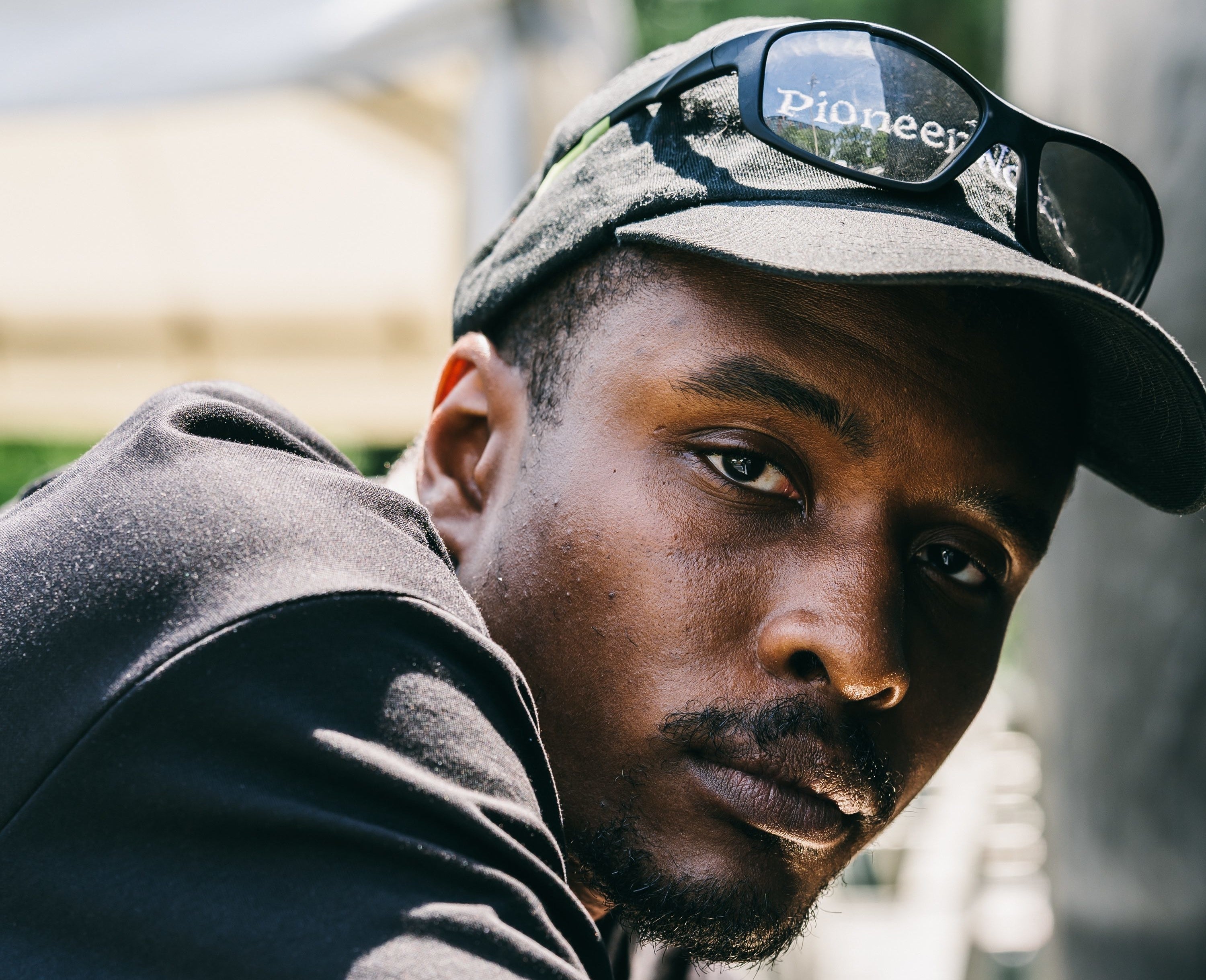 Marcus Brown, aka Nourished by Time, recorded their debut album in their parents' Baltimore basement, but you wouldn't know that by listening to it. Clocking in at 34 minutes, Erotic Probiotic 2 spans several generations and a multitude of worlds. It's a 9-track sprawling love letter to everything from synth-pop to '90s R&B to electronica, with rap verses, TLC-worthy melodies, and trip-hop beats interspersed. It's hard to describe Erotic Probiotic 2's genre in just a few words, so we'll follow Brown's lead: "I like when my music is referred to as post R&B or experimental pop." Most of the album was created with two synthesizers: the Omnisphere and the Roland Juno-106, which he snagged after making $3,000 off of Dogecoin.

Listen beyond the synths and warm baritone and you'll find ruminations on depression ("Quantum Suicide"), capitalism ("Workers Interlude"), and longing ("Unbreak My Love"). On single "The Fields," Brown confronts the relationship between the Church and money, singing, "Once or twice I prayed to Jesus/ Never heard a word back in plain English/ More like signs or advertisements/ Telling me to keep consumerizing."

One of the highlights of the album, "Rain Water Promise," opens with the lines "The sunset chose a funny time to enter/ It was a cold ass winter." The track captures that looming feeling that a relationship has run its course, but there's an underlying hope that things might turn around buoyed by a flurry of synth arpeggios and strings. Inevitably, Brown returns to earth with the closing line: "I have to face the possibility that I'm wasting my time."

Besides releasing their debut album this year, Nourished By Time has appeared on dance wunderkind Yaeji's new album, collaborated and toured with post punk band Dry Cleaning, and played Pitchfork Fest. As for what's next for NBT, they tell us, "I have an EP and an album coming 2024. Album is called The Passionate Ones and it's going to change my life the same way Erotic Probiotic 2 did. I'm going to get more and more collaborative with my live show and really experiment with my limitations. I would also love to get married and move to a socialist country and get a pitbull lol."—Maddy Quach
Gretel Hänlyn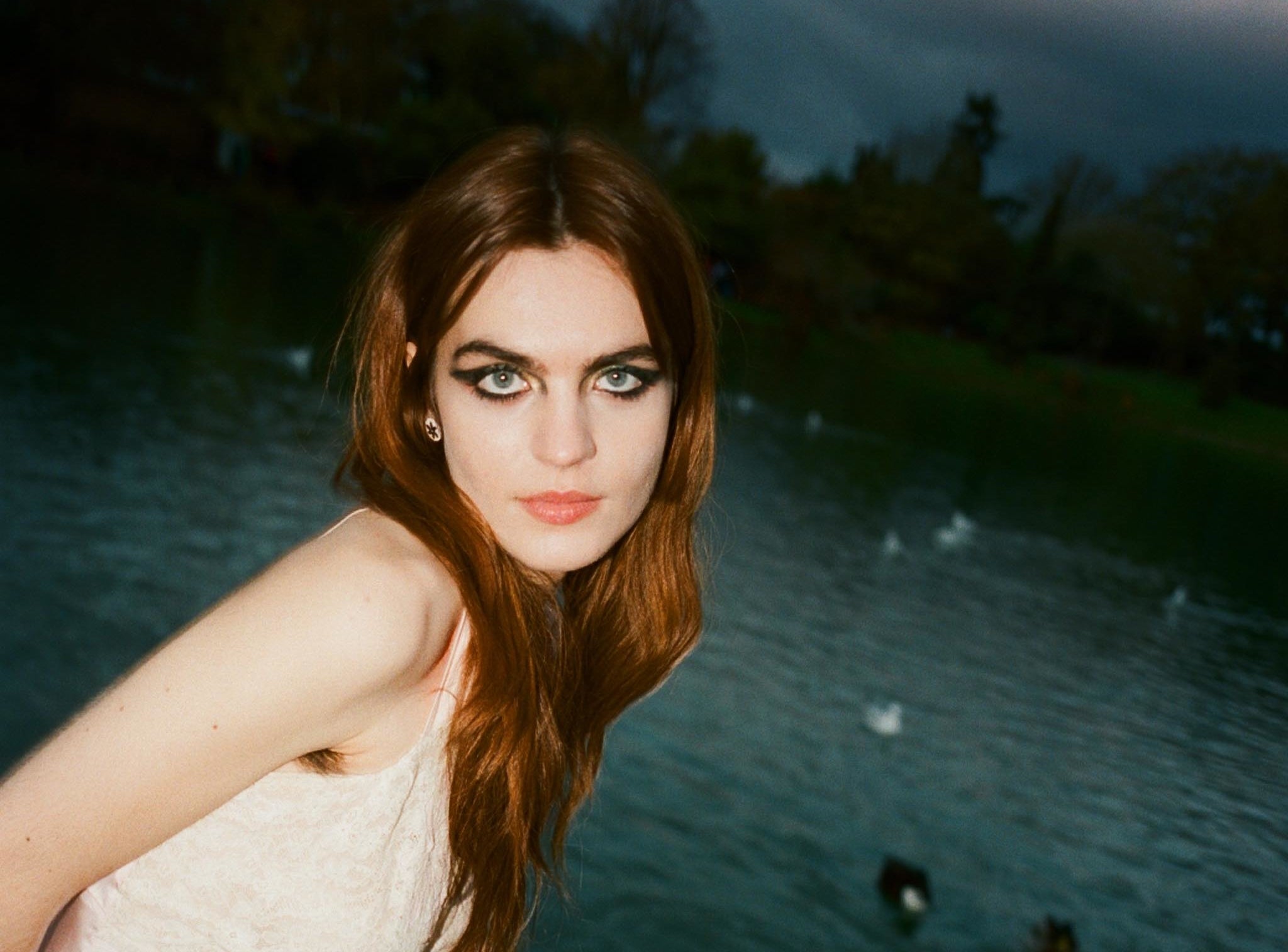 Doppelgangers have been said to be a harbinger of unfortunate news—a bad omen of sorts. Traced back throughout thousands of years, the so-called 'evil twins' appear in ancient art, literature and mythology. But, instead of conforming to the traditional binaries of good versus bad, the allure of the double lies in its ability to evoke intriguing, off-kilter experiences.

Maddy Haenlin found inspiration when she stumbled upon an old photograph of her great aunt, Gretel, who bore an uncanny resemblance to her younger self. Inspired, this discovery breathed life into Gretel Hänlyn, which became the pseudonym of the talented London-based 20-year-old. Hänlyn's music captures this essence of otherworldliness effortlessly, finding solace in discomfort and beauty in the grotesque.

With two EPs out via VLF Records, 2022's slugeye and recent Head Of The Love Club, Hänlyn's distinct, gothic-tinged vocals, honest songwriting, and '90s inspired riffs create a cathartic soundtrack to coming-of-age in a fucked up time period. "When I first started writing as a young teenager, it was a form of creative writing; something to help me express the emotional turmoil of being human, especially a young person. There wasn't huge intention, it was just something that would fall out of me."

However, as she delved deeper into her project, Hänlyn found herself getting caught up in the competitive nature and inherent pressure to appear cool in the music industry, something she's now trying to consciously move away from. "We've grown up desperately trying to feel different to the millions of other people on your FYPs that look and think the exact same as you. It's a complex I think a lot of us are tackling and coming out the other side of," she explains.

"Now as I'm writing the album, I've stepped away from referencing coolness as I make music, and instead I'm returning to my roots. This music is something I want people to feel, something that they can sit inside," says Hänlyn.

"I'm trying to make music that people can't quite place why they keep coming back to it, it just represents something deep inside them," she adds. Inspired by immersive storytellers such as Pixies, Smashing Pumpkins, and PJ Harvey, Hänlyn is part of aforward-thinking generation, doing things their own way.—Rani Boyer
Veeze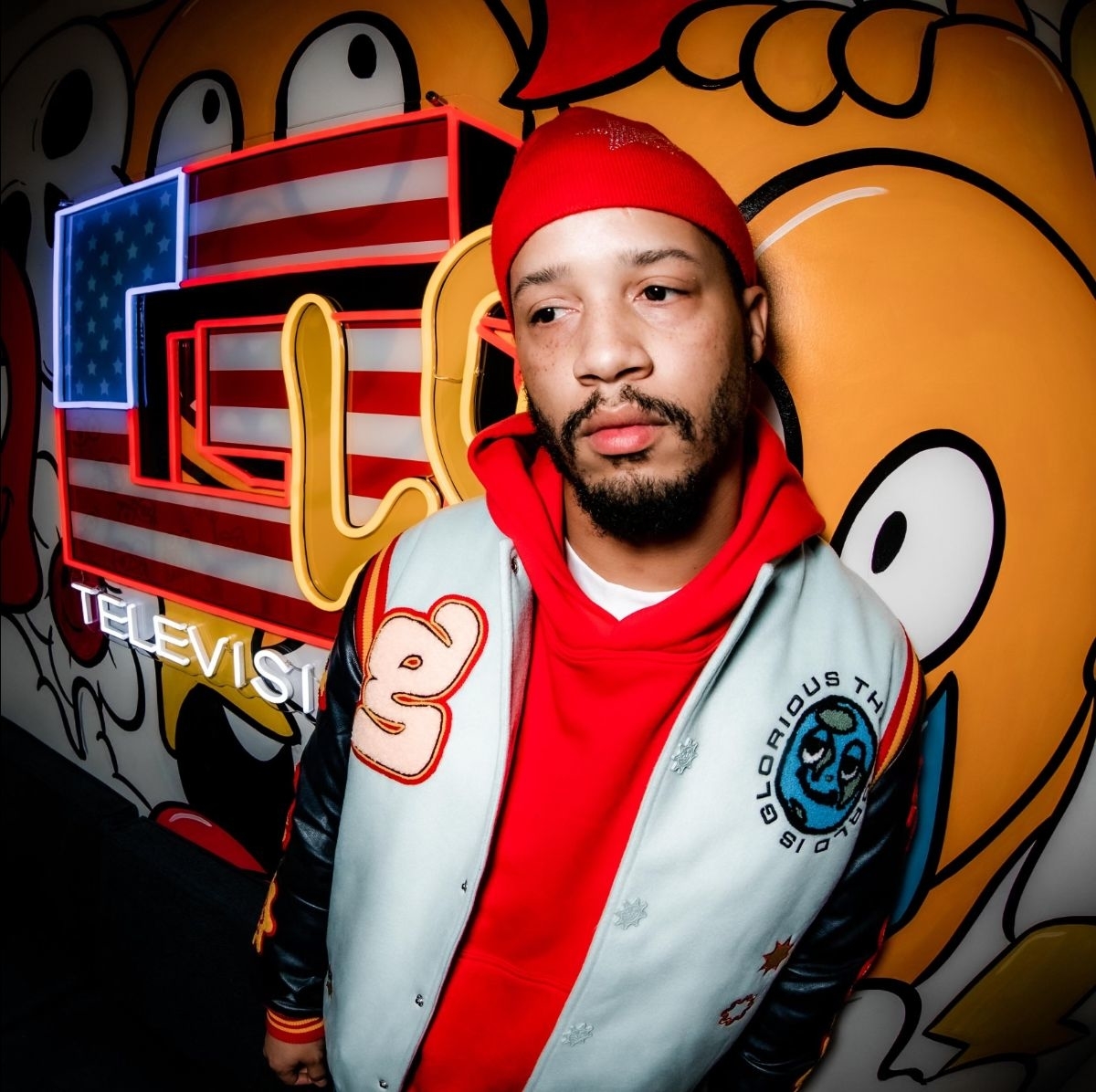 Veeze may be the first artist in the history of the game to have a unanimous approval rating among rap heads worldwide. It's not that he's the most popular MC in the industry, and he may not even be the most celebrated spitter in his hometown of Detroit, but everyone that hears him loves him. It's something about his remarkably nonchalant flow, the wildly unpredictable beat selection, how he slurs words in a way that makes him more understandable than the finest purveyors of perfect English. Veeze's appeal is undeniable, but it's also idiosyncratic and hard to explain to anyone who hasn't heard his songs.

Is it just me, or can Veeze control how raspy his voice gets? On his new album Ganger, which has earned him profiles from the most important rap critics on the web, he's able to modulate how affected his vocals are, both in the way he delivers his words and the way they sound. On "No Sir Ski," he raps over a spacey, minimal beat, and it's hard to differentiate between his moments of rap flows versus the moments he's just talking shit on mic. He spits, "I can't fuck raw, baby daddy such a loser."

It comes after a remarkable string of disses that finds Veeze name-dropping Carlos Boozer, old hoes, Louis kicks, the disease Lupus, cougars, and more. It's a remarkable run that simultaneously means nothing and everything. Veeze just might be the Seinfeld of rap. On the surface, his words don't always mean much. But when you dig into his work and embrace the singular style of his voice, there's no one else like him in rap, let alone on planet Earth.—Will Schube
Mitaya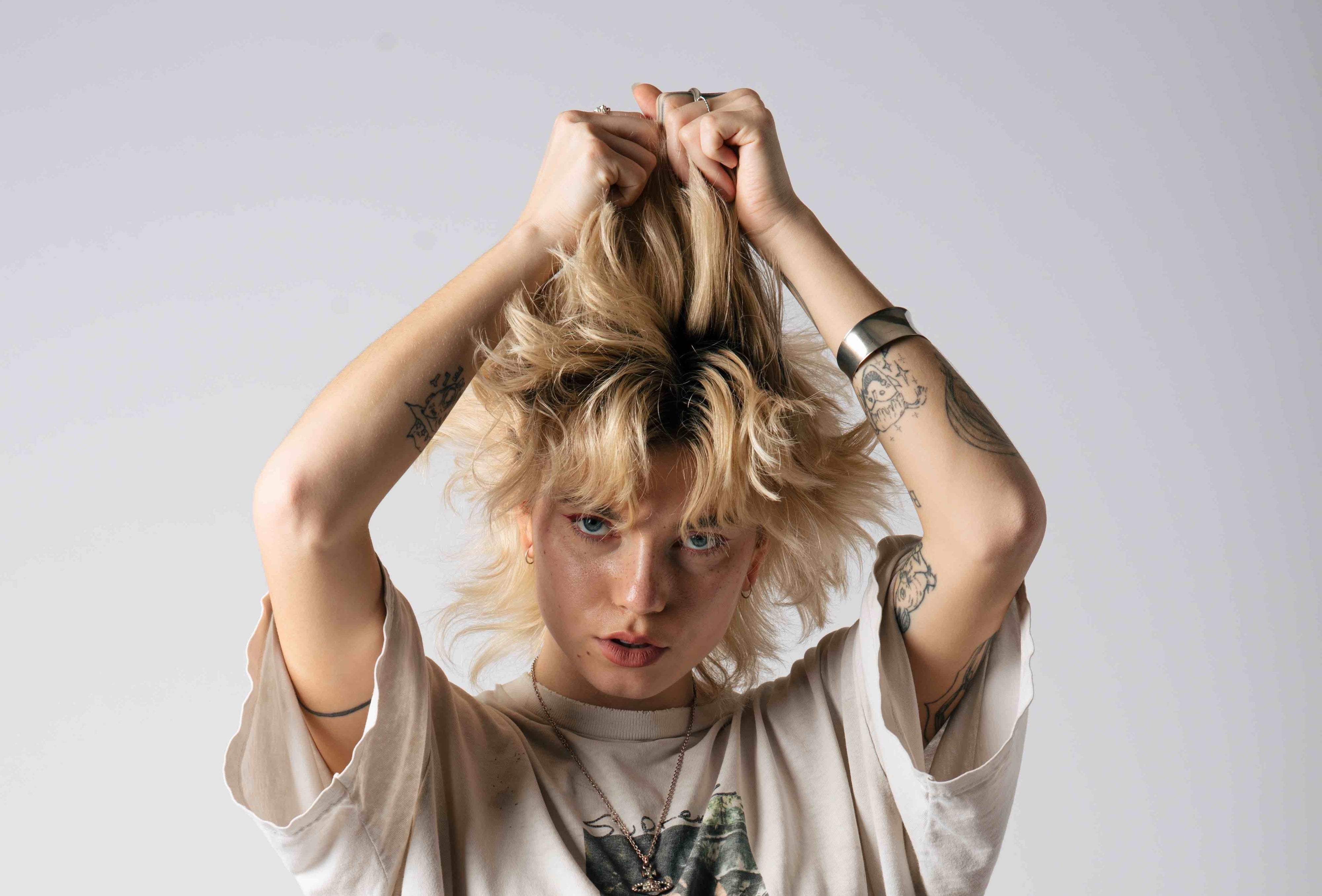 Atlanta creative Mitaya has many sides to her artistry, from a background as a punk/hardcore drummer, to being part of the dreamy indie-rock band Heart, Heart, to the pluggnb adjacent electro-pop she makes as Mitaya. Part of the vibrant ATL underground, her sound is hard to pin down, but an affinity for experimental and left of center music is clear. It's also reflected in the names she lists as inspirations and influences, including Lil Shine, 454, Tony Shhnow, 10kdunkin, Pi'erre Bourne, Elliott Smith, Björk, Yung Lean, Corbin, and Bladee.

Initially born out of pandemic necessity, Mitaya describes her solo music as the truest reflection of her own creativity. "During Covid I couldn't practice with any of my bands," she explains. "I began relying more and more on myself and connections I had made online in order to make music. I bought better equipment and taught myself Ableton. The project means the world to me—it feels like my baby."
This month, Mitaya released Falling, an 11-track project packed with booming 808s and sparkling melodies. Highlights include the sticky hooks on "Type it Delete it" and "Fall Through," and the collaborations with Bear1boss and Mixed Matches on "Tongue Tied" and "Pretend."
"I've noticed that I tend to gravitate towards pretty melodies and sad chords. I like a simple melody that I can write over without it sounding too cluttered or muddy," Mitaya explains of her approach to picking beats. "Sometimes someone will send me beats where the kick and 808s don't necessarily make sense in my head as a drummer, and that can throw me off," she adds, considering how her background in bands impacts her solo music.

For now, Mitaya's excited to keep flourishing in Atlanta and watching the underground embrace artists making all types of music. "I've been seeing a lot of multi genre shows happening lately and I think it's so cool. The scene here is (in my opinion) growing more and more inclusive, and I definitely feel like I have a place to grow and perform," she says.
Movement is happening on all fronts for Mitaya, from her band Heart, Heart's first single and chance viral TikTok moment to the recent release of her solo project Falling. Follow along on Instagram here.—Alex Gardner
Ishafromthe978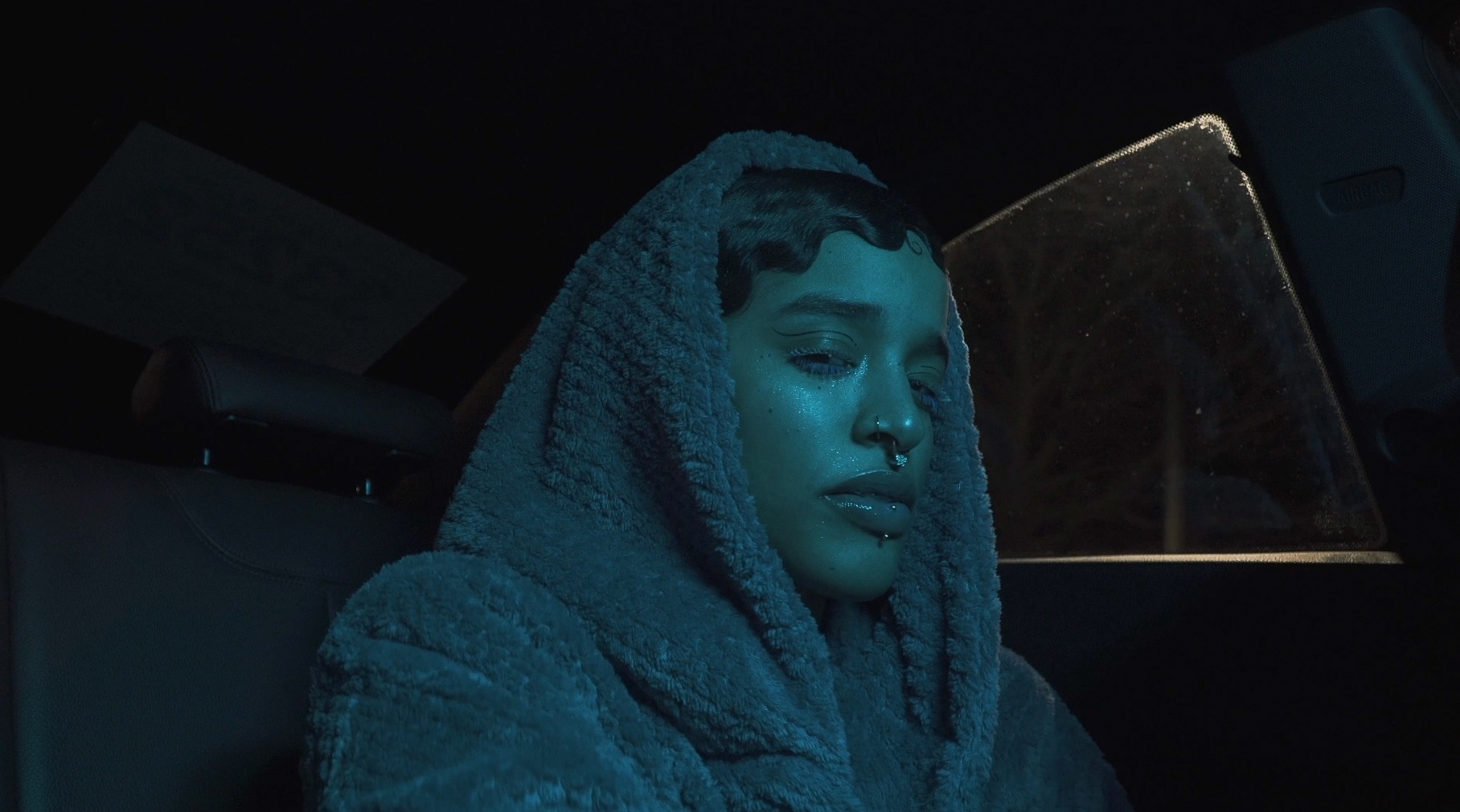 Attach a wallflower to the ceiling fan and you'll simulate the motion-blurred realm of Tamylisha Tejada.

Marshmello-masked men, shrouded in hookah smoke, get magnetized and repelled at will. Haitian and Dominican flags drape across the club den. As time passes, the room's borders dissolve into an acid-dipped vapor, locked in a call-and-response with the percussion of reggae and dancehall. Ishafromthe978's codes of conduct: camaraderie kisses with the girls, polar-white lash furls, triple-ringed fingers, and zero tolerance for bone-headed lusters. All in a night's work for the pride and joy of Lawrence, Mass., who announces herself with raw charisma.

"Bésame La Mano," the latest visual release shared from Ishafromthe978's sophomore tape On Shuffle (2023), is a bilingual knockout, capable of animating dormant flirt genes in even the most timid anti-socialites. Replace the puzzled gasp on Blurry Mr. Krabs with a strobe-lit smile and this song could be the soundtrack.

"It's almost like Red Bull through your ears," Isha tells us over Zoom. "I had gone to a party at my boy's studio… I instantly felt a vibe and told him to mic me up. Everyone there was dancing while I was recording. People thought they were listening to a song until I stepped out the booth, that's how fast I recorded it. I love to party, but I party with purpose." [Laughs]

If old school hustle has any life left to give in this attention-crunched, algo-reigned era, Tejada is long overdue. 10 years of rapping and scrapping records. 150 shows performed for exp*sure across New England. Another gifted link in the lineage of work hard, play hard hip-hop. All that's left is selling physicals out the trunk. (After a long stretch holding down two jobs, she left one to spend more time with her young son and work on a pop-up shop launch in Lawrence. She also organizes monthly dance nights.)

"I loved to drive to Rhode Island, Connecticut, SOBs in New York—wherever I needed to be to see music, support people, meet people, even if it has nothing to do with me. It doesn't matter if I'm performing in front of two people or 200, either. I'll always gain something. I experienced an ego death when I gave birth. I just started getting paid for shows last year."

On Shuffle and its one-year-old precursor, 9999, play musical chairs with Isha's range. In her own words, she can go "Pop Smoke low" and "Ariana Grande high," comfortable rocking out Supa Dupa Fly pomp ("Big Virgo Energy"), spaceghostpurple-colored production ("It Was All a Dream"), and underworld mafioso boss talk with sensual taunts ("Eat It Up"). On "Faucet," she establishes her allegiance to thrifting before tripling down on high standards any hopeful munch must honor. It's tourmaline music for dance moves and heartbreak over 808s.—Alex Siber