Timbaland Speaks on the Metaverse, and Where FN Meka Went Wrong
Complex caught up with Timbaland and his business partner, Zayd Portillo to talk music in the metaverse and how they plan to do it the right way.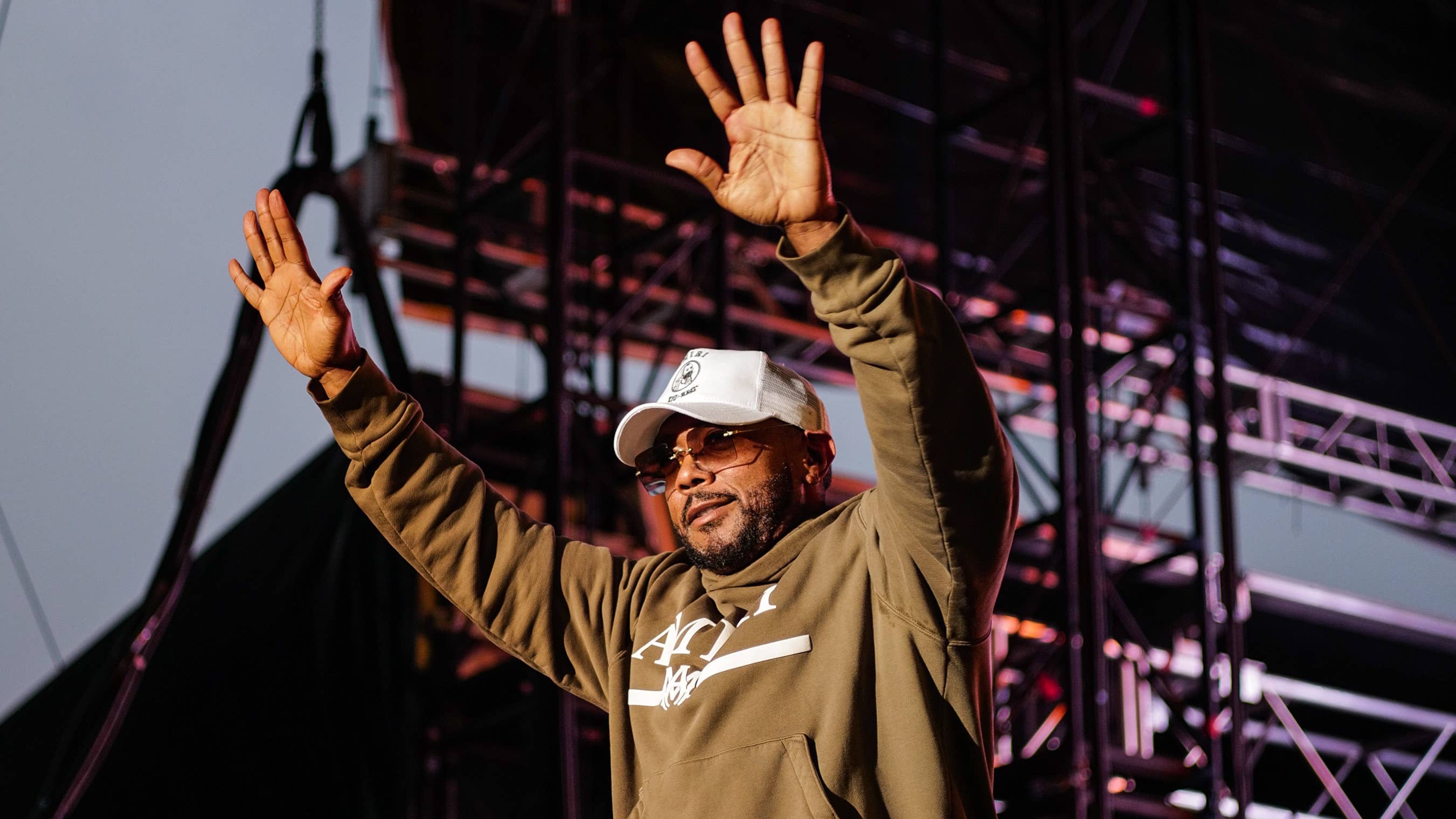 Publicist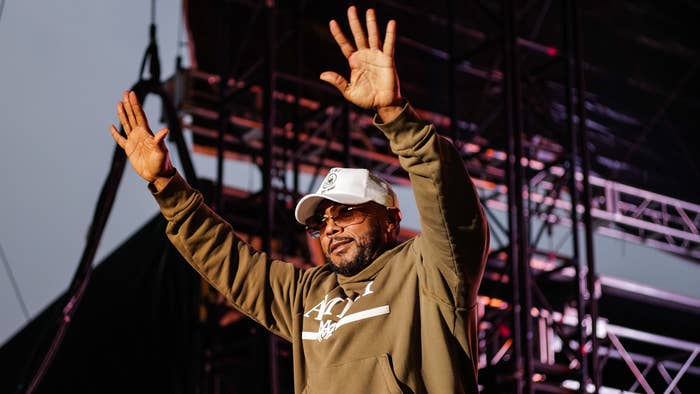 The tale of FN Meka, music's first signed augmented reality rapper, is a short though fascinating one. Its introduction raised concerns about augmented reality and the direction the music industry is headed in, but legendary producer Timbaland suggests the robo-rapper's downfall had nothing to do with the technology being used. In fact, the super-producer and entrepreneur tells Complex that FN Meka's "execution was correct." 
"We can't front on that," he adds, "because it got people imagining and rethinking. And then it led to a conversation. So I felt like it broke a barrier to let people know what's coming." 
Aside from Timbaland's decorated career in the music industry, the producer has been active in the metaverse from the beginning. In 2020, at the beginning of the pandemic, Timb created Verzuz, a virtual artist battle in collaboration with fellow producer Swizz Beatz. Verzuz quickly became a favorite pastime for fans while on lockdown, with many of its shows attracting more than 1 billion viewers. As Verzuz continued to grow (it was acquired by TrillerNet in November 2021), Timbaland founded Beatclub, a beat-selling marketplace that allows fans to browse and buy shares of their favorite songs. In return, they receive dividends or royalties of the music or get the opportunity to purchase NFTs. Then in August 2021, he partnered with Ape-In Productions, a web3 record label, talent agency and entertainment company, in partnership with the Bored Ape Yacht Club. 
The legendary super-producer says Capitol Records' former signee missed the mark not because of the AR technology, but because of its cultural appropriation. "It is an example of what we talk about as culture vultures," Timbaland explains. "Kyle [The Hooligan] was supposed to be the frontman of that whole ship. We would've looked at it in a whole different way," he says of the independent Black artist and creator. "If people want to do these types of things, then they need to invest in the culture instead of trying to manipulate the culture." That's why the Grammy Award-winning super-producer is further investing in the metaverse and AR space with Congo, his non-fungible token (NFT) rapping alter ego.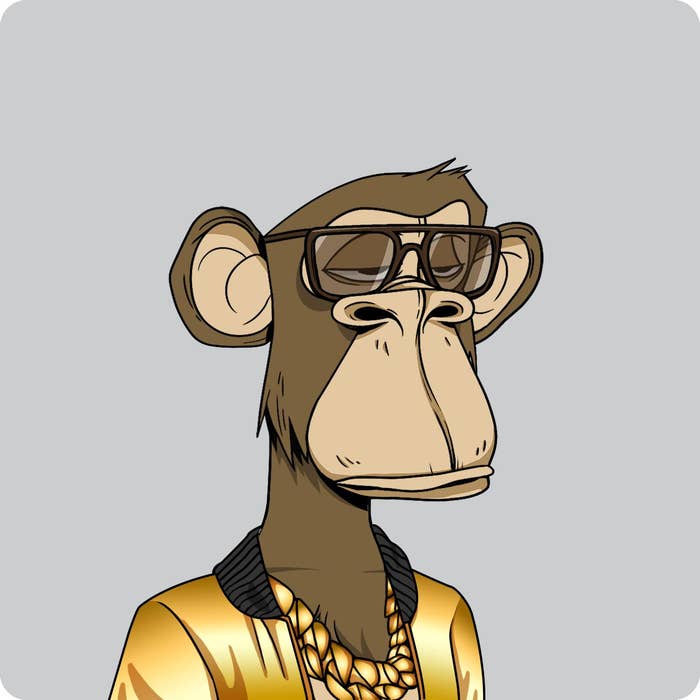 Congo is a rapping ape that was introduced on social media in late July as the brainchild of Timbaland, his partner, Zayd Portillo, and their web3 company Light Energy Labs. The swaggy ape was originally dubbed Bored Ape #590—a creation of popular NFT company Bored Ape Yacht Club—before Timbaland christened him with a new name and personality. Timbaland says he's always loved apes, but the idea of voicing a character in another reality came from his love of popular children's series The Adventures of Fat Albert. "Fat Albert was all about music. I think that's why I related to it because he gave you the storyline and he gave you music," he recalled of the beloved character. "He gave you a good time. Bill Cosby was really behind the scenes, but it was all about Fat Albert."
Unsurprisingly, Timbaland brings a robust narrative and passion for music to Congo's identity. On July 30, they premiered Congo's first video and single, "Has A Meaning," as an introduction into his world. The track is a mid tempo, fun record that has Timbaland's futuristic production style all over it. The producer says creating the song was basically a cake walk.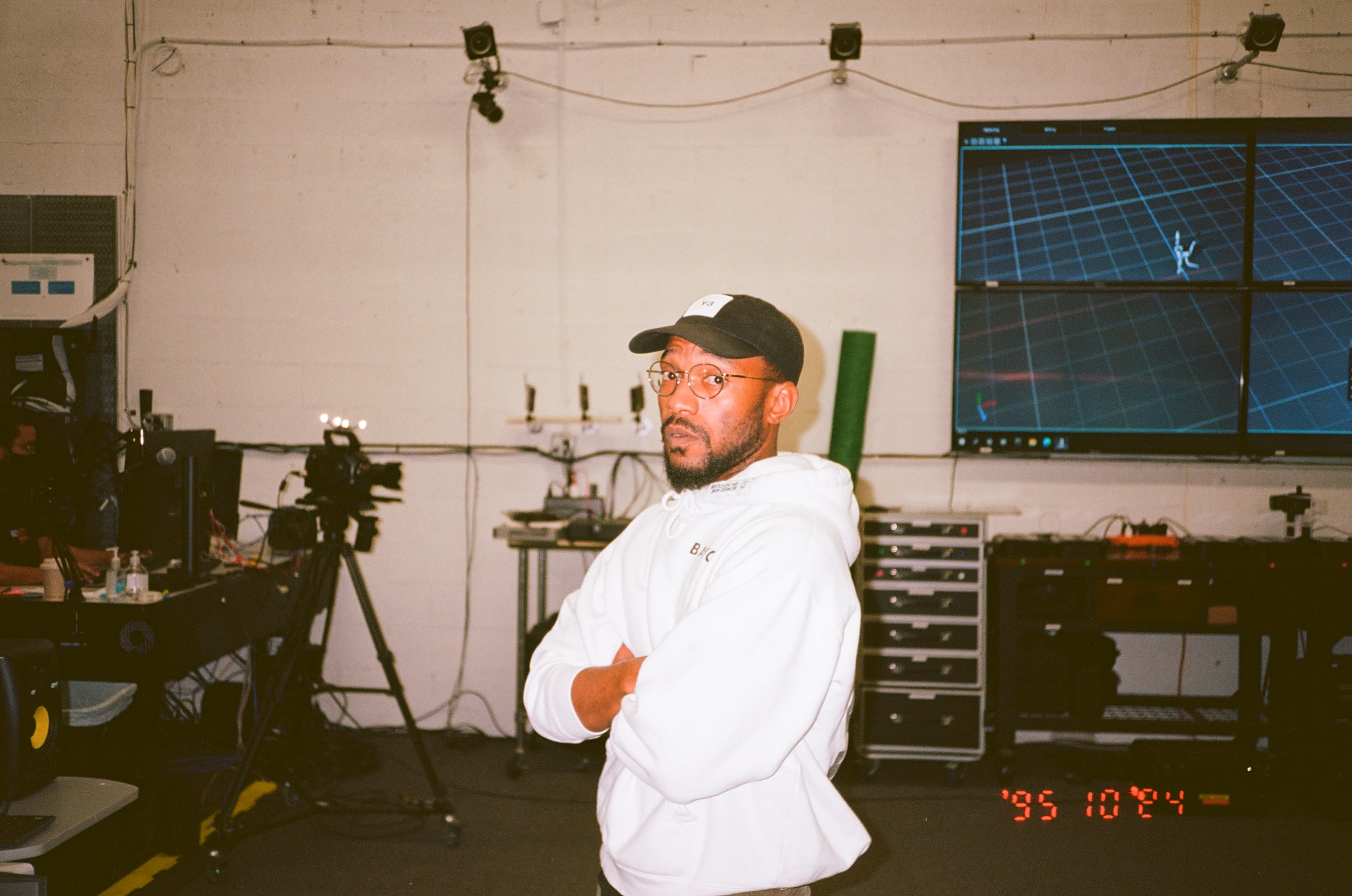 "There's not a hit I haven't done, but have I made a hit in the decentralized space? I'm trying to touch eras that people ain't never touched," he says. "There's nothing for me when it comes to making a hit. I'm trying to make classic memories that stay around and stay around forever." 
Producing the music video, on the other hand, was a far more difficult task to complete. The three-minute CGI video captures Congo in a city similar to New York's Times Square, rapping atop a skyscraper in the middle of a busy street. Timbaland, who voices the character, also directed Congo's movement. In behind the scenes footage, Timbaland performed every inch of Congo's actions in front of a green screen. Those movements then transferred Congo to the screen using AI technology Unreal Engine. 

Portillo, who directed the video, recalls how much effort went into creating the visuals: "That day was crazy. [There were] so many things that could have stopped it," he says. Portillo recalled the tight production schedule the team was working on. They had originally allotted several months to complete the video, but the plan changed drastically. "The Congo model came together in about 48 hours. And the video itself, I remember there were some 4 a.m. nights, to 6 a.m. the following morning. It was crazy, but it was fun," Portillo adds. 
Creating Congo and his world has not been an easy task. But Timbaland and Portillo suggest there are huge advantages to launching music characters within the metaverse. "Congo has become a new source of creative freedom [for Timbaland]," states Portillo. "It gave him a way to antagonize even his own creative conservatism. After a while, people start telling you you're the greatest and you start hearing different things in your head and sometimes it can clog what it is you're trying to get out. And so that was the catalyst." 
"You got to respect the G.O.A.T. I got some tricks in my bag that you don't know yet."

Unlike FN Meka, Congo gives full creative license to the artist behind it—in this case, allowing Timbaland to express himself and experiment without judgment. "[It's] a sanity scapegoat because it's a transitioning of a new way of life for Timbaland," the producer says in third person. "It gave me joy. It just gave me enlightenment that I was searching for for a minute. And that's when I'm like, oh no, I got to finish this whole project. I know it's going to take a lot of work, but I got to do it because it touches my soul." 
The creative freedom is enabling Timbaland and Portillo to imagine an even bigger world for Congo. This month, Timbo.Land, a Web3 world within the metaverse that invites fans to access and interact with new talent and like-minded communities, was released. 
They plan to introduce the new space with a narrative orchestrated by Congo in the metaverse. In the real world, Congo steals Timbaland's classic hard drive that holds unreleased music, vanishes into Timbo.Land and challenges Timbaland to a musical duel. "Basically, he said, I'm old school. But it's cool, he thinks he can be better than me. But look, you got to respect the OG," Timbaland laughs. "You got to respect the G.O.A.T. I got some tricks in my bag that you don't know yet."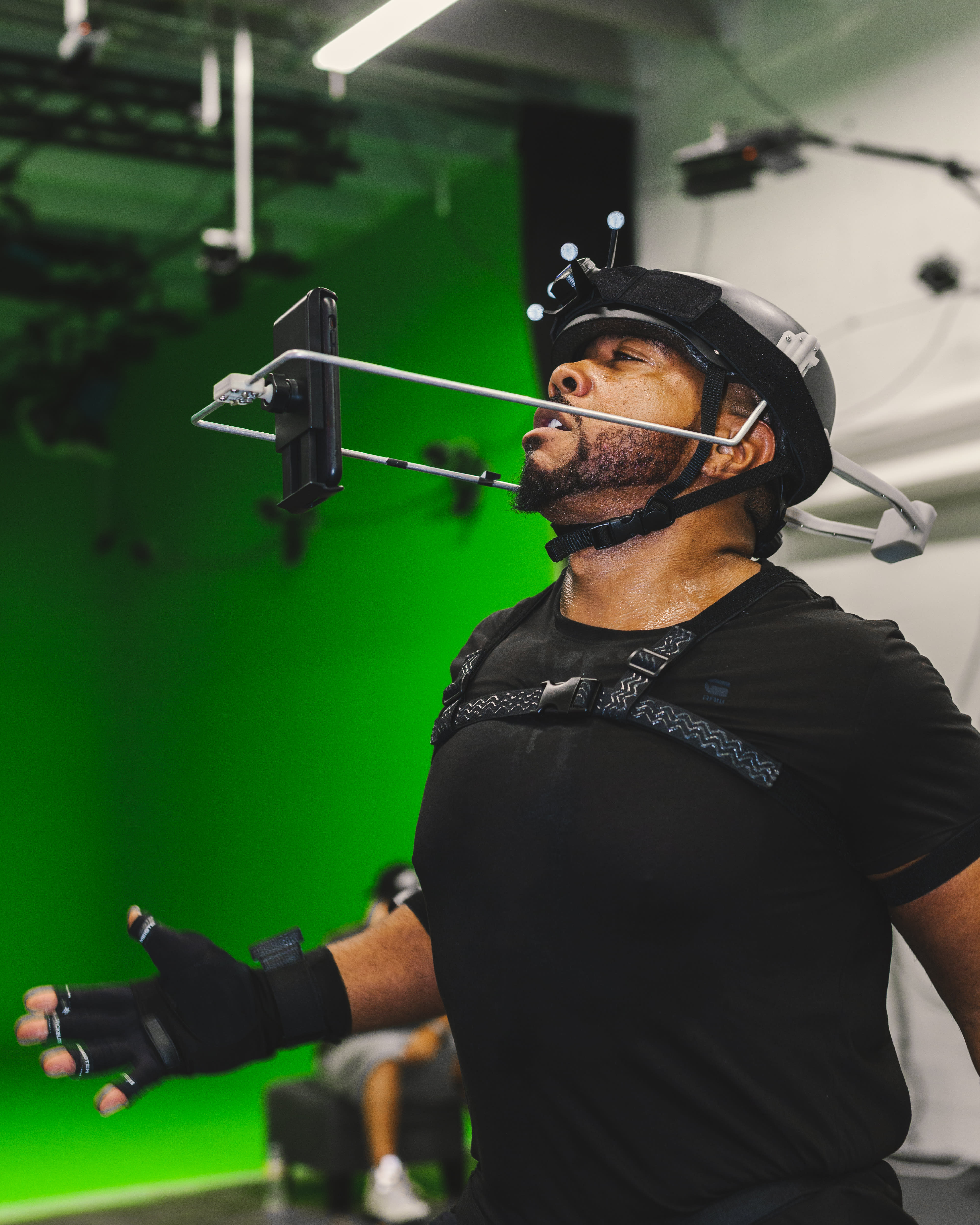 In addition to a face-off between Timbaland and Congo, Timbo.Land will also be unveiling new artists, including Congo's band of backup artists called the "Petty Girls," more music videos, NFT collectibles, a virtual world tour, and even an animated series. Both creators state that Timbo.Land will come to be a disruptive force in the music industry that can "upend how everyone engages, participates, and can contribute in a creative experience." 
Congo is a step in the right direction. In addition to allowing creative freedom, it honors the culture of hip-hop while venturing into new technology. Still, Timbaland understands that not everyone will accept the latest venture. He compares the pushback to the metaverse to early reservations about TikTok. "Nobody thought that you would be making funny videos and [that] girls [would be] doing little skits," he adds. And I imagine that in Web3 it's the same thing. That's what I'm trying to tell people, it's just another form of a business." 
Portillo also acknowledges the "uncertainty" of the metaverse, but suggests "there is a lot more to get out of it and a lot more fun to get caught in." "This whole thing is really just an experiment, and the barrier to entry is lower. Everybody can come in and participate in the art [and] be an artist themselves," he continues. "I think that is really the focus… storytelling. So I would invite people to take another look."