Monica Seemingly Speaks on Speculation She's Dating Kodak Black
Just days after Monica went on what she deemed a "date" with Kodak Black, the R&B singer took to Twitter to address rumors that they're a genuine couple.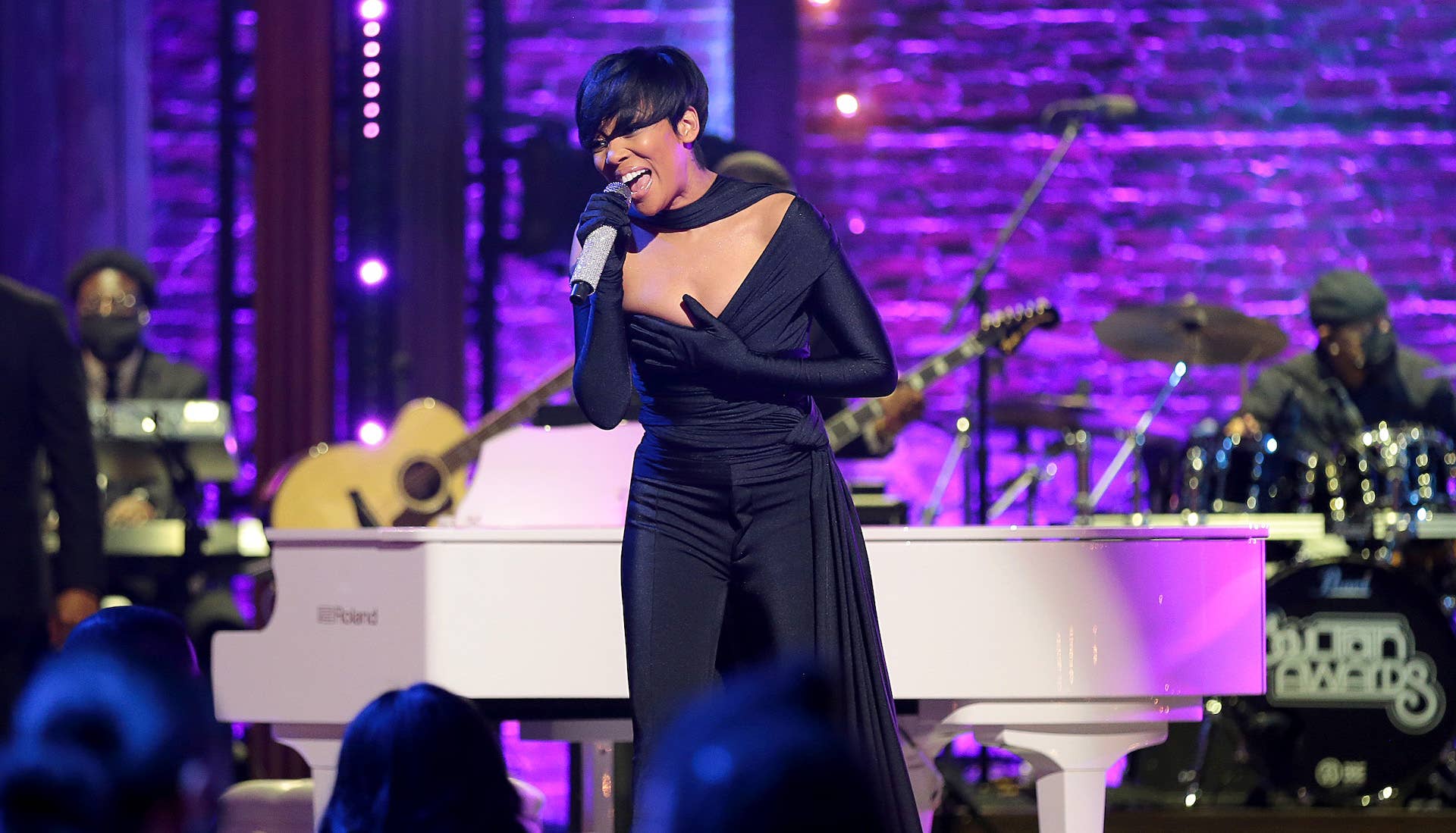 Getty
Photo by Leon Bennett/STA 2020/Getty Images for BET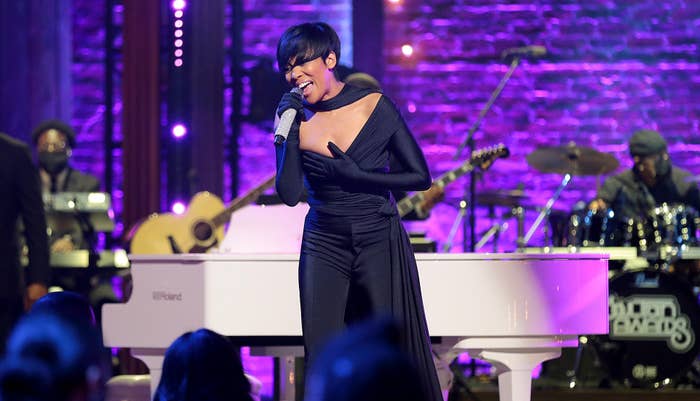 Days after Monica celebrated her birthday by going on a date with Kodak Black, the R&B legend is shutting down rumors of a budding romance.
Monica took to Twitter on Thursday to set the record straight about her and Kodak. 
"Bill & Shimmy My Heart," she wrote, referring to Kodak by his real name, Bill Kapri. "They know they can trust me with whatever & never have to doubt me!! Not every relationship is about messing or dating! I hang with their moms because I'm their age! LOL. I'm gonna FOREVER love support & encourage them! They don't play about me."
In a subsequent tweet, she wrote, "Life's too short and so is my attention span for foolishness lmao."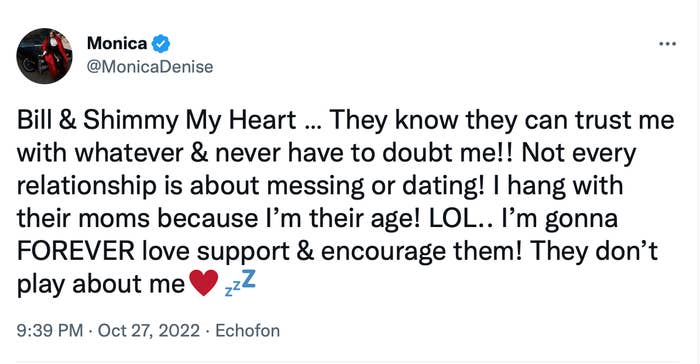 Earlier this week, Monica, 42, sparked rumors of a budding romance with Kodak, 25, after sharing photos of the pair on a date.
In one pic, Monica was seen stepping into a Maybach. "On a date kinda nervous," she captioned the post, alongside a winking emoji. While fans began speculating who Monica was out with, the singer revealed the identity of the mystery man by posting a selfie of her and Kodak. 
The image featured Monica holding a Birkin bag, which appeared to be a birthday gift from the Florida rapper. "THANK YOUUUUU @kodakblack," she captioned the photo.