E-40 has expanded his beverage empire.
Earlier this week, the Bay Area legend introduced two bold flavors to Earl Stevens Selections—his popular alcohol line that launched nearly a decade ago. The latest additions include an orangesicle sparkling wine, which he announced via Instagram on Thursday.
"Ladies and gentlemen, this just in: Earl Stevens orangesicle sparkling wine," he said in a video, before taking a sip. "Smells like orangesicle, tastes like orangesicle. Enjoy, folks."
The second flavor is the more traditional blueberry sparkling wine. Both products are being distributed by Southern Glazer's Wine & Spirits, a Miami-based company that recently partnered with E-40.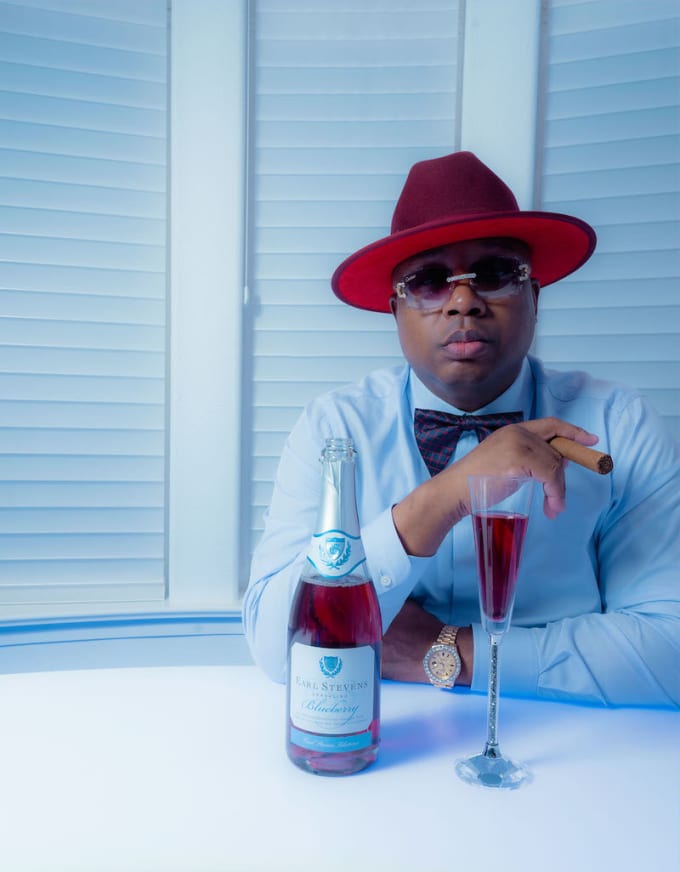 "I paid my dues, and I stayed working hard to get to this point and built up the demand to have [Southern] bring me in," the hip-hop mogul told the Wine Spectator last year. "It's now catching on to other demographics, and when people taste wine, they know this is a rapper that cares about his products."
Over the past year, E-40 has rolled out a number of new wine flavors, such cotton candy, Cali-mocho red wine and cola, watermelon, mango peach, as well as a Prosecco DOC and Prosecco Rose DOC. He has also bulked up his liquor portfolio with offerings like Cuarenta Tequila, Tycoon Cognac, and E. Cuarenta Cerveza.
"In [the music] industry, we tour and we're moving around and sometimes you need to take a break from spirits," Stevens told the Wine Spectator. "I've spoken to big-name rappers and they drink tequila, vodka, Cognac and gin, but sometimes they want to take a break and drink wine."
You can shop  Earl Stevens Selections products at Uptown Spirits' official website.