How Drill Music Took Over Chicago—and Was Almost Forced Out
Chicago drill was one of the most thriving (and influential) rap scenes in the country, until local officials and police tried to force it out of the city.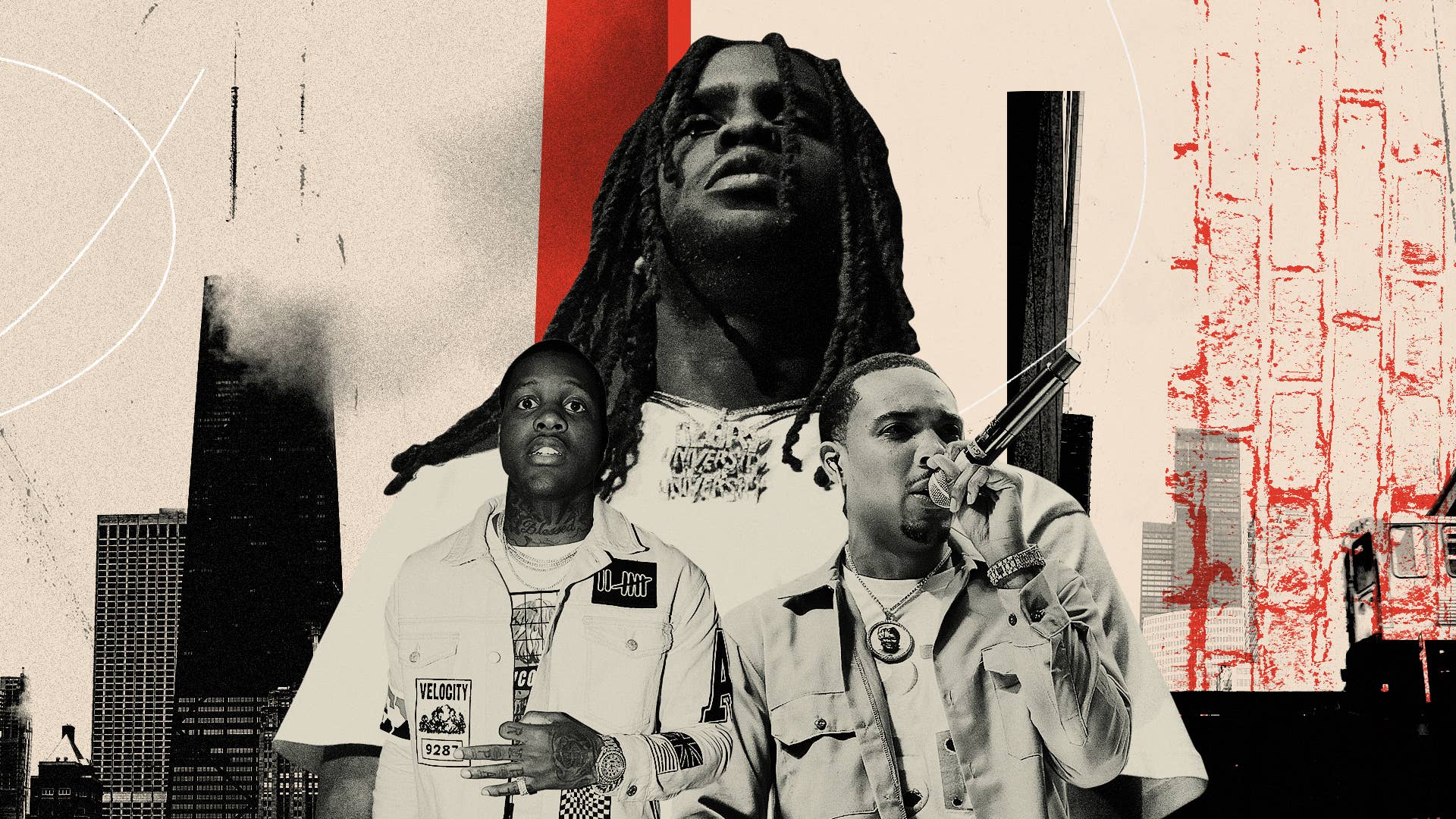 Complex Original
Former Chicago mayor Rahm Emanuel resented the Chicago drill scene so much, he didn't even want a hologram of Chief Keef to perform in the city, arguing that it "posed a significant safety risk."
In 2015, Chief Keef planned to hold a benefit performance for 22-year-old Marvin Carr and 13-month-old Dillan Harris, who were killed by stray bullets during the fatal shooting of GBE rapper Capo. Keef, still exiled from Illinois because of child support warrants, devised a plan to beam into the venue from LA via hologram. But first, he had to find a venue.
Keef's co-manager Merk Murphy diligently worked to book the benefit concert, but the Emanuel administration, a local alderman, and even local pastors were on the prowl to deter venues from hosting it. Murphy tells Complex that city officials repeatedly called him about the show, and for weeks, Chicago cops followed a truck containing hologram equipment to such an extent that Murphy had to hide it with large drapes whenever it was parked. 
"There were a bunch of threats," he reveals. "First they were real subtle, like, 'Hey, man, what's going on? We just want to make sure that everything is OK.' I was like, 'What do you mean? Everything's fine.' Next thing you know, a venue would call and be, like, 'Yeah, we can't do it.'"
Murphy struck out on "two or three venues" in Chicago before he looked beyond the city for a place to hold the concert. He settled on nearby Hammond, Indiana, where two of his peers were putting on an event called the Craze Fest, which is a fitting name for what happened during Keef's performance. 
By now, you may have heard stories about Keef's hologram performance—which consisted solely of him playing "I Don't Like" and urging the crowd to "stop the violence, let our kids live"—getting shut down by overzealous Hammond cops. But Murphy says the cops forcefully went about making sure the hologram was turned off. They even started beating on Keef's electronic visage with billy clubs. 
"The second them lights came on, these niggas [were] really swinging at lights," Murphy says. "It's like they got their mind made up that this music is a satanic portal that's led to the demise of their friends and family."
That sensationalistic stigma can be heavily attributed to Emanuel, who consistently shut down Chicago shows for hometown heroes like Keef and Lil Durk, which ultimately contributed to each of them moving away from the city. After the failed hologram performance, Hammond Mayor Thomas M. McDermott boasted, "We're not going to let you circumvent Mayor Emanuel by going next door." He also admitted, "I know nothing about Chief Keef. All I'd heard was he has a lot of songs about gangs and shooting people—a history that's anti-cop, pro-gang, and pro-drug use."
That reductive perspective exemplifies how so many scapegoat-seeking politicians feel about rap, particularly drill rap, the brutally honest subgenre that grew from the trap music tree and bore fruit that much of the rap world fed from. The CPD acted on Emanuel's orders by routinely shutting down shows, which in turn made promoters reluctant to even book drill acts. That lack of opportunity (along with the threat of gun violence) caused some of the city's biggest acts to leave Chicago, while others stayed too close to the streets and faced fatal consequences. But it didn't have to be this way. If Chicago's conservative base respected the scene and its artists on artistic merits, they would've realized how impactful it was (and still is).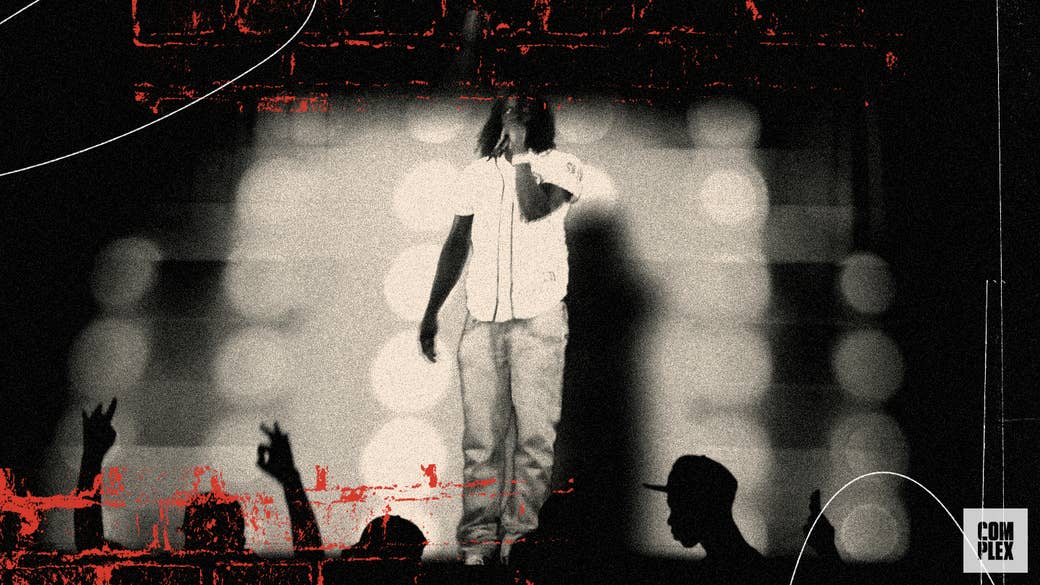 Modern stars like Lil Uzi Vert and Lil Yachty credit Chief Keef's influence on modern rap, and many view his 2012 hit "Citgo" as an early blueprint for today's trap-pop smashes. Durk has been praised for his part in the development of a polished alternative to Future and Wayne's warbled melodies that continue to dominate the radio, and G Herbo is one of the most respected young lyricists in the game. 
Influential Chicago drill producer DJ L, along with peers like Young Chop, helped develop a soundscape that has now created offshoots in London, New York City, Toronto, and elsewhere. DJ L tells Complex that he's talked to UK Drill producers who credit him for his influence, and that the late Brooklyn drill star Pop Smoke spoke with him about loving Chicago drill. 6ix9ine has credited Chicago's RondaNumbaNine and other area rappers for helping influence his cyclonic, at one time chart-topping sound. And Cardi B has shouted out "my bitch" Katie Got Bandz, referred to by some as the "Queen" of Chicago drill.
Beyond the booth, Chicago video directors like A Zae and DGainz revolutionized the game by essentially turning the role of directors into a new version of mixtape DJs, using their YouTube channels to break new artists. And for better or worse, slang like "opp," "thot," and "smokin' on that (insert enemy) pack" became national parlance. 
And it all seemingly came overnight. 
"All we had was King Louie," DJ L says, remembering the turn of the aughts into the 2010s. "Pac Man invented drill music. He was one of the first guys that said 'drill' and all that. You got your L.E.P. Bogus Boys, you had Bo Deal. But other than that, you didn't really have anyone."
King Louie first caught acclaim with songs like the scandalous "What That Mouth Do," blippy "Too Cool," and projects like Boss Shit and Man Up, Band Up. 
"It was damn near click bait for local politicians to be anti-drill. It was pastors, everybody. It was this anti-'Chiraq' movement." - Chief Keef's co-manager Merk Murphy
A Zae says King Louie was the artist who made him realize drill music was a thing. "I can't remember the name, but it had over 100,000-some views, and to us that's like, 'Damn, 100,000-something views!'" he exclaims. "That was unseen, unheard. 'Who the hell? Who is he to get this many views?' So he had everybody in Chicago listening to him, and I checked it out. I'm like, 'Oh, this shit different for real.'"
But even A Zae admits that the coinage of "drill' came from Pac Man, who was a local legend in his Dro City section of Chicago. The L.E.P. Bogus Boys affiliate initially used "drill" as a catch-all term, as Fake Shore Drive founder and Chicago rap maven Andrew Barber informs. 
"Drill was a verb that could have meant many different things," Barber tells Complex, adding, "I feel like it was just kind of co-opted."
Pac Man's 2010 "It's a Drill" track, recognized as the first major coinage of drill on record, uses the word in several different contexts. The most familiar refrain is, "You on that broke shit, I told her it's a drill." But he also rhymes about "drillin'" in the context of showing off, only once mentioning it as a threat. Over time, though, Pac Man's true-to-life lyrics on tracks like "Dro City" and his mixtapes made the term become most closely associated with gun violence. There are 2012 and 2013 features where Pac Man's cousin Fatzmack and King Louie define the term drill as being about killing.
Pac Man was tragically murdered in June 2010 at just 25 years old, before the young artists who would take the style mainstream had taken flight. Pac Man died prematurely, but he and King Louie set forth a new wave of Chicago music that had a name. Soon, other young artists would follow in his sonic footprints. 
While King Louie was buzzing, Lil Durk and Lil Reese were making a name for themselves in a different area of Chicago in 2011. The two caught buzz with their "L's Bitch" track in 2010, where both sound raw but brimming with potential over rousing synth production. Reese's buzz soon got to the point where it seemed like he was about to take drill national. 
As DJ L remembers, Reese's notoriety was reaching the other side of the state in Carbondale, Illinois. "A dude I was in college with was in the dorm room telling stories about Lil Reese gambling," he recalls. "Reese had to be about four or five years younger than this dude. He was talking about this man like he was the God of the BDs. That dude's reputation was really good. He was younger, but he had a lot of people liking him."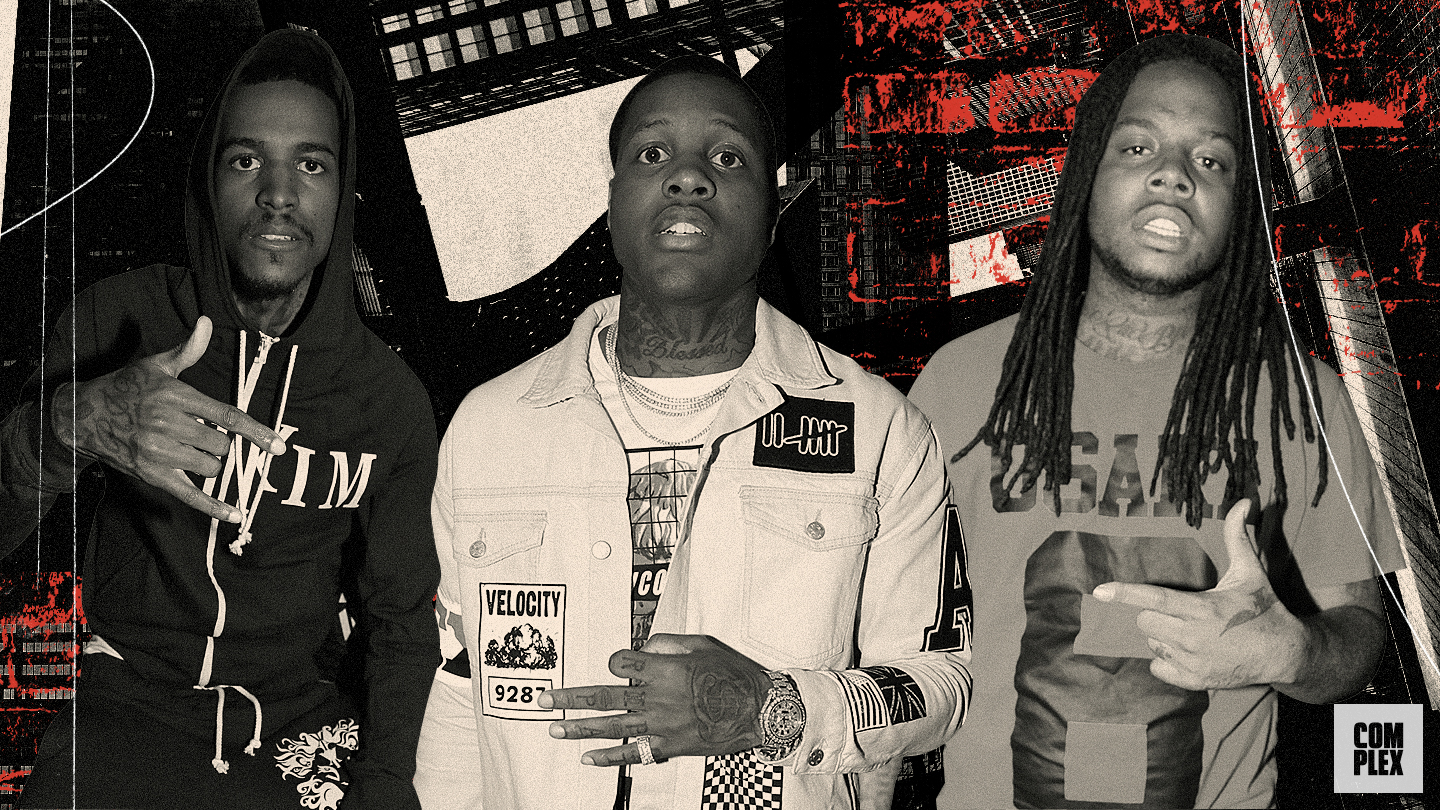 A Zae says he went to grammar school with Durk, who one day asked him to film a music video—which became Durk and Reese's "Jack Boy." And it was during an in-person conversation with Reese that Zae learned about another young artist named Chief Keef. 
"Reese was like, 'I got a shorty that rap, he gon' blow up,'" Zae remembers. "And I'm just like, 'All right.' If you would've seen Keef at that time, and somebody was to tell you, 'Oh, he's going to blow up,' you would've said the same thing I did: 'OK.' [He was] just, like, the little dirty dude in the hood. Just outside. [So I told Reese,] 'I'm listening to you. I ain't saying you lying. But how the hell is he gon' blow up?'"
Turns out the answer was simple: by putting his music on YouTube. Chief Keef's "Bang" was uploaded to video director DGainz' YouTube channel on August 6, 2011, and it immediately caught fire. 
"People were like, 'Hold up, somebody got more views than King Louie?'" Zae recalls. "What the hell? How? It was like nobody else can do more than 100,000-something views locally. We just talking about Chicago. So 100,000 views, everybody in Chicago knew you. When Keef dropped that 'Bang,' and it hit more views, it was just a shocker."
Keef released his first two projects in 2011, vaulting to the forefront of the Chicago scene along with artists like Louie, Reese, and Durk. But that rise would be threatened in December of that year, when he was sentenced to 30 days of house arrest and 30 days of home confinement after gunshots were fired from a car he was in. Undeterred by the setback, he used a morbid rumor that he was killed by a shootout with cops to his benefit.
"When the rumor came out, I was at a party with him," DJ L recalls. "We were talking and the car he was driving got towed, so I had one of my homies drive Chief to the tow shop. The whole time we were on Twitter in the back seat of my man's car, and Keef was showing me all this shit saying he had shot a cop and all this. He was riding it at that time. We had never seen no shit like that in hip-hop media."
"If an artist is from a certain area or if their music is considered drill, the city will just not let them have shows. They'll pull up and shut sh*t down." - Mark Buol
"The reason Chief Keef blew up in the first place was actually [because] people thought he had been killed by police," Chicago writer David Drake, who conducted Keef's first interview, reflects. "I think that [the rumor] had an impact on the early fans of his." He adds, "It was a resonant thing for them that the police shot at him and didn't kill him and he survived," noting that this happened just three months before George Zimmerman shot Travyon Martin and ignited the movement against state-sanctioned violence.
Keef decided to name his next project Back From the Dead. A video of a fan celebrating his release went viral, which caused even more people to pay attention to Keef and the rest of what was going on in Chicago. Months later, he released "I Don't Like," helping the scene further expand beyond Chicago. 
This began what Barber called "the gold rush of 2012." He exclaims, "I never had more A&Rs, more industry people, more label people reach out to me ever than right then. I was getting calls all day long: 'Hey, if you can help us sign this person, we'll give you a job here. We'll give you a label.' All kinds of bullshit."
A Zae says "unlimited rappers just started popping up" in Chicago, uploading their music to services like YouTube and Livemixtapes. 
"I think that the drill scene provided and created a platform that was independent—it was by the artists, for the artists," says Mark Buol, A&R at EMPIRE and co-owner of Chicago's famed  GOATHAUS studio. "It kind of ripped through the industry. It created something that didn't need the industry."
But the industry soon fed off Chicago's momentum. Kanye West created an "I Don't Like" remix that knocked Lil Reese's famous verse off and added Pusha-T and Jadakiss, while countless artists "borrowed" the stutter flow Reese popularized on the song. Jay-Z offered to "give a brick to Chief Keef" on "Open Letter," and artists like Drake, Nicki Minaj, and Rick Ross clamored to collaborate with Chicago artists. Keef signed with Interscope and Louie signed with Epic, while Durk and Reese signed with Def Jam.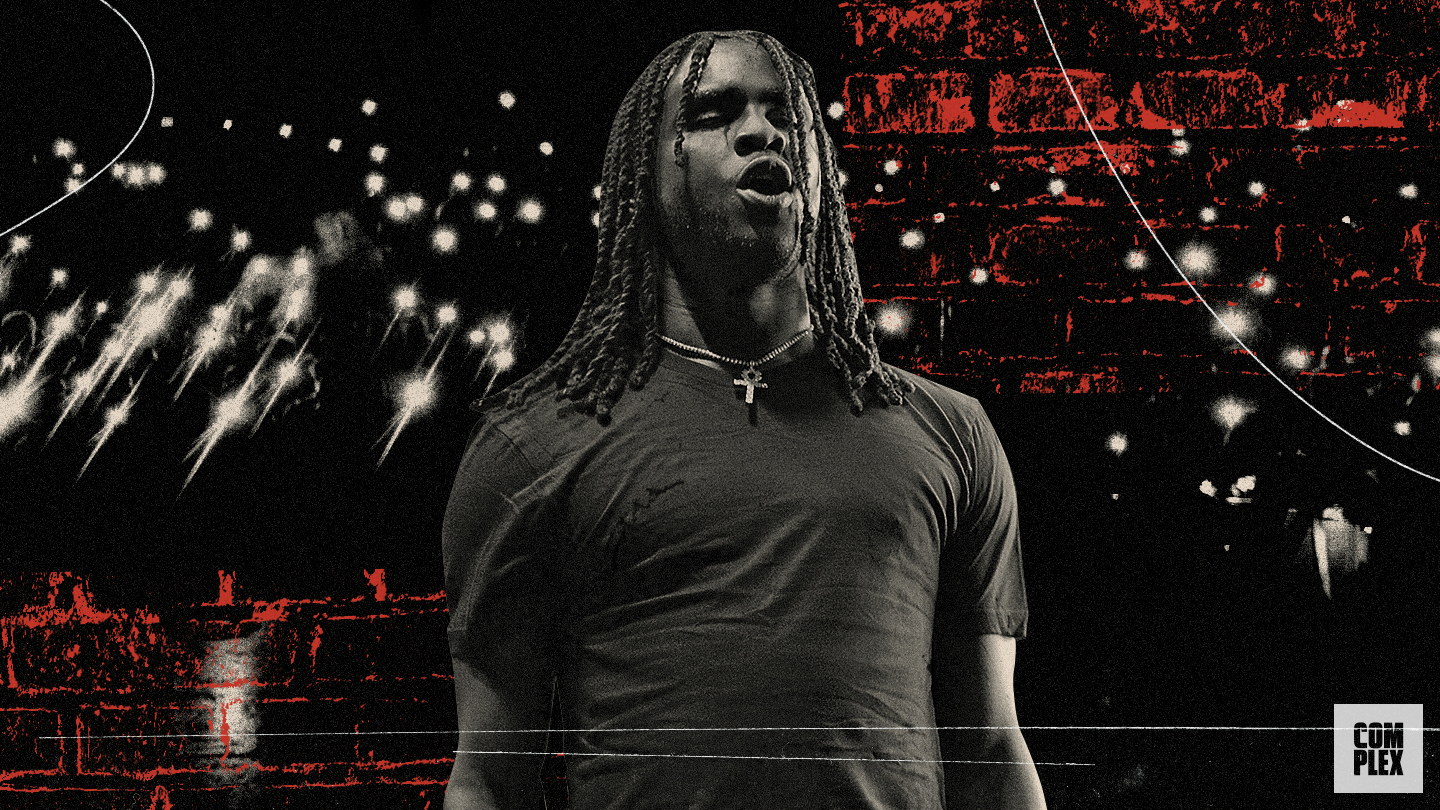 The whole world was paying attention to Chicago drill, but so was the Chicago city establishment—and it wasn't excited about the scene. Barber once joked in a Fake Shore Drive post that Keef was "the 2012 scapegoat for everything." Murphy agrees with the sentiment.
"It was damn near click bait for local politicians to be anti-drill," Murphy recalls. "It was pastors, everybody. It was this anti-'Chiraq' movement."
Gun violence in Chicago had started becoming national news in the early 2010s, with major networks reporting about how many people had been shot in a given weekend. This dynamic dovetailed with a swathe of young artists who reflected the violence in their music (and some in real life). Chief Keef had a reputation as an artist who got into a gunfight with cops and later mocked the death of rival rapper Lil Jojo. A video of Lil Reese repeatedly punching a woman went viral (spawning irresponsible "remixes"), as did Fredo Santana's mugshot. Drill artists called themselves "savages" in their music, and detractors weaponized that term against them. 
David Drake notes, "Before drill music, Chicago was painted by Fox News as this locus of corruption. Then after drill music, all of a sudden [gun violence] was the story to the extent that you had reporters parachuting in and reporting."
National media wasn't alone in putting a sensational microscope on the scene: YouTube accounts like DJ Akademiks' War in Chiraq popped up, chronicling artists' beefs and even alleged criminal histories. These YouTube accounts helped stigmatize "Chiraq" by "reporting" about Chicago gun violence alongside drill music stories, essentially linking it all together.
"If you go on YouTube and type in 'drill movement,' you see so many different types of documentaries on people from different blocks, or from different gangs," says Andrew "Dilla" Bonsu, Lil Durk's co-manager. "That was part of the whole drill scene. It was crazy how they documented these kids' lives. Within a short amount of time, a lot of these things happened, and I think that skyrocketed the drill scene so hard."
"The police and the mayor trying to stop you from growing and perfecting your craft takes a toll on you. It'll make you want to give up." - G Herbo
"Drill music was a different peek into Chicago," proclaims Ola Ali, Durk's other co-manager. "Before, you knew the Kanye Wests and those types, but what was going on in the streets with the murder rate soaring up and the music? It was linked together because of the young artists."
David Drake notes that a lot of the violence is a consequence of police containment of Black communities and a decades-old gang epidemic. "It's true that drill was a new location in a new time for gangster rap or trap music," he points out. "I'd say that the difference was the specifics: in Chicago in the 2000s, they knocked down a lot of the projects and they did a lot of RICO cases against some of the bigger gangs and it balkanized what had been this huge gang system."
Chicago Magazine once proclaimed that the city isn't just America's most segregated, it "basically invented modern segregation," creating entire stretches of insular, over-policed Black neighborhoods. Starting in the '90s, Chicago's Cabrini-Green homes were systematically torn down by the Chicago Housing Authority, which displaced thousands of residents. The Great Cities institute at the University of Illinois reported, "The entry of so many young people from different gangs into neighborhoods played a key role in transforming the traditionally vertical gang hierarchy into horizontal, autonomous peer groups."
During an interview earlier this year, Big Durk (Lil Durk's father) explained what started the war between opposing gangs Black Disciples (BDs) and Gangster Disciples (GDs) from his perspective. He explains that the two sides "had to split the land" when the projects were knocked down, but the BDs "was askin' for more than what they were entitled to." That turf battle sparked a spiral of BD-GD violence that continues to this day in Chicago.
The fracture between those groups combined with a shrinking middle class, a police department rife with corruption and racial bias, and civic negligence typified by a lack of a trauma center on the city's south side. And the CPD systematically took down high-ranking members of the BDs, GDs, Vice Lords, and Latin Kings over a 10-year period, erasing whatever sense of organization existed in the streets. It shouldn't be surprising that artists who grew up around such trauma would be affected to the point that it showed up in their music.
G Herbo has always rejected the notion that he's a drill rapper, but he tells Complex that he explores some of the same themes by virtue of proximity to the same communities.
"I always just embraced and spoke my truth because I come from a violent neighborhood and I've experienced and witnessed a lot of trauma, and seen a lot of deaths at such an early age," he explains over the phone. "I don't think any of the artists really understood that we were putting such a negative magnifying glass on us in the sense where people just thought we were animals. We were just products of our environment and trying to survive our circumstances."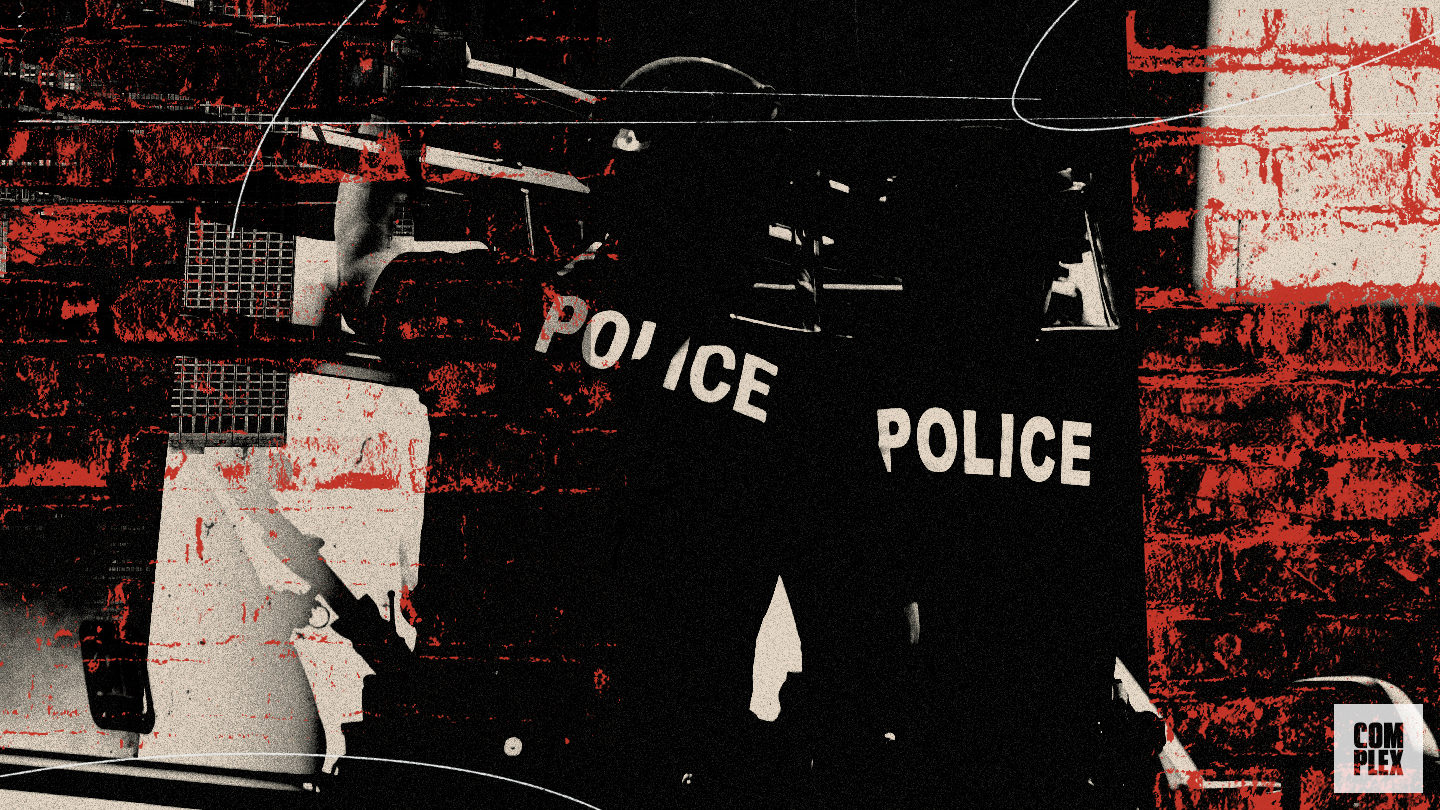 But despite that reality, artists and listeners were vilified by those who resented the music. Michael Dunn fatally shot 17-year-old Jordan Davis in 2014 because he was playing Lil Reese's "Beef," which he called "thug music." Dunn's fear stemmed from hatred, not just of Davis as a Black person, but of rap music as Black music. The artists who were navigating through Chicago's violence were deemed the cause of it by many detractors—and even one of its progenitors. 
DJ L expresses mixed emotions about his role in the movement during our conversation. "I was watching the Abilene Christian and Texas Longhorn game," he recalls. "And I watched [Paul Hiepler] throw Texas' flag down [by doing the horn hand sign upside down]. That is Chicago culture. We poisoned the planet… it opened the floodgates." 
After the rise of Keef and his peers, DJ L says, "One day I woke up and everyone was BD all of a sudden." He adds, "It wasn't just being BD, it was 'GDK' (or Gangster Disciple Killer). It was the 'GDK' sentiment that was killing me, bro. It really divided our city." 
Suddenly, music fandom was forming along gang lines in Chicago and beyond. In later years, it manifested in King Von fans making "not from 63rd" jokes, egging on the rivalry between Von and FBG Duck (who was from 63rd and St. Lawrence street in Chicago).
For many people, supporting Keef, Reese, Durk, and crew meant having disdain for their rivals. Artists like FBG Duck, Lil Jojo, Lil Jay, P. Rico, Billionaire Black, Lil Mister, and several others are and were talented, but according to DJ L, they had trouble getting signed because of gang politics that festered into the industry.
As DJ L succinctly puts it, "The BDs got there first. I hate to say it. That's just what happened."
FBG Duck was open through the years about feeling "blackballed," alleging in a 2019 IG Live session: "[My enemies] be tellin their rapper friends, 'Don't fuck with me.'"
Merk Murphy says he understands how GD-affiliated artists would have more animus because of a lack of opportunity. The beef that at one point only took place in the streets had grown into something that was jeopardizing livelihoods and ruining chances for young men to get out of their perilous circumstances. 
"Me being a little older, I've had the luxury of being able to sit outside of it," he says. "[The gun violence] is heartbreaking. We're all forced to kind of normalize it. But in [some artists' cases], you're dealing with that shit and you're broke. Like, 'Yo, it's fucked up and I'm fucked up.' It just makes a different type of frustration that you damn near can understand."
"There was so much negativity surrounding them being here that they've all moved away. It's like people are really trying to see these kids fail no matter what." - Andrew Barber
Conservatives and liberals alike stripped drill artists of their human agency and used them as soapbox fodder. Rhymefest called Keef "a bomb who represents the senseless savagery that white people see when the news speaks of Chicago violence." This confluence of lurid media coverage created a perception that drill artists were the cause of gun violence, which led the CPD and city leadership to target rappers. 
Keef ran into issues during his first major set in Chicago. He opened up for Meek Mill (along with King Louie) at the April 2012 Spring Fest at Congress Theatre, a venue in Chicago's Logan Square area. Before the show, then-First Ward Alderman Joe Proco Moreno wrote a letter forewarning his local First Ward constituency about the event because "Chief Keef is on a GPS electronic monitoring device."
Moreno was worried that Keef's mere presence would incite violence, so he hired private security out of his own pocket to "patrol the area." The set went on, with Keef arriving and leaving "quietly" after performing alongside acts who would go on to define Chicago drill: King Louie, Reese, Durk, Fredo Santana, SD, and more. A YouTube comment on a video of the performance opines, "I don't think people get how legendary this is." And if it was up to alderman Moreno, it wouldn't have happened. 
Just a month later, Keef was taken off the bill of a performance at the House Of Blues (along with L.E.P. Bogus Boys) but ASAP Rocky brought the two acts onstage as surprise guests. As Chicago drill's biggest artist, Keef ultimately faced the brunt of the city's ire. After his 2015 hologram performance at Chicago's Red Moon Theatre was cancelled, Mayor Emanuel called him "an unacceptable role model" who "promotes violence." 
But it wasn't just Keef who faced that stigma. Lil Durk, who reached mainstream popularity soon after Keef, famously rhymed, "I can't do no shows 'cause I terrify my city" on 2013's "Dis Ain't What You Want." His Genius explanation of the bar notes, "With all the violence going on in Chicago, the police shut down a lot of my shows."
His co-manager Ola Ali is blunt when asked to explain Durk's trouble booking Chicago shows: "It's 2021 and we still haven't performed in Chicago yet, so that pretty much sums it up." (Durk has performed in Chicago before; Ola is likely referring to the time period since he became Durk's manager after the death of OTF Chino in 2015, but his point remains.)
Andrew Barber laments, "Durk can't even do a show here. He's having the biggest moment of his career and he can't do a show here." In 2015, Barber wanted to hold a public Q&A session with Durk at the Apple store on Chicago's North Michigan Avenue but it got shut down. 
"We'd been promoting it for like a week," he remembers. "The day of, I got a call at like 7 a.m. They were like, 'Look, CPD shut this down. They won't let it happen.' On the safest street in Chicago, [the cops] wouldn't let it happen. And there's countless stories of things like that where stuff couldn't happen, and that hurt a lot of the artists. This is their biggest market. This is their hometown."
Barber says he often had the roster of his Fake Shore Drive shows pre-screened by venues. He reveals, "They're going to look up those artists on YouTube and I have venues saying, 'Nope you can't use this person, he can't perform. They have machine guns in the video. They got a rocket launcher in their video. There's videos of them fighting on WorldStar.' That has all happened in the past. So promoters are very wary of it, because they don't want their venue to get 'turnt.' They don't want something to happen. And they don't want problems from the police, because the police will shut the shows down."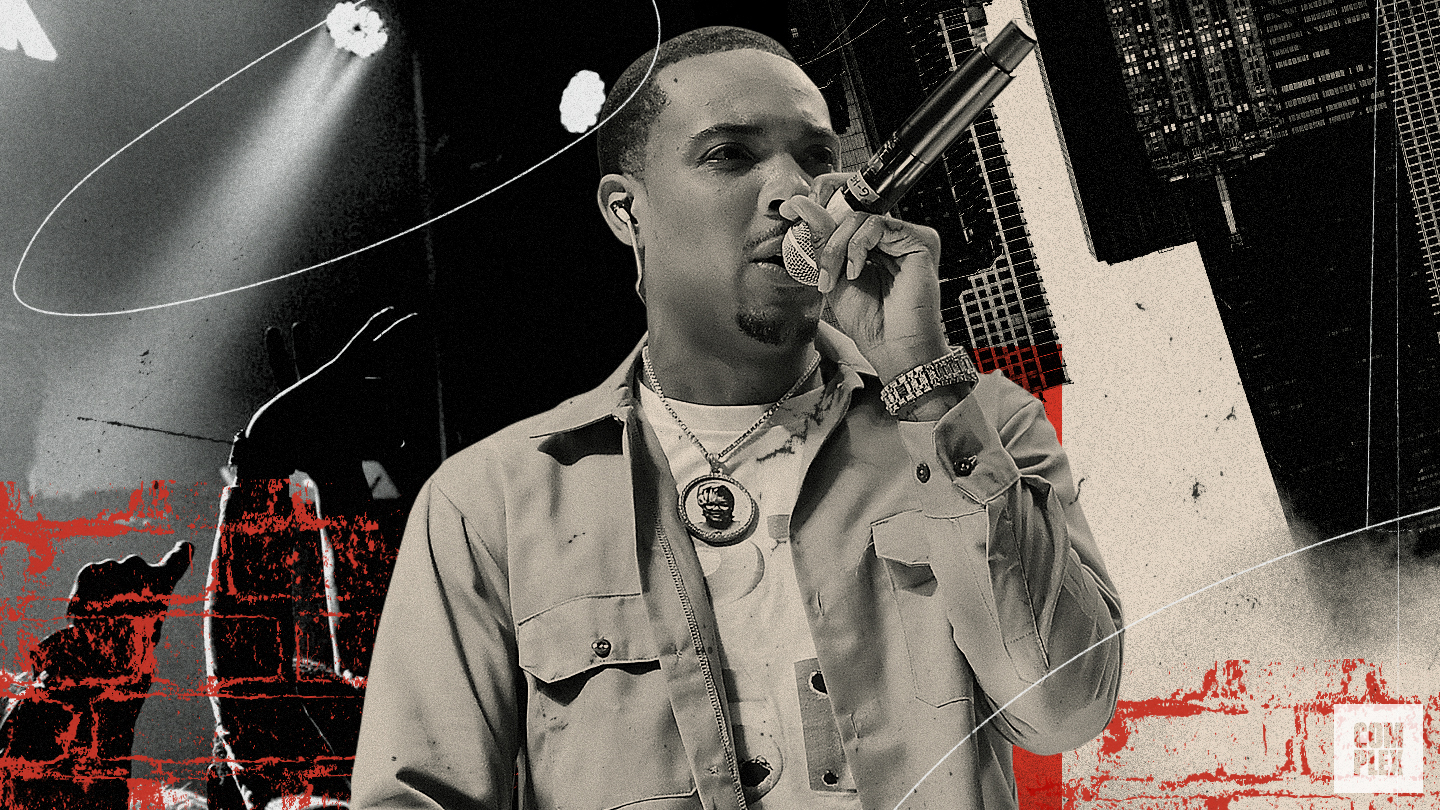 Mark Buol, who put on shows as a teenager before pivoting to A&R and management, concurs that shows are pre-screened by venues. Even for shows that he did get to put on, Buol says the security was "off duty police" and the concert "always seemed like it was an inconvenience to the venue. They were trying to make things be inconveniences that weren't."
Buol recalls a venue shutting down rapper SD's show right as it started because artists threw water in the crowd, a common theatric during performances.
"If an artist is from a certain area or if their music is considered drill or this or that, the city will just not let them have shows," Buol says. "They'll pull up and shut shit down."
Murphy says that the fear even extends to artists who have never performed, citing an instance when he was trying to set up an early-career show for Polo G and Calboy, and a venue owner replied to his proposal saying, "Merk, somebody's going to get shot."
"Motherfuckers damn near got to be on some Sammy Sosa shit," Merk laments. "What I mean by that is that you damn near have to rinse yourself of the decorum of drill in order to potentially get some acceptance. I've stood on the top of this fence where it's like I see that it's got a racial tendency to it. I see it has a class tendency to it. These decisions have nothing to do with art."
G Herbo says he "never got shows shut down," but understands how the constant policing can hinder artists. "That'll make you lose hope," he says. "You kind of snap back to reality. [During] this whole drill wave, people were really in the streets. So you're trying to take music and use it to change your life and change people's lives around you. The police and the mayor—or whoever it may have been at the time—trying to stop you from growing and perfecting your craft takes a toll on you. It'll make you want to give up. You could get caught right back up in the street life and it hinders your career."
Lil Durk works around the situation the best way he can. Dilla says before COVID, they would try to book tours, "and obviously I always tried to put Chicago on the tour route, but the buyers would always call us back [like], 'Nah.'" He says the venues don't want to risk issues with the police, forcing the team to book shows in Milwaukee, St. Louis, or Joliet, Illinois to reach his midwest market. Even then, though, the CPD often calls nearby police departments to warn them about upcoming shows.
Similarly, Barber remembers a venue owner all the way in LA being wary about announcing Keef for a Fake Shore Drive show, making his performance a secret until he actually took the stage. 
The stigma is part of what caused Keef and Durk to move away to another city. Keef has been based in LA since around 2014. Durk moved to LA in 2018, and then to Atlanta, where he currently resides. Herbo says he's been out of Chicago in LA "for about four years," but says he did so primarily for peace of mind. 
"I was too big for my city, to be honest," Herbo reflects. "I couldn't really grow. I would always have to be pulling myself in different directions, whether it's towards the street life or towards helping out with family members. And people just didn't understand the process of growing and becoming successful in this industry."
Durk had some of the same issues, according to his management. Canceled shows played a part in his move, but they also sought a place for him and the OTF crew "to be safe with zero distractions."
"It's just a different vibe from up there," Dilla explains. "I think [a lack of shows] contributed a lot to why he had to relocate. But it was a great thing, though, because that's why the world knows Lil Durk right now." He credits Atlanta with helping Durk not only gain a new peace of mind, but hitting a creative stride.
"Even just how often he records, he doesn't have the mic in the booth: he has the mic outside of the booth," Dilla points out. "And he saw that when he went to the studio, I believe with Future. Just getting his artistry and being able to walk outside and do normal shit, you know what I'm saying?" Dilla says Durk and OTF have no problem getting shows in Atlanta. In fact, "They got to turn them down."
After serving three months in youth detention on a probation violation, and being "the neighbors from hell" in the upper class Chicago suburb of Northfield, Keef left Chicago for good around seven years ago. He's now essentially exiled from the city on two outstanding child support warrants. It would seem like the city would be able to negotiate payment with him without the threat of incarceration, but instead, he's liable to be arrested if he's seen anywhere in Illinois.
"They want to make an example of him," Barber believes.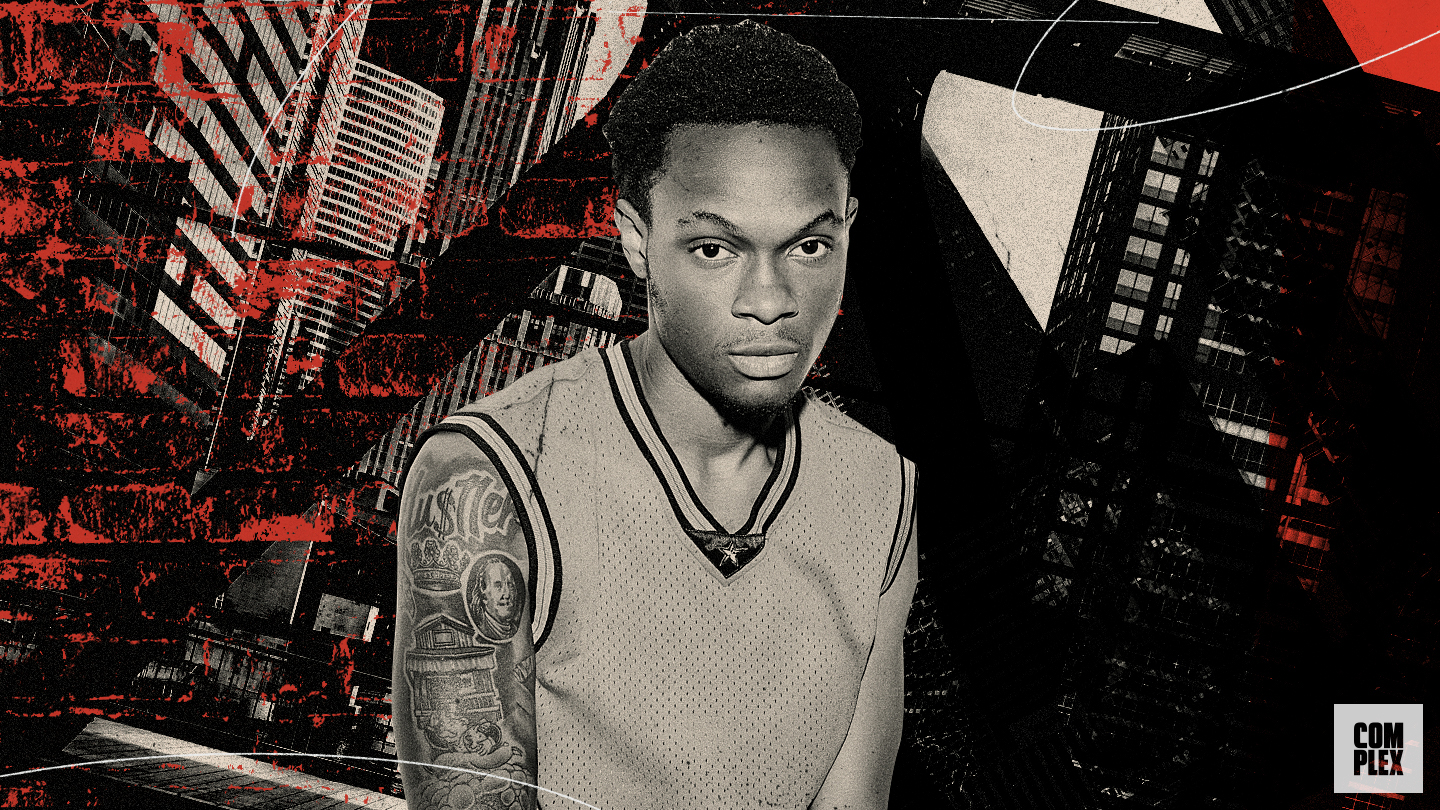 Having three major stars and many of their peers leave Chicago has had negative effects on the scene's growth. Mark Buol moved back to Chicago in order to put on for the city, but expresses the challenges trying to grow in a city where drill artists can rarely throw events. 
"There was a certain allure to things pre-internet that can't be felt nowadays," he says. "I can go on Instagram and see Drake every single day. So I feel like in order to cut through a lot of the internet stuff, the physical presence is almost more important than it's ever been. Whether it's a pop-up shop for merch or a meet-and-greet or a show, those things are so much more important nowadays, because you've got to cut through all the internet stuff and really touch the people. So for an artist not to be able to go and do a show in their hometown, makes it a lot harder to build a fan base. Because every artist, for the most part, builds their fan base in their hometown."
Those difficulties often cause labels to pull newly signed artists out of the city, as Merk Murphy says: "If you are showing interest, number one, get them out of Chicago. Take them west. Develop them there. Put them in a hotel for a couple months. And that's kind of always been the routine."
Indeed, Chicago native and new Atlantic Records signee Lil Eazzyy says the label helped move him from Chicago to LA to develop his craft "as soon as I got signed." But he tells us he doesn't mind, because there's not much industry infrastructure back home.
"It ain't really nothing going on in Chicago," he says. "Motherfuckers end up dead or in jail in Chicago. It ain't a lot of energy out there. There's good energy in LA. LA makes you want to get on your shit."
His feelings echo Polo G's, who told Complex, "[There's] so much shit going on [and a] high [murder rate]. [Rappers aren't] gonna have to worry about that shit no more [if they leave Chicago]. If you come to a city where you ain't got street beef, nobody is going to be mad to see you make it out."
Herbo expresses the same feelings about LA, noting, "I'm motivated every day I wake up to make myself better, learn new things. Or just be around an environment where I don't have to stick out like a sore thumb trying to be successful or trying to do something different. It's limitless opportunities here."
But Herbo, Polo, and Durk, have still tried to put on for Chicago in their own ways. Herbo and Durk have both participated in food and back to school drives. Last August, Herbo provided 500 hours of free therapy for Chicago residents through his "Swervin through Stress" program. Polo started an AAU basketball team for his former elementary school and has been open about wanting to further support Chicago. They've all kept a positive presence in the city and have done what they can to give back. But it seems like for now, they feel better off being based outside the city.
In a perfect world, these artists would be able to find the opportunities they seek in Chicago, the third biggest market in America. But in this world, the Windy City establishment has worked overtime to stifle them. 
"They made it so difficult for them to be here and there was so much negativity surrounding them being here that they've all moved away," Barber says, also ruing, "It's like people are really trying to see these kids fail no matter what, and I hate it."
Eazzyy says that there's actually "hella shit going on in Chicago" from a performance standpoint, but they're usually located in the suburbs or at small, private engagements. "Joliet is always bustin'," he says. "And it be quiet shows, too. They do a lot of birthday party shows. They might book somebody and turn it up in their backyard." 
At least artists are getting some chance to get on stage, but backyard performances are nothing like selling out a hometown show at a large venue. That said, he doesn't think drill rappers should give up if music is their passion. 
"If [drill music] what you genuinely love, then keep rapping," Eazzyy​​​​​​​ implores. "There's plenty of Drill artists out here that [have] made a name for [themselves], so I feel like it's not impossible."
Buol, who moved back to Chicago from San Francisco, says he's trying to contribute to bringing more industry to Chicago. "One of my goals was I really want to put on for the city and start to try to play my hands in building an infrastructure here, so that the city can self-sustain, similar to how Atlanta does now. You don't got to leave Atlanta."
There's a new generation of Chicago-born talent with proximity to drill, like Polo G, Calboy, and Eazzyy, but they're experiencing some of the same old show issues locally. Merk did get to pull off a Polo G show in the city, but there were numerous stipulations.
"We made huge donations and had to make sure that it was a daytime event," he recalls. "We wrapped up by like 5 or 6 o'clock. The parameters set around anything remotely linked to drill doesn't fuel the local industry. The support of the city [doesn't] exist. Chicago is just a toxic environment when it comes to fertilizing its home-grown products, especially that of our descent."
While Durk's team notes that he's had difficulties, they're optimistic that a meeting he had with Chicago Mayor Lori Lightfoot near the beginning of 2020 is a step in the right direction. 
"That was big of Mayor Lightfoot to do, to talk to the different artists in the city of Chicago," Ola says. "That was a disconnect from the past mayor [and] the past police chief. Because if you really sat down and got to know these kids, and talked to these different artists in Chicago that are making these drill rap songs, [you'd realize] they're really good people with good hearts. And I think if you just understand them and know where they come from, then you'd know, 'OK, I shouldn't be stopping them from trying to perform in Chicago or doing events in Chicago, because the youth actually fucks with them.'"