The Decade-Long Journey of Clams Casino's Iconic "I'm God"
Eleven years after its creation, Clams Casino's iconic "I'm God" beat has finally been officially released for streaming. Here's the story behind its journey.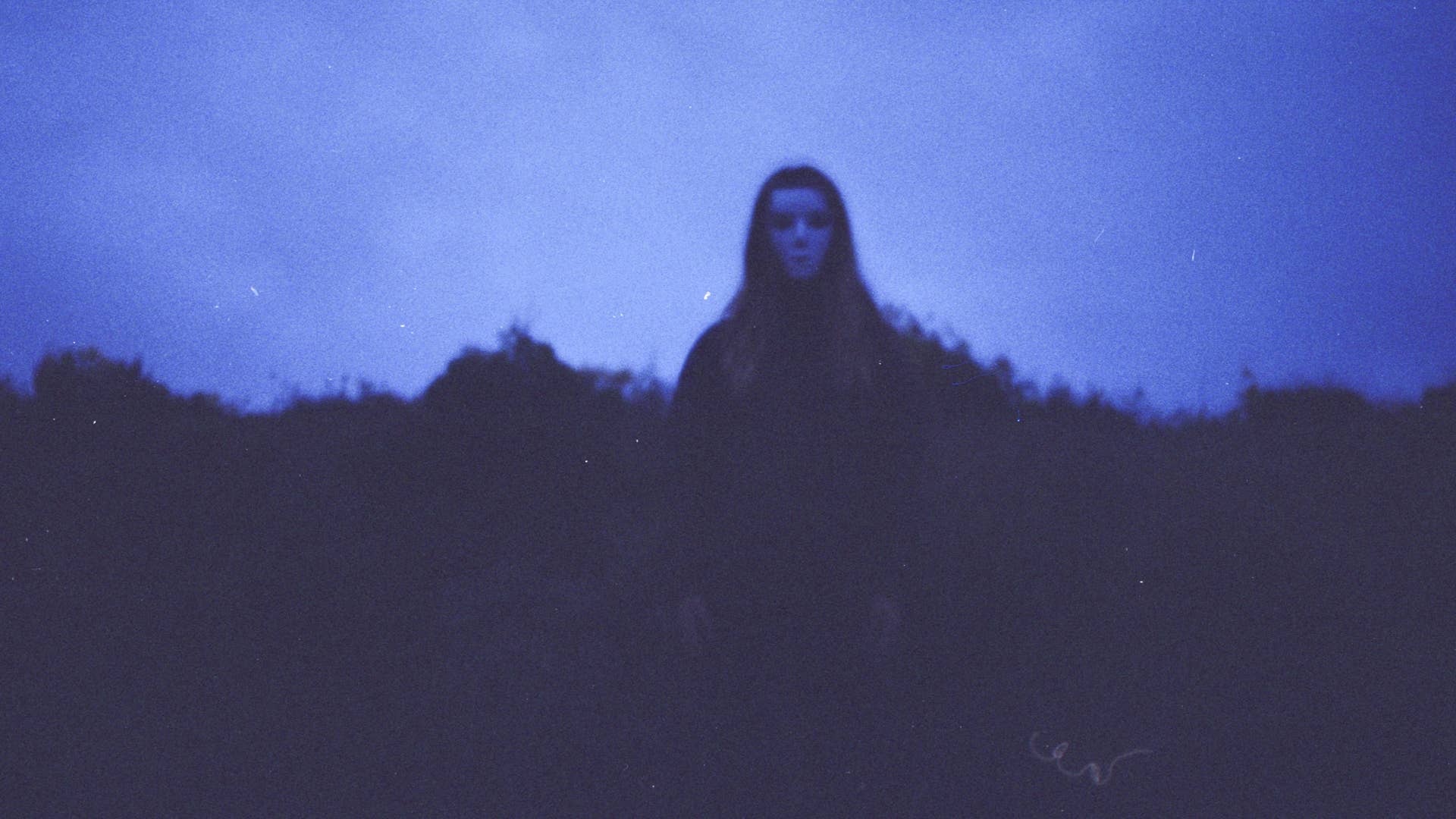 Publicist
Photo by Tristan Jollingsworth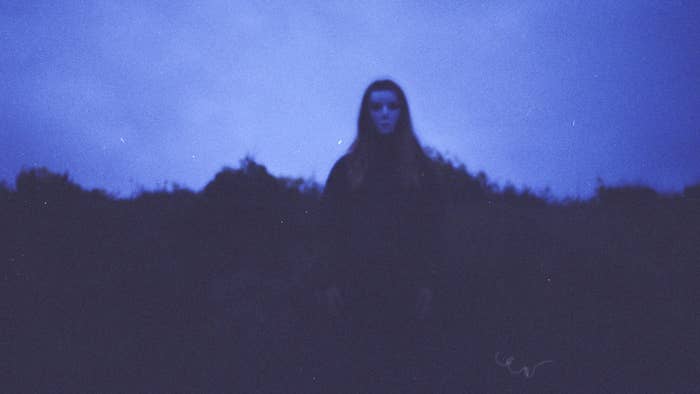 Clams Casino's music functions on two levels: He makes beats with enough space for artists to comfortably rap over, while still retaining a melodicism that makes his instrumentals standalone gems. The New Jersey producer, born Michael Volpe, splices anthemic choirs with ambient rumblings, pummeling 808s with delicate melodies, and pop samples with trap arrangements. He's one of the originators of the cloud rap aesthetic, but his best beats aim for chest-caving enormity rather than ethereal calm. One of the best examples of this is "Palace," the opener to A$AP Rocky's LIVE.LOVE.A$AP, which served as an introduction to a dominating force in New York. 
Two years earlier, though, Clams had begun making waves with an equally gargantuan beat provided for Lil B. On "I'm God," he takes Imogen Heap's 2005 "Just For Now" and turns it into a swirling, circular, almost suffocating cacophony of beauty and distortion, with just enough room for Lil B's infectious flow to shine atop it. It became Clams' most iconic beat, and one that would cause a heap of legal confusion in the coming years.
Clams had been toying with the idea of sampling Imogen Heap for some time before Lil B convinced him "I'm God" was worth releasing. "One of my friends had sent me a different song of Imogen's, and was like, 'Hey, you should check this out, try to sample it,'" he tells Complex. "I tried, and I couldn't do anything with it. Then I started to download more of her music to try to use it. I had all this other stuff of hers on my hard drive. I had a bunch of her samples. That was at the time I was sending Lil B a bunch of stuff. He was just doing freestyles on my beats, and I didn't really think too much about this one. I didn't think it was anything too special. I made it, and sent it out. Then when he heard it, he just flipped out. I didn't really know it was a special thing. Lil B was the first one that recognized it." 
Leave it to the Based God to recognize brilliance. The song arrived at a perfect time, just as internet rappers were starting to gain as much traction as more commercial MCs. Clams began linking with artists like Main Attrakionz and Rocky. At this point, he was just a kid making beats in his room, and when "I'm God" began to gain momentum, it hadn't ever crossed his mind that the sample would need to be cleared.
"I didn't really know it was a special thing. Lil B was the first one that recognized it."
"When I first made it, I wasn't really thinking about the business side," Clams points out. "I made that around April of 2009. At that time, that was the last thing on my mind, because I was just making beats and sending them out to try to get people to use them. I wasn't making any money off of anything. Clearing a sample was the last thing on my mind. I just sampled everything." 
The Lil B version of the track had been circulating around the web for a few years when Clams put the instrumental version in a Zippyshare download. The song picked up steam on YouTube for a few years, Volpe and his management would occasionally reach out to Imogen's team to help get the song an official release. Clams had sampled the same song for Mac Miller's "Angels" in 2012, and publishers would occasionally get involved to try to clear "I'm God," but Clams' team never got enough traction to aggressively pursue a deal.
"Every once in a while, I'd feel like, 'Oh, man. It would be really good to have this cleared and do something with it—either release it commercially or officially,' Clams explains. "It wasn't nonstop in our pursuit. It would just pop up, we'd think about it, and have a conversation." 
By 2016, the song had been pseudo-viral for a number of years. Jason Derulo's "Whatcha Say" was released the same year, so Imogen Heap's voice was already deep within the cultural conversation. It seemed worth it to more actively pursue an official sample clearance, but Clams and Imogen's teams were still amicably far apart in terms of distribution and publishing. Clams had grown comfortable with the song's cult status, a brilliant and stunning landmark of a subgenre of rap still prevalent today. 
Demand for an official version of the song kept growing, though. And Imogen Heap, according to Clams, was "into it." He remembers, "She liked it, and she had just mentioned here and there, 'If you can, would you put my name on the song credit?' I was cool with that. From what I heard, she liked it from the beginning." 
"I wasn't making any money off of anything. Clearing a sample was the last thing on my mind. I just sampled everything."
It made sense to pursue an official release considering Imogen Heap's appreciation of Clams' work. Finally, in 2019, Clams' team received word that Heap's team had softened on the idea of an official release. It was a decision fueled by technology. The song morphed with the way rap fans consumed music. First, it was a downloadable Lil B song. Then, it became downloadable as an instrumental. When iTunes libraries were the go-to resource for music purchasing, the song found a home on YouTube and became a cult hit. With the emergence of Spotify and Apple Music, it made sense to monetize the streaming capacity that "I'm God" had already displayed as an underground classic.
The business side of the deal makes little difference to Clams. He's just happy to have the song in the world in an official capacity, though he still can't figure out what makes "I'm God" so appealing. It's simply magic. "When I made it, I didn't think much of it. It's hard for me to tell. I guess it's because I'm just so up close to it that I can't tell what makes it special," he explains.
It's difficult to imagine a genre-defining song ever finding this fate again, which makes the official release of "I'm God" all the more unique. "For it to be around for this long and for anybody to care about it after all these years is amazing," Clams says with a laugh. "I'm just happy."