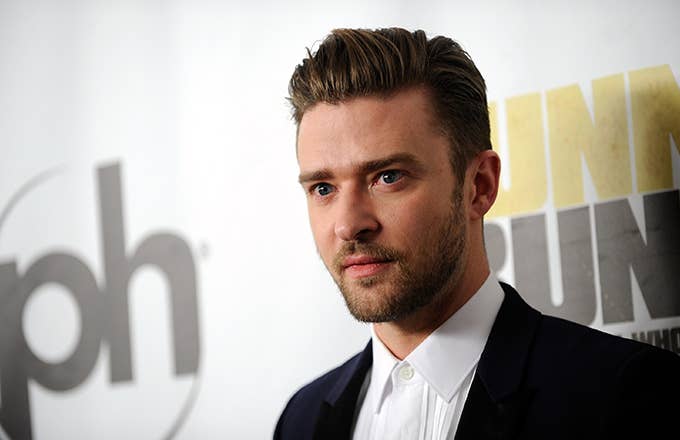 Justin Timberlake went on Twitter to join in the #TimesUp movement, but instead of praise, he ended up with a heap of backlash in his mentions. 
Ahead of the Golden Globes, Timberlake shared a photo of himself with his wife, Jessica Biel, who's one of many protesting against sexual abuse in Hollywood by wearing black to the award ceremony tonight. In the tweet, Timberlake, who is also protesting, tweeted "#TIMESUP" and reiterated that's "#whywewearblack." But it wasn't long before tweeters called Timberlake out for hypocrisy since he's starring in Woody Allen's latest film, Wonder Wheel.
Others are calling out Timberlake for the incident where he allegedly exposed Janet Jackson's breast at the 2004 Super Bowl Halftime show.
One thing is for sure, JT's mentions are a mess right now.