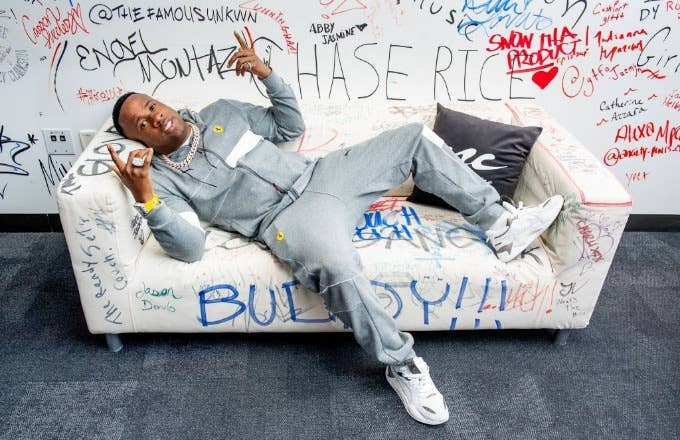 Yo Gotti has bagged a partial victory in a suit against a Georgia auto shop he says is to blame for wrecking his Lamborghini.
Blast-obtained court docs show that a jury in an Atlanta area court has awarded Gotti $66,300 after finding that Motorcars of Georgia shop was partially liable for the damage done to Gotti's car. All told, the shop was determined to possess 17 percent liability for a crash that ultimately caused an estimated $390,000 in damage to Gotti's 2012 Lambo Aventador.
The suit in question kicked off back in 2016 when Gotti said the shop—where he had taken the Lambo for repairs—was responsible for paying up after one of its employees took it out for an unauthorized cruise. The offending crash of the vehicle, which has been featured in Gotti videos and other promo material, also involved a tractor-trailer and was initially chalked up to a "third party" by the auto shop.
Back in April, Gotti linked up with Khalid and Megan Thee Stallion for a "Talk" rework. Earlier this month, his tour bus was reported by Nashville police to have been targeted in a shooting. At the time of the incident, no one was aboard the bus, leading to its ensuing investigation being treated as an act of vandalism.