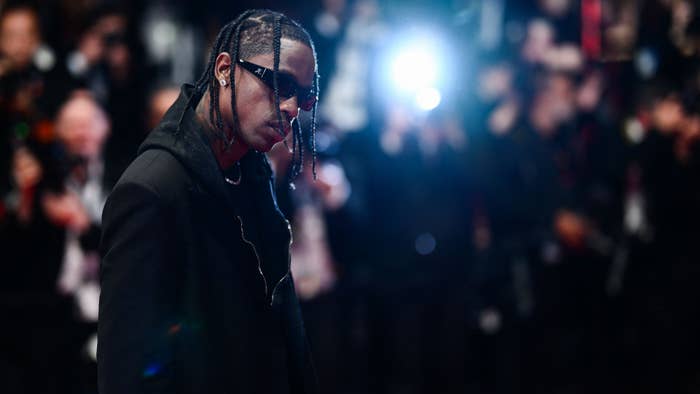 Welcome to Utopia.
On Sunday, Travis Scott announced a fittingly cinematic setting for a special launch event for the long-teased album, which marks his first solo full-length release since 2018's Grammy-nominated Astroworld.
Billed as the official launch for the new album, the Live Nation event will be held at the Pyramids of Giza in Egypt on July 28. Tickets will be available, albeit at an expectedly limited capacity.
We should note that an insider tells Complex that no release date for Utopia has been confirmed.
Scott also posted a series of videos tied to his new album. Check them out below.
Per a press release from Scott's team, the album will have "five individual artworks," though none have been revealed. The Egypt event is being bill as an "unforgettable show that will immerse fans in the world of Utopia."
A source also told Complex that the Giza show sold out within 30 minutes, with over 50,000 people trying to buy tickets. There are currntly more tickets trying to be added.
"Happy Astroversary a 2 year ride that's still one of my favorites!!!" Scott said at the time, marking the second anniversary of Astroworld. "Album means so much to me!! To every one that bumps and rages to that soundtrack I love you. Let's keep the ride going see you in Utopia."
More recently, the teasing has taken the form of a traveling suitcase emblazoned with the album title and often paired with cuffs. Bad Bunny, SZA, The Weeknd, and Mike Dean have all been seen with the suitcase—suggesting they will all be involved with the album in some way or another.
The briefcase was also featured being held by Scott in a recent viral pic in which he and his security team paid tribute to The Beatles' classic Abbey Road album cover.