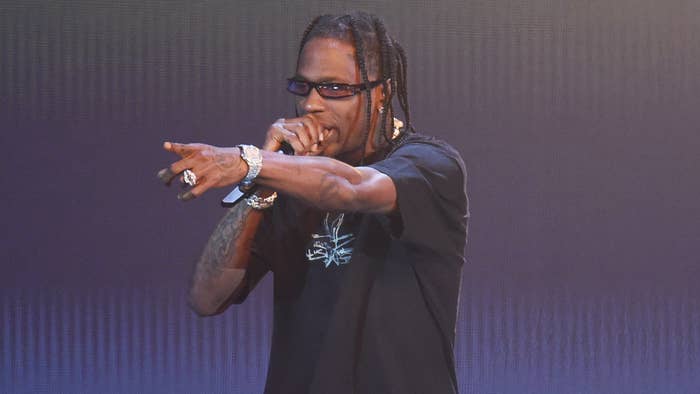 Travis Scott looks back on the fatal Astroworld Festival crowd crush in a new interview.
Speaking with Chris Heath for GQ, Scott, whose Utopia album was recently nominated for Best Rap Album at the 2024 Grammys, reflected on the immediate aftermath of the tragedy and how he carries it with him to this day. As previously reported, 10 festival attendees ultimately died in connection with the 2021 incident, including a nine-year-old fan who was initially put into a medically induced coma.
All 10 victims died as a result of compression asphyxia, a medical examiner later said. In June of this year, a jury found that Scott was not criminally liable for the deaths, with an attorney telling People at the time that these findings confirmed "what we have known all along — that Travis Scott is not responsible for the Astroworld tragedy."
In the new GQ interview, released this week as part of the publication's Men of the Year coverage, Scott said returning to work on Utopia after the tragedy proved "therapeutic" for him.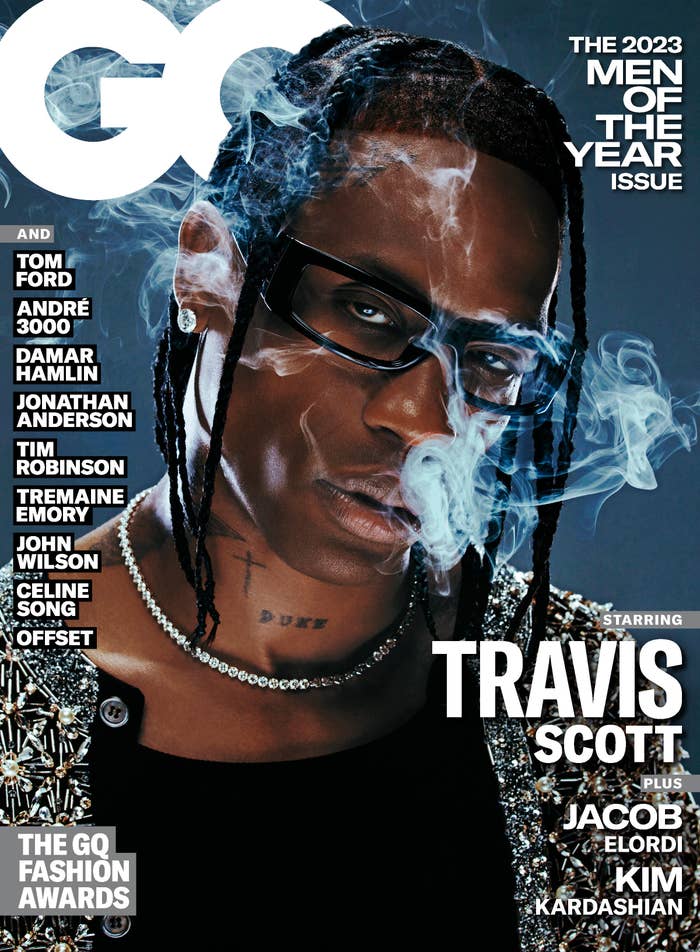 "That moment for families, for the city, you know, it was devastating," he said. "And when it came to making, like even finishing the album…I got back into it probably like, I don't know, months and months and months after."
In the immediate sense, however, Scott "was just overly devastated." And these days, it's still with him.
"Yeah, I always think about it," Scott said. "Those fans were like my family. You know, I love my fans to the utmost." Speaking further on the lasting impact of the tragedy, Scott opened up about how dealing with these feelings "has its moments where it gets rough" for him.
"You just feel for those people. And their families," Scott said.
Scott previously discussed the 2021 Astroworld Festival in an interview with Charlamagne Tha God that December. During the discussion, Scott pointed to the importance of figuring out a way to "step up and be a voice to just figure out [how] this doesn't happen in the future at shows."
That same month, Scott was announced to be working on a concert safety initiative.